Despite their precarious position in the Premier League table, Leeds United still hold an advantage over some of European football's most storied clubs for the signature of an exciting 18-year-old talent.
In 14th position at the time of writing – which ordinarily that might be classed as mid-table safety – when you consider that Leeds are only three points ahead of bottom club, Southampton, it makes the knowledge that they're ahead of Arsenal, AC Milan and Sevilla in the race for Barcelona's Ilias Akhomach all the more startling.
Sport note that the Yorkshire-based outfit are in the box seat at present though don't expand why that is so.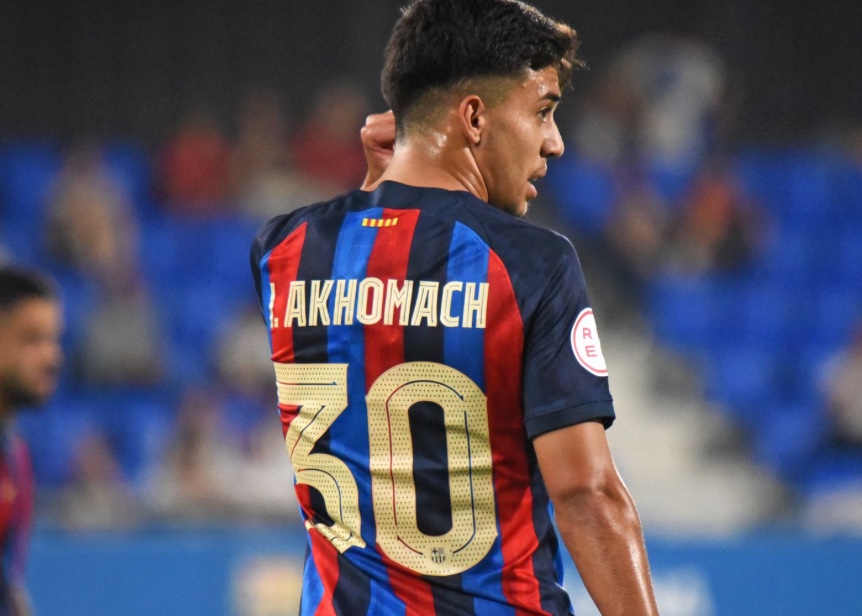 Though the youngster couldn't get into Xavi Hernandez's Barca side on a regular basis, that was as much to do with the fact that the Catalans were in immediate need of some real footballing heavyweights.
Under normal circumstances, it's arguable that Xavi's project would have time to progress, and as a result, players such as Ilias would be handed more opportunities.
That's no longer an option, and why the Elland Road club have a chance at bringing him on board in the first place.
The one note of caution has to be that if Javi Gracia is unable to stop the slide into the Championship, Leeds' ability to attract someone of Akhomach's enviable talents is somewhat restricted.