The problems that Jadon Sancho has caused at Man United have been well documented but despite tension between him and the coaching staff, transfer expert, Fabrizio Romano, believes there is a way back for the player.
Erik ten Hag has made the bold decision to banish Sancho from first-team training, and he won't feature for the club again at Burnley this weekend.
From the club's point of view, it appears that there is a very simple solution to the current impasse, but the player himself needs to be willing to offer an initial olive branch.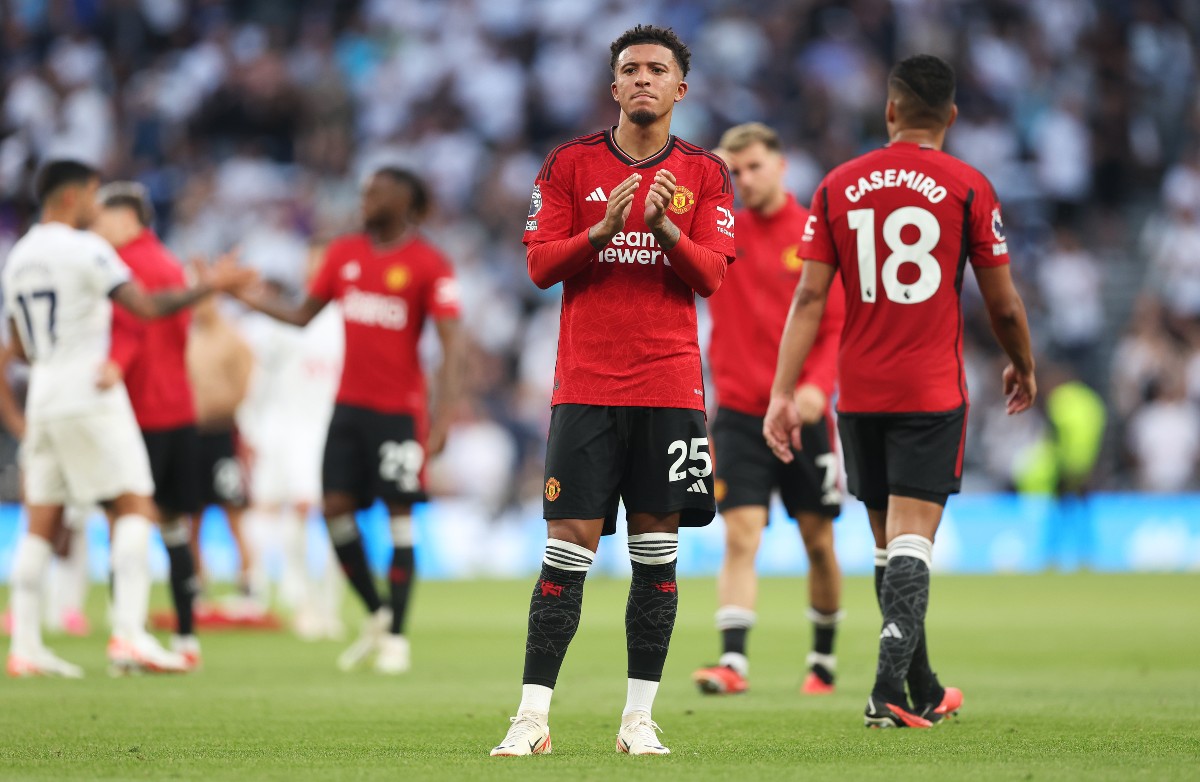 'As of today, Jadon Sancho has still not apologised and this is why the situation is still in limbo and why there is still no green light for him to return to the first-team squad,' Romano wrote in his exclusive CaughtOffside Substack.
'There's a way back for Jadon Sancho if he says sorry and apologises to the coaching staff. Of course, it's also about discussing problems together – but this is not the case yet.'
Unless Sancho is set on moving away from the club in any event, then his current attitude makes little sense.
We've seen players at other clubs either going on strike or making life unbearable in order to get moves away, and the recent situations with Willy Gnonto at Leeds, even though he's ended up staying for now, and Aleksandar Mitrovic at Fulham are recent examples.
Where Sancho is playing a very dangerous game indeed is that his poor attitude is on display for all to see, and any club wishing to do their due diligence before making a signing will surely think twice before even making an enquiry regarding the England ace.
Sometimes you have to swallow your pride in order to move on, and if Sancho can drop the chip on his shoulder the situation is resolved in an instant.