French football expert Jonathan Johnson has had his say on the recent transfer rumours linking Chelsea with a potential move for highly rated young Strasbourg midfielder Habib Diarra.
The 19-year-old has impressed a great deal in Ligue 1 in recent times, and links with Chelsea make sense given the ownership structure of the two clubs.
Writing in his exclusive CaughtOffside column, Johnson suggested that Diarra's wages are becoming an issue at Strasbourg, which have fuelled his desire to leave the club, though the owners are not keen to sell.
This is where Chelsea could become useful, as they would be able to take Diarra on and improve his contract, without the player leaving the current ownership, according to Johnson.
However, the journalist also stressed that Diarra probably isn't quite ready to make the step up to playing for someone like Chelsea just yet, and that Lens have also been recent suitors for the French youth international.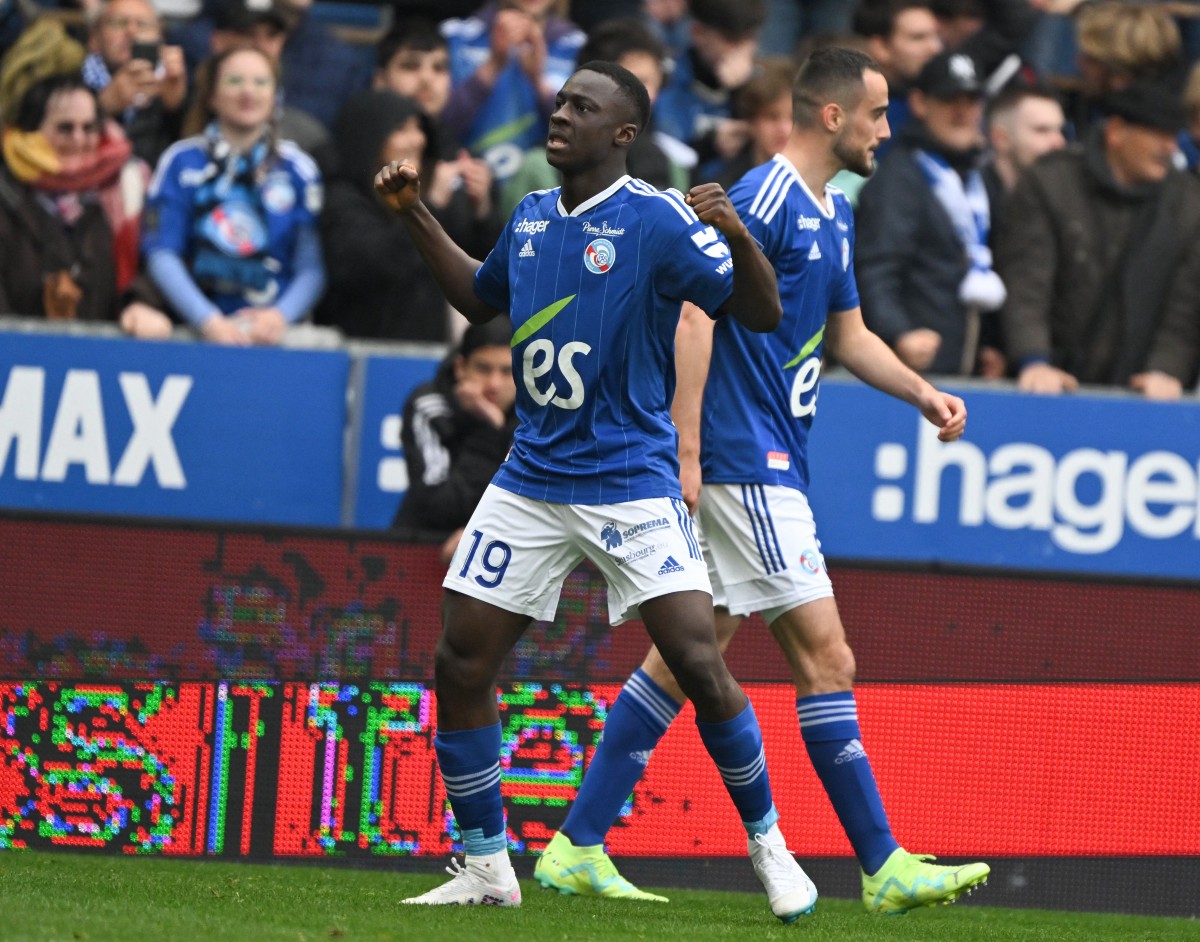 "Chelsea have been linked with Strasbourg youngster Habib Diarra – he's a very talented young midfielder, Senegalese-born but a French youth international, who's wanted out of the club after impressing in the last year or so. He doesn't necessarily see his long-term future at Strasbourg, but the ownership have been loathe to sell a player with such significant potential," Johnson said.
"I think this is where the Chelsea link has come from, due to their Strasbourg connection, it's a way to move the player within the club ownership model and to continue to allow him to develop.
"We haven't for the moment seen too many players moving back and forth between Chelsea and Strasbourg, but Angelo has made a good start to life in Ligue 1 since joining on loan from Chelsea. A potential worst-case scenario could be that he moves to Chelsea and that's one way to do a deal, though there was also significant interest in Diarra from Lens during the summer.
"Diarra is on a pretty lengthy contract, until 2027, so that's not a big concern for Strasbourg, but one concern is the value of that contract as he's developed so much since signing that deal, so that needs to be re-valued and re-negotiated. That puts them in a tricky position as he now aspires to play regular European football, so Strasbourg might have to consider doing a deal with Chelsea to keep him in the group.
"Still, I wouldn't say he's ready for a big move like Chelsea just yet. I think his development would be better served by staying in Ligue 1, but we'll see if this situation is resolved by January because at the moment it's a bit of a concern for Strasbourg."