Real Madrid forward Vinicius Junior has heaped praise onto Newcastle United midfielder Bruno Guimaraes on social media.
The Brazilian duo will know each other well from playing together for their country, and it would be interesting to see them lining up as club teammates at some point in the future.
Real Madrid have been one of a number of elite clubs linked with Guimaraes in recent times, and it seems Vinicius certainly rates the Magpies ace if this exchange below is anything to go by…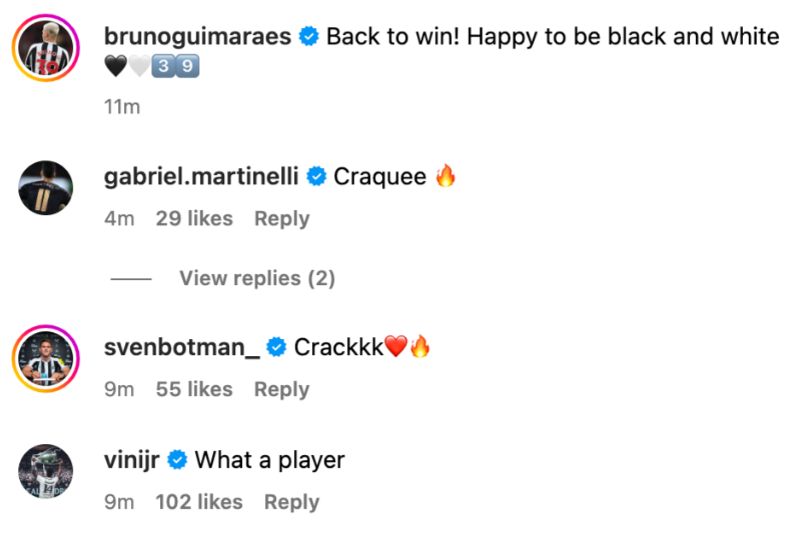 Newcastle fans will hope Guimaraes signs a new contract as soon as possible, which seems to be the expectation, as per recent reports.