French football expert Jonathan Johnson has responded to the stories about former Chelsea and Brighton manager Graham Potter being a target for Lyon.
Writing in his exclusive CaughtOffside column, to be published in full on Friday morning, Johnson made it clear that he didn't expect the Potter to Lyon links to go any further than the current reported interest from the Ligue 1 side.
Johnson also claims Nice considered Potter earlier this year, but one issue for the English tactician is the kind of wages and budget he'd be expecting after working in the Premier League.
Although Potter struggled at Chelsea, he became regarded very highly at Brighton, and one imagines he could land himself another big job with his next move.
Johnson says that for the time being, however, the ex-Blues boss is not rushing into a return to football, so Lyon could also explore a few other candidates to replace the struggling Laurent Blanc.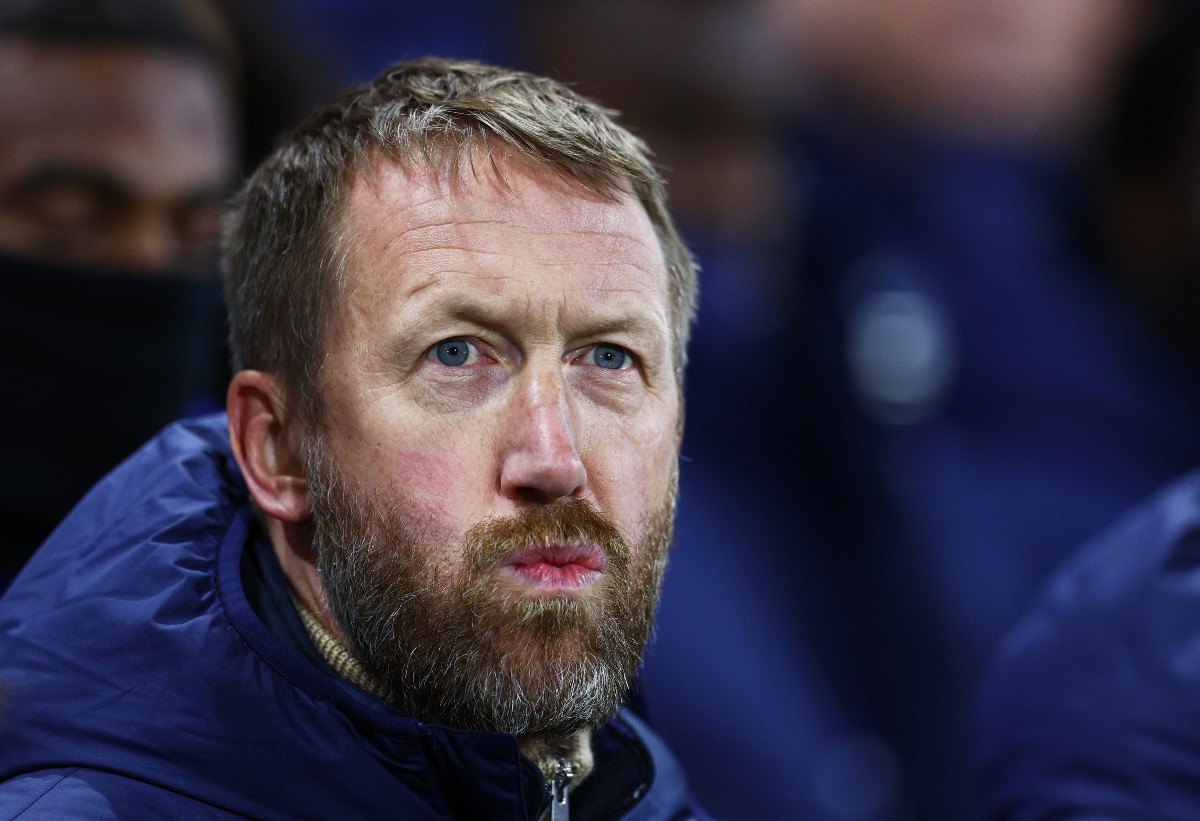 "It's not been a great start to the season for Lyon and it looks like manager Laurent Blanc is under pressure already, with the French media linking Graham Potter as a potential candidate to replace him," Johnson said.
"To be honest, I'm not surprised to see Potter's name coming up, though from what I understand it won't go any further than that for the time being. From Potter's side, it seems he's not quite ready to return to work yet after his time at Chelsea, but what I would say is that it's not the first time he's been looked at by a Ligue 1 club in recent months – Nice also considered him.
"There are also a number of other candidates that Lyon are looking at at this moment in time, with Blanc under significant pressure. Thiago Motta and Will Still will be in the frame if they decide to make a change, and I also understand former Wolves coach Bruno Lage could also be particularly well placed.
"Still, there are a lot of problems at Lyon at this moment in time, so it's difficult to imagine that anyone who comes in to replace Blanc will have all the answers immediately – there's deeper-rooted issues at Lyon than just the manager, and while making a change in the dugout might improve things on the pitch somewhat, institutionally Lyon are not in a great place right now.
"The club's financial issues also mean it's going to be difficult to be able to come up with the kind of wages and transfer budget that a manager like Potter might want to work with, coming from the Premier League – it would likely be miles below what his expectations financially would be."