Arsenal ended up being pretty fortunate to receive a decent fee from the sale of Folarin Balogun this summer, according to French football expert Jonathan Johnson in his exclusive CaughtOffside column.
The USA international didn't look likely to get much first-team football at the Emirates Stadium, so it always seemed likely he would be on the move this summer, even if it took some time to finalise a deal.
In this week's CaughtOffside column, Johnson explained that Arsenal's asking price seemed to be making it difficult to get Balogun off their books this summer, with the likes of RB Leipzig, AC Milan and Inter Milan ultimately deciding against signing the 22-year-old.
Monaco needed a new attacking player, though, and Johnson thinks Balogun could end up being a good addition to their squad after watching him shine on loan with Reims in Ligue 1 last season.
Balogun can, however, perhaps expect to play a slightly different role at his new club than what he's used to, according to Johnson.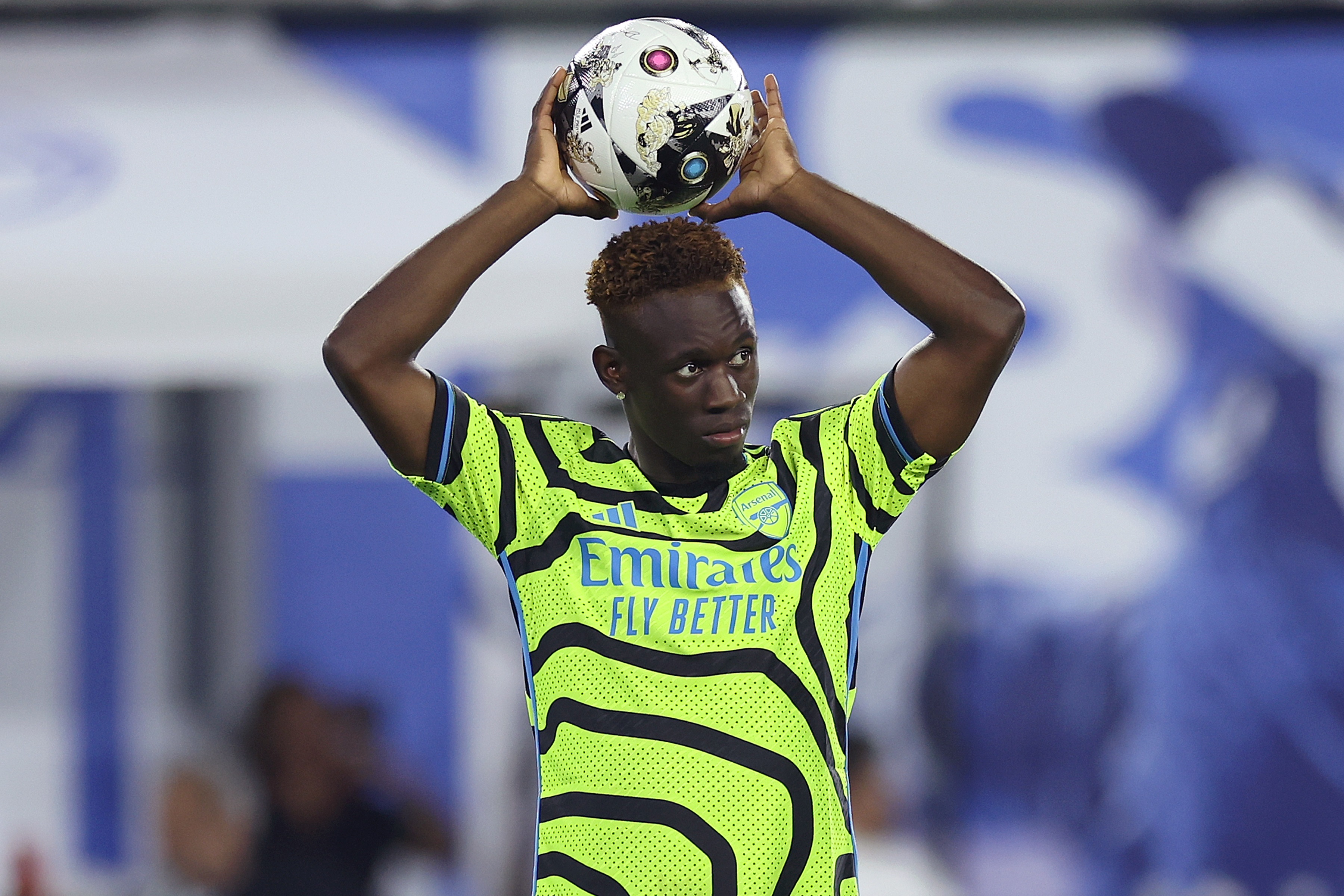 "Folarin Balogun's move to Monaco from Arsenal has now been officially announced and I think it's an interesting deal," Johnson said.
"It's a good one for all parties involved really, though I will say that Arsenal's asking price earlier this summer was a little bit unrealistic, which saw other suitors such as RB Leipzig and the two Milan clubs cool their interest. Leipzig ended up moving for Lois Openda instead, while Milan were never likely to be able to afford it after moving for Christian Pulisic, so that ended up keeping options slightly limited for Arsenal.
"In the end, I think the Gunners were pretty fortunate really that Monaco needed to make the move for an attacking reinforcement. They had the injury to Breel Embolo and then there's the uncertainty surrounding Wissam Ben Yedder and the rape charges against him. There's also the fact that Monaco really need to get back into Europe next season.
"That makes it an interesting challenge for Balogun, because I think he needed a step up from Reims last season. They never really had a serious chance of making Balogun's move permanent, but Monaco's finances allowed them to do it, and it's a good fit for the way they like to do business – bringing in players that they can develop and then sell on in the future. Given the interest there's been in Balogun after the way he performed at Reims on loan, there is the possibility that he could be sold on for a profit if he has a good season at Monaco and they don't quite make it in terms of European qualification.
"I think it's a good fit and a chance for him to develop his game further in Ligue 1, though possibly with different demands on him tactically. We saw him play very well as a poacher and a predatory finisher under Will Still last season, whereas I expect Adi Hutter will require him to chip in in terms of the build-up play more. I think it's going to be an exciting storyline to watch this season."