Despite initial expectations that Jude Bellingham would end up in the English top-flight, it's looking increasingly set for the midfielder to link up with Real Madrid instead.
Christian Falk exclusively informed CaughtOffside in his latest column that the player's contract (with two years remaining) is a major factor with regards to lowering the asking price from €150m (£129m) to a likely €100m (£86m).
"Jude Bellingham is on the verge of a move to Real Madrid. The clubs still have to agree," the BILD journalist wrote.
"BVB will get a smaller transfer fee than expected! Instead of surpassing Ousmane Dembélé's record sum (€140m to Barça), Borussia should "only" receive a fixed fee of €100m plus around €20m in possible bonuses.
"The hoped-for €150m will not be there because Bellingham only has two years of his contract remaining.
"Discussions between all parties are respectful. Real and Dortmund have very good relations.
"In addition: Bellingham, who had to pass the past games with knee problems, should possibly be operated on in the near future. The diagnosis "chronic bursitis" is in the room."
Liverpool had been thought to be the leaders in the race for the Borussia Dortmund man (alongside Manchester City and Los Blancos), though have now begun pursuing alternative targets.
MORE: Exclusive: Christian Falk drops interesting Harry Kane transfer update for Bayern fans
Why aren't Liverpool involved now that Jude Bellingham's price-tag has dropped?
It's been extremely well-documented that Jurgen Klopp and Liverpool's recruitment team were huge fans of the Bundesliga ace.
With the price-tag falling far below what the club were expecting to pay, however, one can only assume that the midfielder has made clear his desire for a switch to La Liga over all else.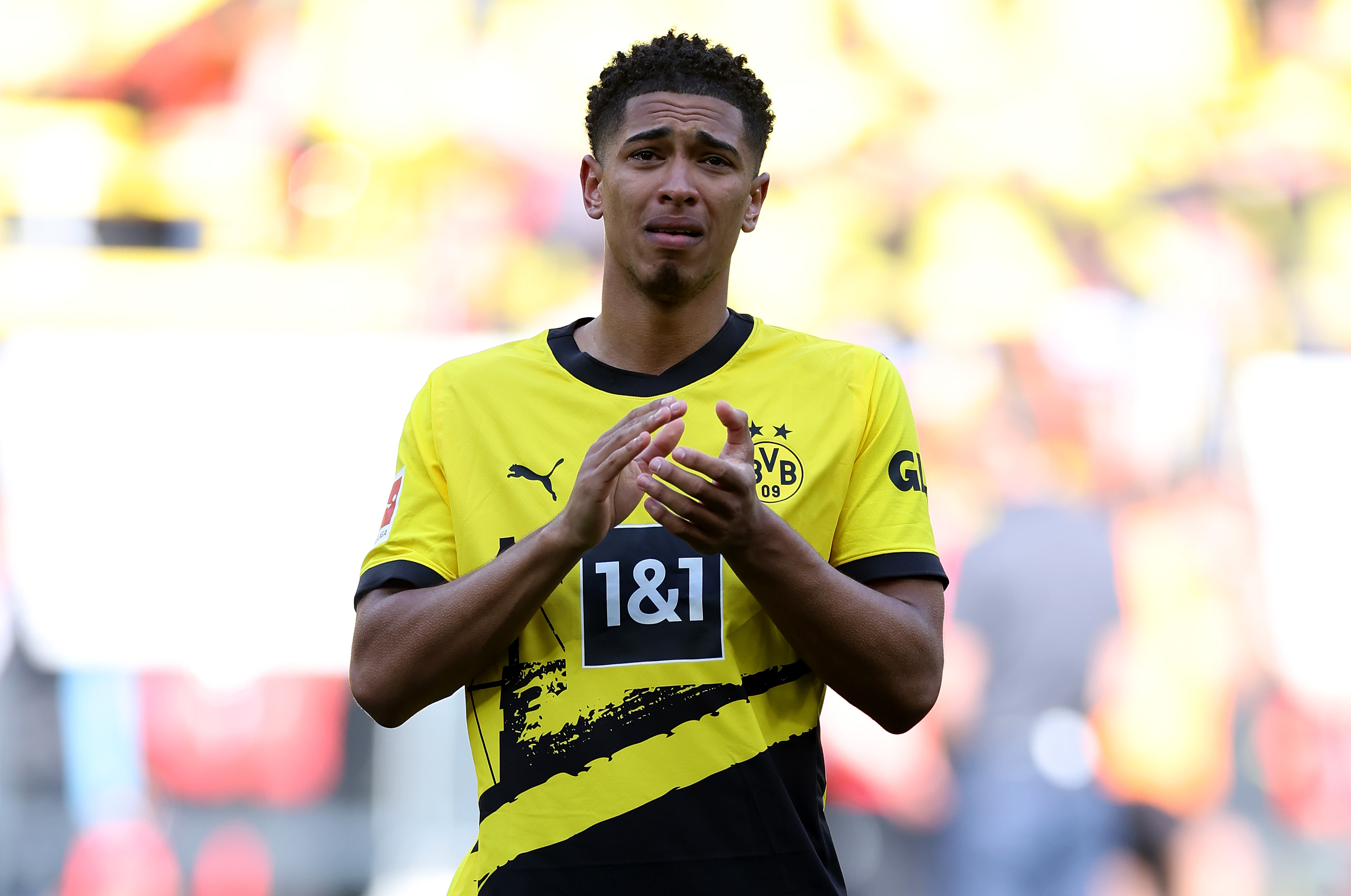 That's not necessarily totally problematic for the Reds however, with plenty of alternative targets already in motion whilst Brighton's Alexis Mac Allister appears to inch ever closer to a switch.
Given the current state of their midfield, a multitude of new options in the middle of the park (assuming they can get key targets over the line this summer) – even at the cost of a Jude Bellingham – wouldn't necessarily be the worst thing.