Hello and welcome to my latest exclusive column for CaughtOffside – click here to subscribe to get this straight to your inbox and completely ad-free, plus more insider transfer news from Fabrizio Romano, Ben Jacobs, and more!
Don't blame Benzema for taking Saudi riches with Real Madrid career in the balance
I don't think that there'll be too many better offers certainly in financial terms after this summer for players like Benzema, and the same goes for Modric and Kroos to a certain extent as well. It's always been a question of timing and how much someone has left in the in the tank, so to speak. I think we've seen this season that despite the fact that all three remain at Real Madrid they're still at a very good level in European terms.
It might now be approaching that time when Real continue the overhaul of their squad and start to maybe move on from some of these guys. Benzema in particular has done extremely well in his 30s to physically remain at the top of his game for a concentrated period of time. He does have to be managed to almost pick and choose the games that he plays in now, and I do feel like he's probably got less time left at the top than somebody who seems to be evergreen, like Modric. 
I do think feel like it's probably the right time for Benzema to end his association with the club. Also, bear in mind how long he's been there, I think it's going on, what 15 years now. That's an awfully long time by modern football standards. I think given the contract situation, that we've always heard that his extension is very close to being announced and then it never came into being, it perhaps reflects a little bit of uncertainty on the club's part as to whether he can stay at the level that he was at when he won the Ballon d'Or. There's no shame in saying that perhaps his absolute best days are now starting to be behind him, because he's been phenomenal for a long period of time. 
I don't think anyone really expected him to step up and fill the void left by Cristiano Ronaldo in the way that he has done, and I think he's earned the right now to think about what his next move is. If he feels that a Saudi adventure will guarantee his and his family's financial security thanks to taking a very, very lucrative offer, which it sounds like a number of other top profile players will be doing this summer, then you can't really blame him.
Koundé sale would be desperate move from Barça
I think if there was a serious desire from Barcelona to move Jules Koundé on, there would definitely be a number of clubs interested in him, including from outside of the Premier League. It might not appeal to him that much, but I'm sure that PSG would at least consider the possibility of bringing him in if he was available at the right price.
To me, it kind of feels like a desperate rush to be able to put themselves into a financial position to be able to bring Messi back into the fold, even if that's understandable from a romantic footballing point of view. It also suggests that the medium to long term strategy at the club could still be very questionable. It strikes me as very short sighted to potentially move on somebody like Koundé who hasn't even really been played in his proper position at Barça in the last year or so.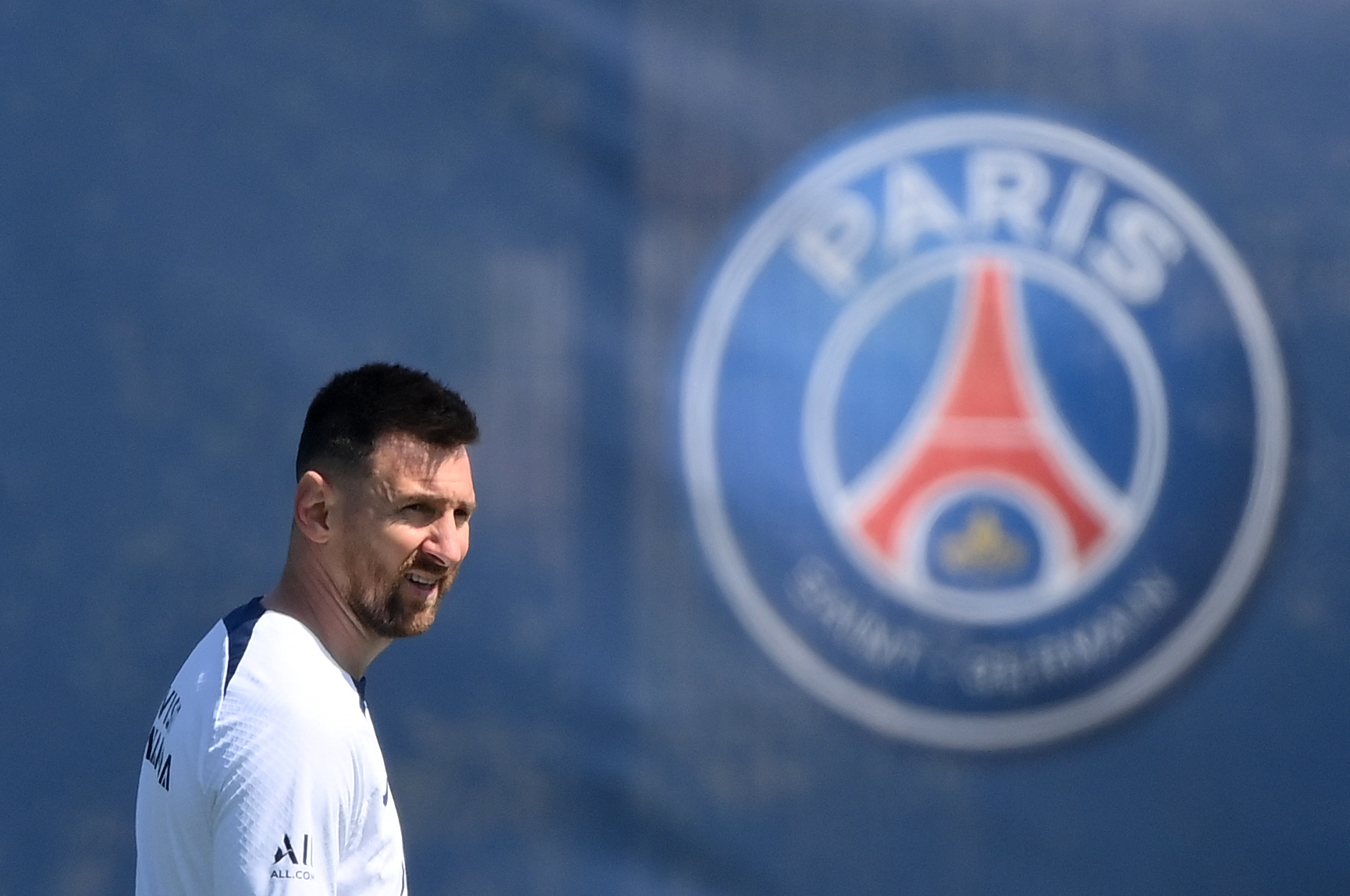 He's still a top quality central defender and a more than capable right back as well, and that kind of versatility is quite difficult to find these days. So I'd be surprised really if Barça actually think that they can do without somebody of his talent. Instead, I feel that this is rooted in simply finding the quickest, easiest way to free up enough money to ensure that they can bring back Messi and then build out the project from there if I'm being perfectly honest.
It's not the most sound logic to me, which I think is also reflected by the fact that it seems like Messi is still quite far away from a potential return to Camp Nou – and it's a return that might not happen at all. For Barça to potentially sacrifice other players in that squad too means that they could run into more problems than they find solutions regarding a Messi return. 
Galatasaray's 22-year-old full-back Sacha Boey could be perfect for Arsenal
Sacha Boey is an interesting one because he's somebody who never exploded onto the scene in France and had to get a move away. He's developed from there but is still just 22 years of age. The only real senior football that we have to judge from his time in France was actually a loan spell with Dijon. He only had a handful of appearances but the move to Galatasaray has been a really good one for him. He's been in some of the France youth squads and obviously he's now a title winner with Galatasaray which is a superb achievement for somebody so young. When you talk about being a full-back, there's a real possibility for the boy to potentially develop into being one of the leading players in that position for France in the years to come. 
Although it sounds a bit weird to speak about a potential dearth of talent in any position when we're talking about the French National Team, at right back and left back they don't have quite the same depth positionally as pretty much every other role on the pitch. Boey is a very interesting prospect at club and international level. No disrespect to Galatasaray but I do think that there will still be an element of difference in the quality of play that he's used to, should he make the move to a Premier League club like an Arsenal.
He would benefit from regular involvement at a higher European level, although Galatasaray did fantastically well to win back the Turkish title this season. There's not necessarily been a player in his position so consistent on the continent for quite some time now, and somebody like Boey with the profile that he has could be very good for a club like Arsenal moving forward. He's certainly able to get forward and chip in, in terms of the occasional goal, but he also regularly provides assists and is a bit more responsible in defensive terms than a lot of players that you see. 
Liverpool and Man United unlikely to sign French World Cup winner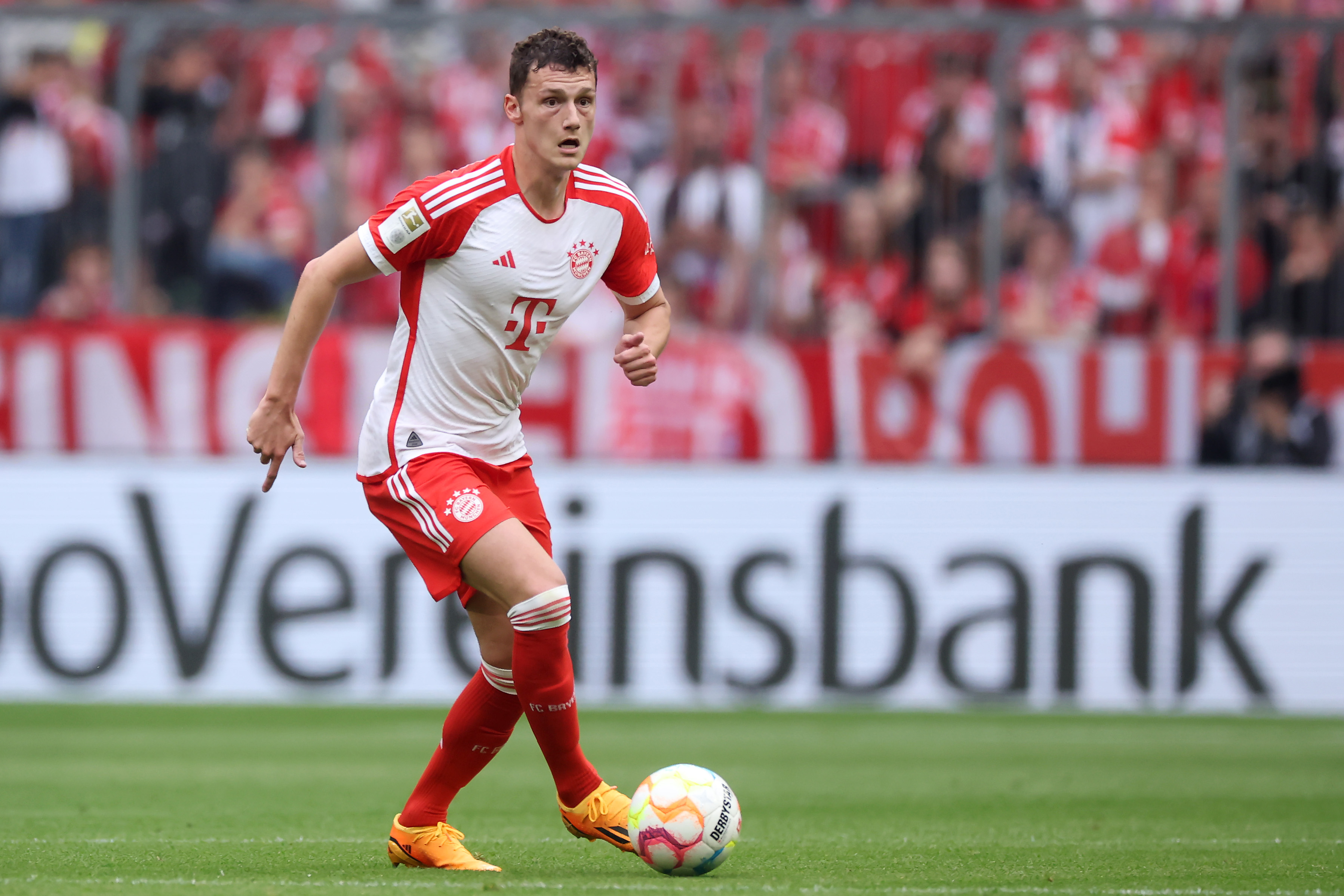 There have been question marks over Benjamin Pavard's mentality for some time. When you look at what happened with the World Cup, he started as a member of Didier Deschamps' squad and then pretty much sank without trace after that – and that was linked to some attitude issues. It's also something that we've heard a bit about from his time at Bayern Munich as well this kind of a feeling that he's outgrown his surroundings, though I wouldn't necessarily agree with that. He's been considered quite a high profile name since that stunning goal scored at the 2018 World Cup and sometimes he's found it a bit difficult to live up to that. 
There've been persistent rumours linking him with Barcelona if he does move away from Bayern Munich. I think a move is likely to happen at this stage with a new contract uncertain and Bayern also set to have a significant facelift after only winning the Bundesliga title on the final day. All signs point towards Barcelona, but I don't see there being a natural opening for him at Camp Nou, certainly not as a priority arrival. It could be that he has to consider other options, but at this moment in time it does seem unlikely that he stays at Bayern. When interested clubs look at him beyond what he brings on the pitch and his his technical profile, they'll look at his mentality and some clubs will be put off.
Liverpool and Manchester United… I do think that the likes of Klopp and ten Hag will probably see Pavard as a bit of a risk. He does have the ability to play for a top European club but it seems like the player himself already has an idea of what the next move should be in his career and I'm not sure that I necessarily see that being in the Premier League.
Ramos to stay put whilst Man City star could head to La Liga
The Sergio Ramos situation is quite interesting because PSG are expecting to complete the signing of Milan Skriniar on a free transfer. He's already announced that he has the pre-contract agreement in place with PSG, however, he's injured which means that PSG, who were planning to allow Ramos to leave as a free agent, now might have to reconsider. At this moment in time, if PSG keep Ramos, it's more because of his leadership skills, personality and the character that his team-mates see from him every day in training than necessarily what he brings on the pitch.
I think once the likes of Marquinhos and Kimpembe are fully fit, they will likely be the starting defenders for PSG and I can't see Ramos still being a nailed on starter against competition like that. What does that mean in terms of the new manager coming in? If Mourinho were to arrive, he would love to be able to call upon his wealth of experience because that's not something that PSG have in spades, especially as they'll shortly lose Messi. Also, Ramos seems to have taken a more hands on role than somebody like Messi in terms of passing on his experience, and he uses that wealth of experience in a very positive way. That's not a bad thing for for PSG.
Man City's Aymeric Laporte is a French national despite representing Spain at international level, but I don't think that's necessarily a guarantee of being a good fit for PSG. I do think that when all three central defenders are fully fit, PSG will be fairly well set up, unless they want to cash in on somebody like Kimpembe for example, who has been linked with the likes of Chelsea in the past. 
I think that's unlikely to happen and a Ramos extension for one year would probably make sense assuming that he accepts that he'd probably play a squad role. I don't think that there's an obvious landing spot for Laporte in France, when you take into account PSGs defensive situation. If there was a club with a bit of money to spend, who knows what the future might hold for somebody like Marseille because there've been takeover rumours swirling for quite some time. Perhaps that kind of move might appeal, though it seems likely that his stock is highest back in Spain and I can see one of the biggest Spanish clubs moving for him at some point, no doubt. La Liga probably makes more sense as a potential destination than PSG at this moment in time.
No realistic chance of Neymar moving to Man United or Newcastle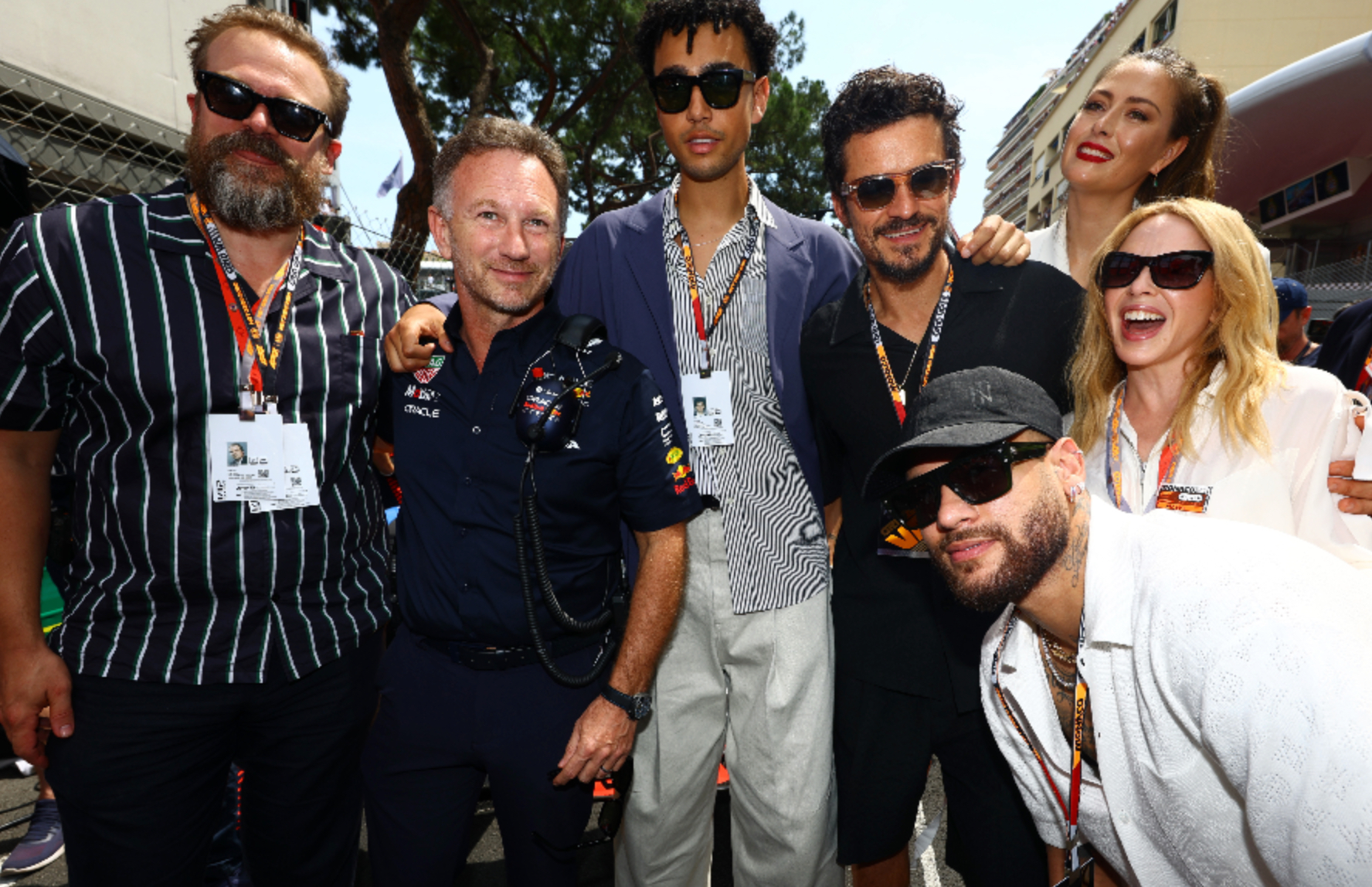 If the offer was serious from Saudi Arabia and the desire to bring him in was there then it's potentially a real possibility. I just find it difficult to imagine any club being willing to spend a lot of money on him while he's coming back from surgery. It's almost a non starter. A lot of the chatter at the moment linking Manchester United is because intermediaries have been told to sound out potential landing spots for him. Obviously, he would go to the likes of Manchester United, Newcastle United or some of the big names where there is the kind of money available to potentially accommodate his wage demands. 
The difficulty is that PSG will have to compromise and probably accept that there's unlikely to be an immediate fee in it for them. For Neymar, he might have to accept he has to compromise and in order to get back to playing football regularly, he might have to make a move away from the Champions League. If some of these big name players are going to Saudi Arabia and there's suddenly a massive influx of talent, then perhaps being part of that wave of talent might appeal. If you've got the likes of Messi and Benzema, potentially going to Saudi Arabia then that would be in line with the Saudi league plan to raise the profile of the competition.
To be honest, I find any club any Premier League club taking an interest in Neymar is difficult to imagine because of how fragile he is and how often he gets injured. Injuries have been a big problem over the last couple of years, and there is very little probability that he will go through another season without any major injuries. Then there's his behaviour away from the pitch. I think that will be a massive put off for a number of these Premier League clubs.
Given the financial cost it would take to bring him in, and the question marks over both his physical state and his mentality and motivation at this stage of his career, it's a huge risk. I don't think that there are that many clubs willing to just spend money without asking the questions and doing the due diligence. 
Clubs are more switched on transfer wise these days, and I don't think we'll see as many clubs in the future spending silly amounts of money on a player who let's face it, at this moment in time, based on what we've seen from him on the pitch over the last couple of years, is past his best. And just look at his social media. I think the last football related update came a couple of months ago.  He's now apparently, planning some boat cruise around Christmas time that's going to be another one of his massive parties. 
It seems like he's almost semi-retired from from top level football based on a lot of the stuff that we sort of see from him at the moment. It's quite shocking, but equally I think it probably reflects on the pressure of expectation on him that was built up in the early years of his career and how that's taken a toll on him both personally and professionally.