Mikel Arteta has made winning a habit at Arsenal, and were it not for a late-season blip, the Gunners would've eased to the 2022/23 Premier League title.
Though they're not too far off in terms of having a squad that will sustain a Premier League challenge, and perhaps even go deep into the Champions League knockout rounds, it's clear that the Spaniard could do with two or three quality additions to his side.
Arteta has shown in the past that he's happy to promote youth and give them his full support as long as they are brave enough to show their best when pulling on the shirt.
It's obvious that he doesn't suffer fools gladly, and that was shown in the way that he got rid of Mesut Ozil and Pierre-Emerick Aubameyang.
Those that are not willing to try will be shipped out, and those that remain will be willing to learn and will fight for the cause until the bitter end.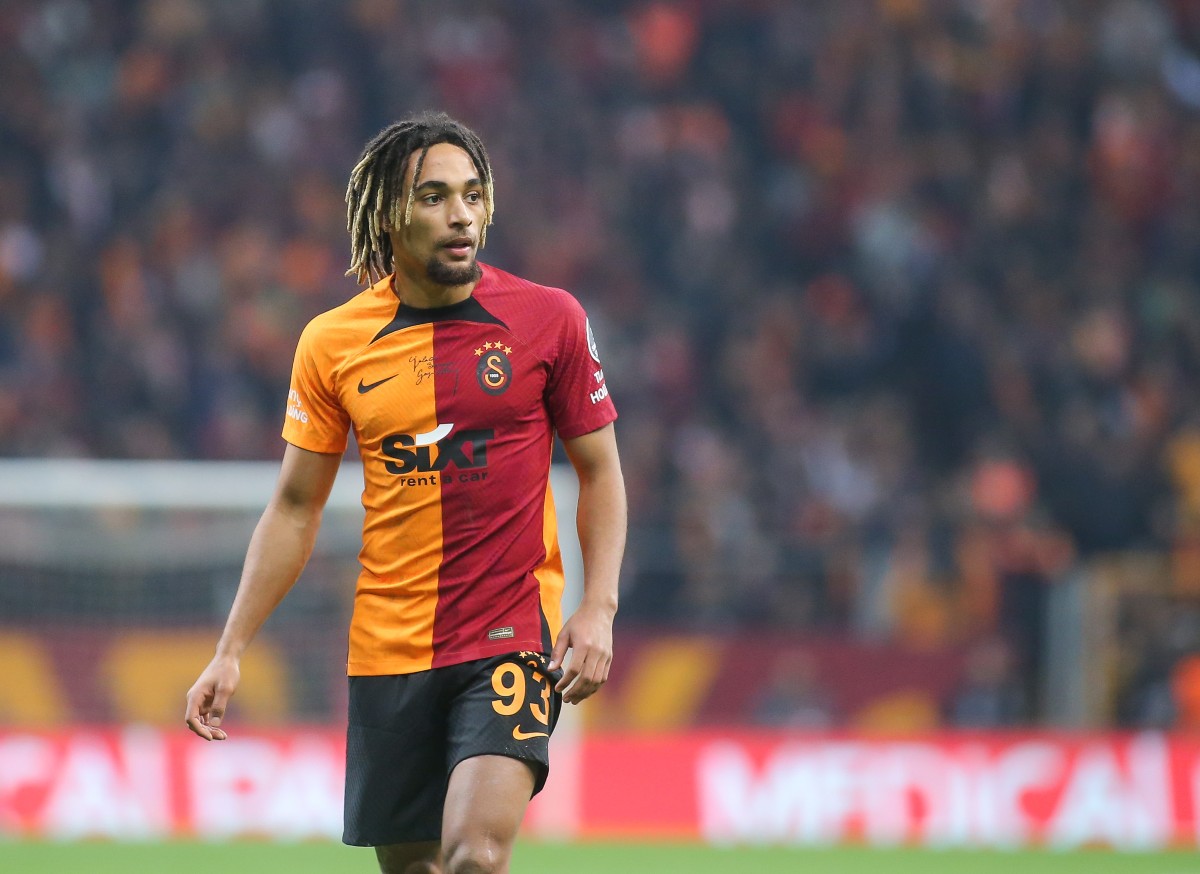 One player that has emerged as a potential target for the north Londoners is 22-year-old Galatasaray right-back, Sacha Boey.
Though he's yet to really establish himself at the top level of European football, he has just won the Turkish top-flight title, and Jonathan Johnson, writing in his exclusive CaughtOffside Substack, thinks he could be a good fit for the Gunners.
"Sacha Boey is an interesting one because he's somebody who never exploded onto the scene in France and had to get a move away. He's developed from there but is still just 22 years of age," he said.
"[…] When you talk about being a full-back, there's a real possibility for the boy to potentially develop into being one of the leading players in that position for France in the years to come. 
"[…] Boey is a very interesting prospect at club and international level. No disrespect to Galatasaray but I do think that there will still be an element of difference in the quality of play that he's used to, should he make the move to a Premier League club like an Arsenal."
Whether he would get straight into the side is a moot point at this stage, but Johnson believes he has the attributes to be a success.
"There's not necessarily been a player in his position so consistent on the continent for quite some time now, and somebody like Boey with the profile that he has could be very good for a club like Arsenal moving forward," he added.
"He's certainly able to get forward and chip in, in terms of the occasional goal, but he also regularly provides assists and is a bit more responsible in defensive terms than a lot of players that you see."