Jonathan Johnson has responded to the Neymar Manchester United transfer links in the latest edition of his exclusive CaughtOffside column.
The Brazilian superstar has largely ended up being a disappointment at Paris Saint-Germain, but he's still one of the biggest names in world football and seems likely to attract plenty of interest if he ends up leaving the Parc des Princes this summer.
Still, Johnson has warned clubs like Man Utd against signing Neymar at this stage of his career, and believes the 31-year-old may end up having to leave Europe altogether, perhaps following the likes of Cristiano Ronaldo with a move to a league like Saudi Arabia.
PSG may also let Neymar leave on loan, according to Johnson, as it now looks like it's going to be increasingly difficult for them to sell him in a permanent transfer.
"One of the big stories of the week has involved Neymar and those links with Manchester United. It's important to be clear that, what's happened there is not any direct contact between United and any other club with PSG, but it's intermediaries, who are aware that PSG want to move Neymar on, and that's nothing new, they tried to do so last summer as well," Johnson said.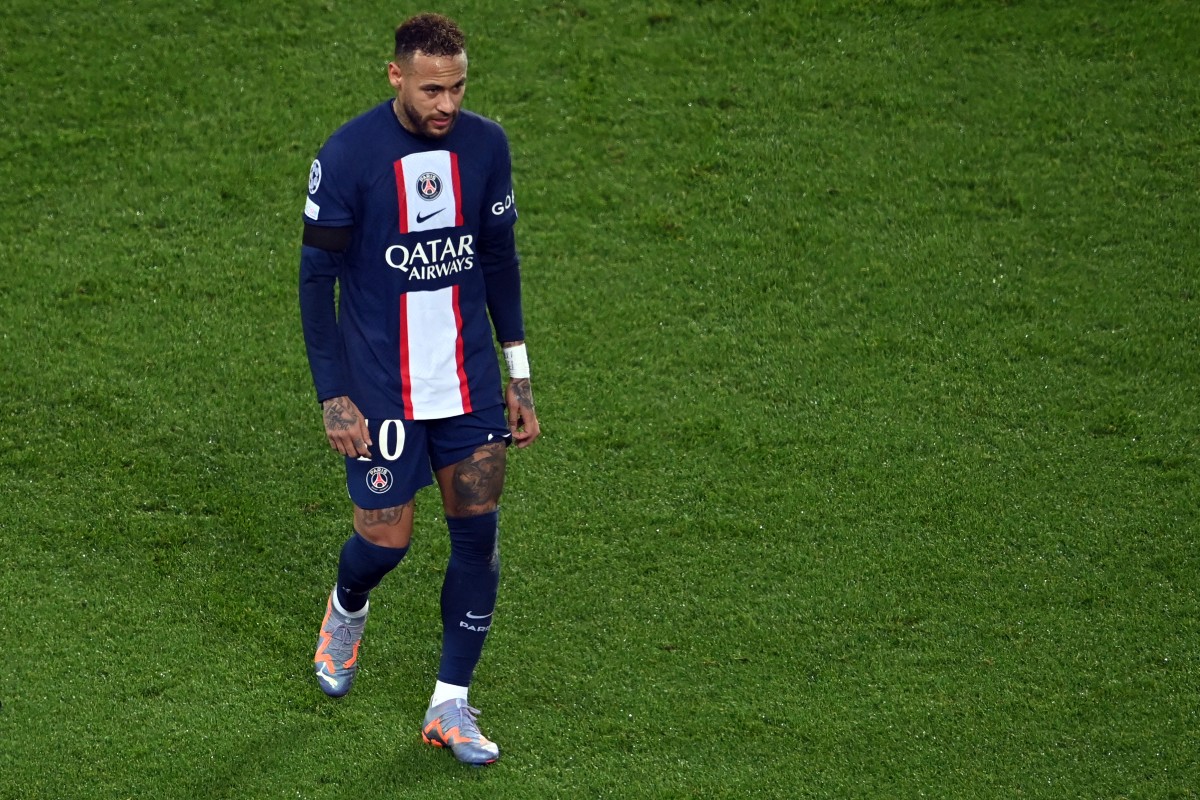 "The difference now is PSG have finally realised that they probably won't be able to get rid of Neymar on a permanent deal, so they might accept a loan deal with an option or obligation to make the move permanent. The key for PSG is to get as much of his wages off their bill as possible, and that's going to be a massive challenge.
He added: "To be honest, there haven't been too many European clubs who think Neymar would be a smart signing at this moment in time. He's 31, he's coming off the back of another injury – one which he really should have had surgery on when he arrived in Paris six years ago, and if you look at his social media, there's nothing about football, it's all gambling promotions and that kind of stuff.
"I think a lot of clubs are now wary that, despite the fact that Neymar once had the potential to be a Ballon d'Or winner, he's on the verge of perhaps using up all his credit in Europe, so I think potentially a lucrative move to somewhere like Saudi Arabia could be the most realistic option for him now. Any European club making an offer for Neymar would have to be able to offer Champions League football, and it just doesn't look a worthwhile risk when you look at the wages he's on, with PSG so keen to get most, if not all of that off their books.
"That looks a difficult ask for most European clubs, especially with the way business is being done these days. There's not as much in the way of frivolous spending sprees, I think those days are more or less over; you look at someone like Newcastle United, who, under very wealthy owners, have got into the Champions League without spending stupid amounts of money on statement signings like Neymar, so why would they change now?
"Neymar certainly hasn't shown anything in the last few years that suggests he'd be a game-changer anymore for big European clubs like that."
United would surely do well to take these words on board and stay away from a signing like Neymar, though it equally seems clear that their interest is not as strong as has been reported by some sources.