Barcelona could be prepared to let Ousmane Dembele leave the club for the right price in this summer's transfer window, according to Jonathan Johnson.
Writing in his exclusive CaughtOffside column, Johnson admitted he had his doubts about the chance of Dembele moving to the Premier League at any point, saying that the closest he's come to leaving Barca was when there was interest from Paris Saint-Germain.
Dembele has shown himself to be a fine talent on his day, but, as Johnson notes, he's had trouble staying fit and playing consistently enough, so it remains to be seen if there'll be too many suitors in for him this summer.
It also certainly seems unlikely that the France international would be happy to risk further injury problems by moving to the Premier League, which is known for being so physical.
It remains to be seen if Dembele will be on the move this summer, but Johnson seems unsure about the prospect of him coming to England any time soon.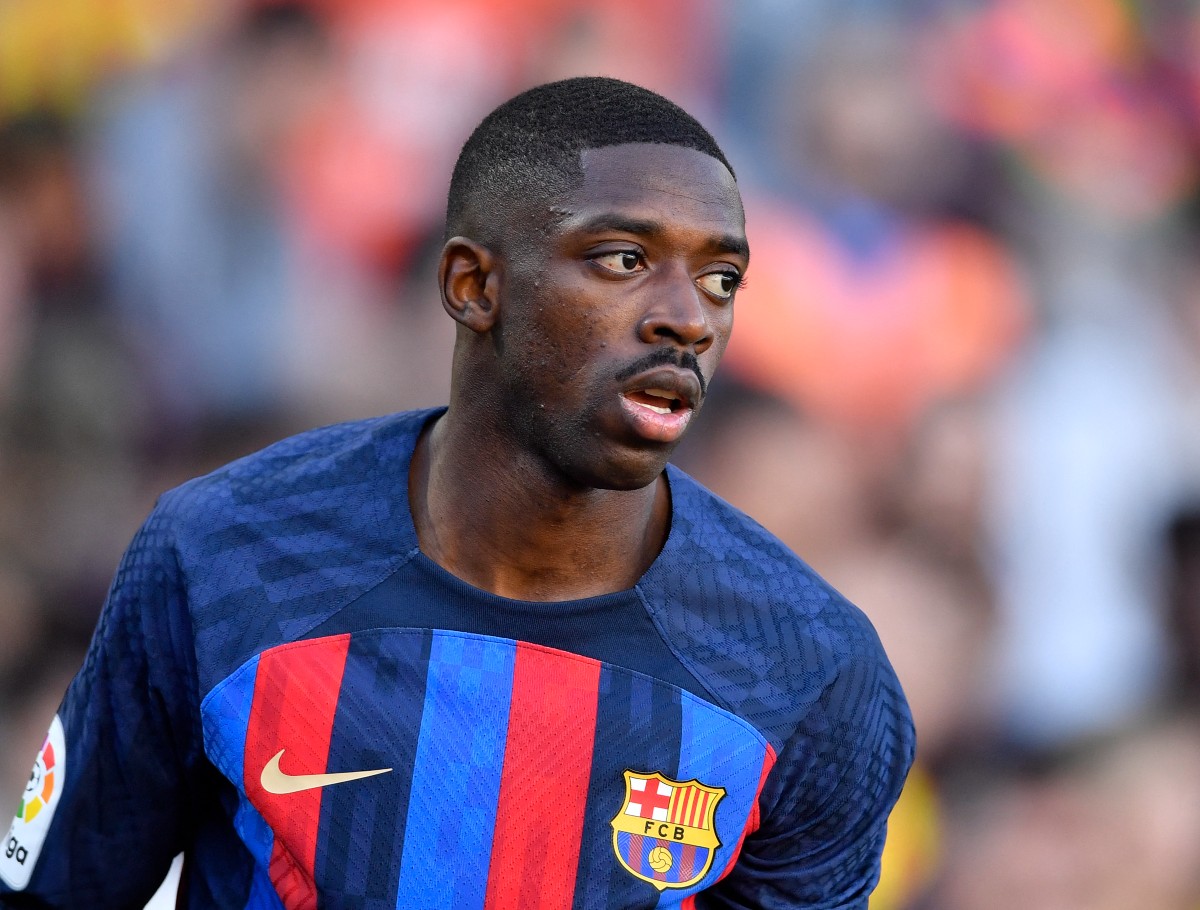 "Ousmane Dembele's future is under the spotlight again as we approach the summer, and he's a player who will always have interest in him, as he's a talented player who is still regarded as a potential star, only for ongoing issues with fitness and consistency. He signed a new contract with Barcelona last summer and my understanding is that has a release clause in the region of €50m. That's a lot of money for a player who, like Neymar, would represent a bit of a gamble for most clubs," Johnson said.
"In an ideal world Barcelona would like to keep him, and for him to succeed, but if you look at their ongoing financial problems, it's likely to be a summer in which there's a major overhaul of the squad. We saw that Barcelona were very close to sacrificing Dembele in the past, only for him to stay on reduced wages, so it's clear he's not exactly seen as a player who can be relied upon for the long term; you always know there will be large swathes of the season when he's either unavailable or out of form.
"My understanding is that Barcelona could let him go if the right offer comes in, but at the same time it's hard to imagine someone will just come in and activate that release clause, I think that would be wishful thinking. Dembele is a name clubs will certainly look at this summer, but whether they make a bid is something else entirely.
"Like most players at the very top, I'm sure Dembele could be open to playing in the Premier League at some point. However, my understanding is that the closest he's come to leaving Barcelona so far was when PSG showed interest in him when Leonardo was still sporting director.
"There has been interest from Premier League clubs down the years, but my impression is that he doesn't necessarily look at it as the best destination for him. We've seen him struggle with physical problems and the Premier League is a very physically demanding league, so I'm not sure it would be the best fit for him.
"Were there to be an offer on the table for him from a Premier League club I have no doubt he'd consider it, but I don't think he sees it as a priority or best fit for his profile."