Bruno Fernandes says that gaining Champions League football is not enough for the club and they are going for more following their 4-1 victory over Chelsea.
Fernandes and United knew that a point was enough for them to claim the last vacant Champions League spot and they delivered, dismantling a low-on-morale Chelsea side at Old Trafford.
Mykhailo Mudryk missed a golden chance to give Chelsea the lead early on, as he got his footing all wrong following a Conor Gallagher pass into the area and moments later, he was made to regret his error as Casemiro headed United in front on six minutes.
It was the same old story for Chelsea as they failed to convert several further opportunities throughout the game, as Anthony Martial, Bruno Fernandes and Marcus Rashford compounded the Blues' pain to go 4-0 up.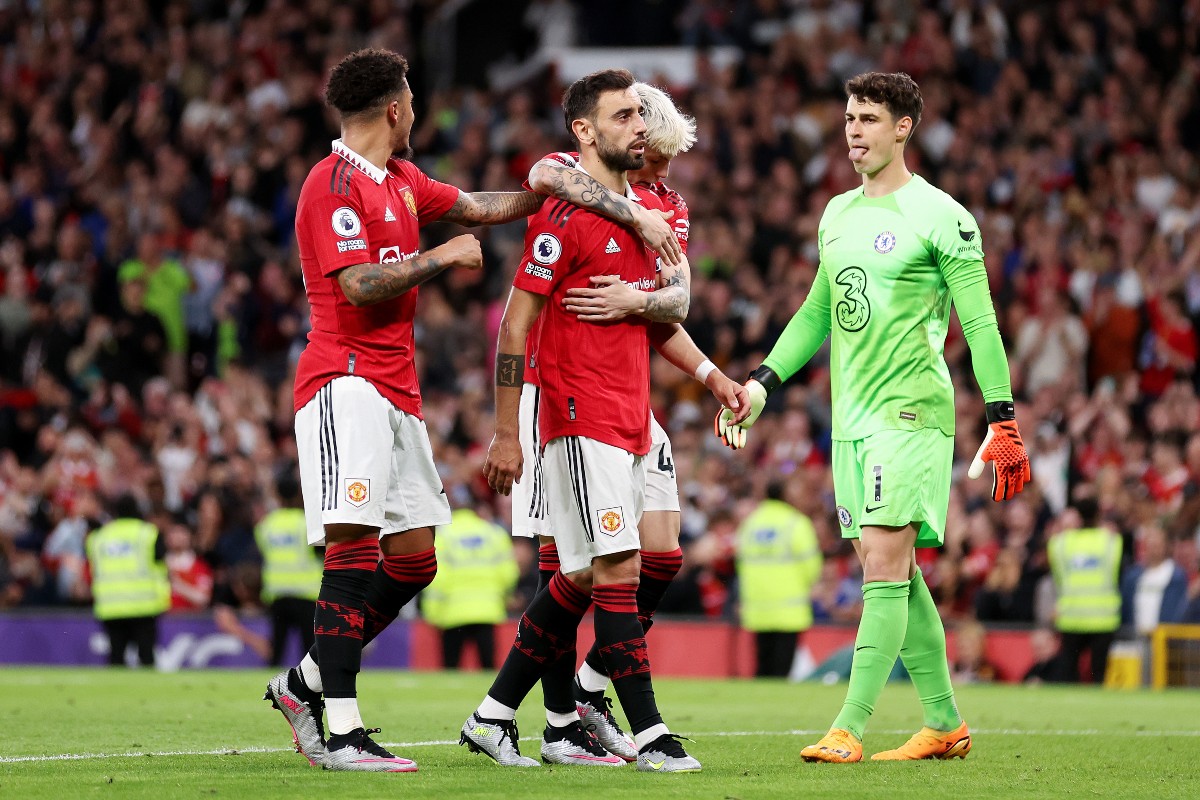 Joao Felix gave Chelsea fans a little something to cheer about with an impressive consolation goal a minute from time but it was United who ended the game smiling and post-match to Sky Sports, Fernandes gave his thoughts on their European qualification, even getting a little dig in at their fellow red-wearing rivals.
"Getting the Champions League is decent, it's not perfect because we want more. For what we did this season it's perfect. We get the trophy which was our goal after seeing we couldn't get the Premier League. Now it's about finishing the league well and going to the FA Cup.
"We know it means a lot [to the fans]. For us it's about getting our goals. We know we'd be happy also for Liverpool to not be there but for us, it's about getting the best for ourselves."
The Portuguese midfielder then touched on Red Devils' FA Cup dream as they prepare to face Manchester City in their Wembley showdown on June 3rd.
"It's about winning the trophy. We have to take the trophy away from someone. We want to win the FA Cup. We know it's really important here. We know if we win it we stop the option for City getting the treble but for us it's about getting another trophy."
A perfect night for United, as they now prepare for their final league match against Fulham this Sunday.