Hello and welcome to my latest column for CaughtOffside – click here to subscribe for more exclusive content straight to your inbox and ad-free!
Liverpool confident over Alexis Mac Allister but want to move fast to stave off Chelsea threat
Alexis Mac Allister is expected to leave Brighton and do so early in the window. The Argentine midfielder has been in demand since the World Cup, but Brighton ensured he signed a new deal before heading to Qatar and in doing so took a mid-season sale off the table and protected his value.
Mac Allister's contract has an atypical form of exit clause, which is helpful in facilitating a move and allowing Liverpool to move on the player side. But it's not just a standard trigger. It's all pretty complex meaning Brighton will feel any exit is happening on their terms.
Brighton CEO Paul Barber told me back in January that the ideal plan was to try and keep hold of Mac Allister until at least summer 2024, but even with European football next season Mac Allister wants to leave now. He essentially decided this right after the World Cup.
As things stand, Liverpool have made significant progress on the player side and are confident a deal can be done. They will want to move fast to ensure no Premier League suitor rivals them.
Chelsea have had other midfield targets, including Mac Allister's Brighton teammate Moises Caicedo. But Mauricio Pochettino's arrival might change things.
The fee will be interesting and naturally informed by the level of interest. When Chelsea first seriously looked at Mac Allister, shortly after Graham Potter arrived, they valued him at under £40m. It's likely to cost £60m+ now. Brighton won't stand in Mac Allister's way, but they will also ensure it's a fantastic bit of business for the club, as they always do.
Manchester United frontrunners for Kim, plus what's really going on with Neymar
Manchester United are huge admirers of Napoli's Kim Min-jae. They have been scouting him for much of the season and exploring a deal since the World Cup break. But this one is not a done deal yet, and Kim has been pretty vocal shouting down speculation of a Premier League move, albeit before Napoli won the Scudetto. I would term the transfer a realistic possibility. Spurs and Liverpool have looked at Kim as well.
Kim has been keen to understand a range of moving pieces. Firstly, what improved terms Napoli are prepared to offer him even though he only joined last summer from Fenerbahce. Next, and perhaps most crucially, an important factor will be whether Luciano Spalletti stays in Naples. There will be confirmation soon because Spalletti and Napoli president Aurelio de Laurentiis have already held talks over dinner to achieve clarity.
Kim also turns 27 in November and will want to ensure if he moves he'll start regularly. That's the only issue for Manchester United. Lisandro Martinez and Raphael Varane, if fit, could still be hard to displace. But Kim's form is so strong that he'll fancy his chances. He's known as 'The Monster' for a reason.
Kim has a release clause of €50m, but it's only active between 1-15 July. That price is reasonable, albeit clubs will likely want to negotiate a different payment structure.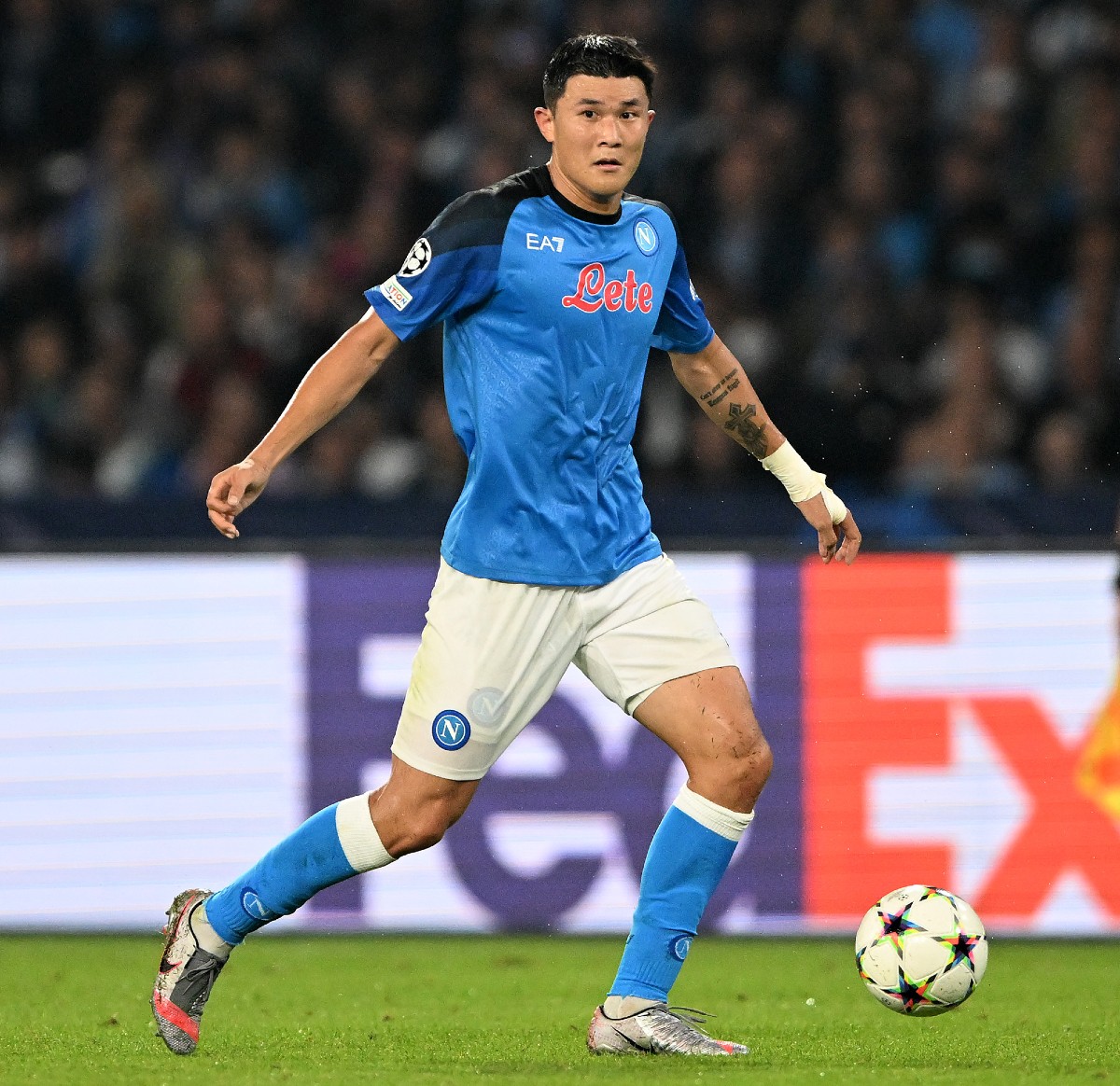 Manchester United would love to move quickly and agree something before the clause is active to stop anyone else triggering it. But as of now nothing is done, even though it is probably fair to term Manchester United frontrunners.
Of course, the challenge is the ownership uncertainty, and the fact Manchester United may need outgoings first to fund all the business they need. This will very much be the case if they move for a traditional No.9 who won't come cheap. And right now it's unclear whose money the club are spending this summer.
Manchester United have also been linked with Neymar, with L'Equipe reporting a potential deal is active. However, my understanding is Manchester United are not considering Neymar, at least not under the current regime. It's all just intermediaries offering up the player because Neymar is likely to leave PSG this summer. Manchester United have other priorities as things stand and are not in any kind of Neymar talks to my knowledge.
Arsenal have genuine interest in Joao Cancelo, but Man City hold all the cards
It's going to be quite an uncertain summer for Joao Cancelo. The Bayern loanee will return to Manchester City unless a new deal is agreed.
As things stand, Bayern have no plans to trigger Cancelo's buy option, which is set at €70m (£61m). It was a real surprise when he left Manchester City, but it's now clear in hindsight there was tension between Cancelo and Pep Guardiola. The Portuguese full-back was unhappy with his game time and Guardiola wasn't impressed with his attitude.
I don't see a way back at Manchester City, at least not in the long term, especially with Cancelo wanting to start games. He ideally wants to stay at Bayern, but Thomas Tuchel may have other ideas, which is what puts Cancelo in quite a tricky position.
The links with Arsenal are genuine and there's no doubt Edu and Mikel Arteta will look for defensive reinforcements. But it will be a complicated transfer to pull off. Manchester City won't be as forthcoming selling to Arsenal given how close they ran the recently-crowned champions this season. The transfers of Gabriel Jesus and Oleksandr Zinchenko show the clubs can do business, but the dynamic between them is a little different now heading into 2023/24. Arsenal also still have Real Valladolid's Ivan Fresneda on their radar, who they explored signing in January.
Cancelo is contracted to Manchester City until 2027, so Manchester City have all the control. He's going to have to return and have quite frank talks with the club before the picture becomes clearer.
Ruben Neves might not be the only one leaving Wolves this summer
There could be some big-name departures at Wolves this summer, although let's not forget the same was said last summer and the club held on to Ruben Neves and Joao Moutinho.
Neves is expected to leave and desperately wants a move to Barcelona. Joan Laporta is one of his biggest admirers, too. But he may have to wait. No move to Barcelona this summer is routine since it hinges upon so many moving parts, especially if a formal offer is made to Lionel Messi.
I am not aware of a deal in place involving Neves going one way and Ansu Fati moving to Molineux. The pair do both have Jorge Mendes as their agent. But Fati still wants to stay at Barcelona, so a lot is going to depend on whether the club needs to sell him. Plus, Neves is not necessarily the number one priority for Xavi either which could open the door to a Premier League suitor.
36-year-old Moutinho (who was linked with Roma and his former club Porto last summer) is out of contract in the summer and was deemed not to be in the right frame of mind to play in the 1-1 draw with Everton on Saturday. And Raul Jiménez will also leave Wolves and was denied any minutes at the weekend. It was a shame neither player got to say a proper goodbye.
Matheus Nunes is another player to watch this summer. Earlier this year he looked quite likely to leave for Liverpool this summer, but he's no longer their priority with plenty of other midfielders on the market. Julen Lopetegui would love to try and keep him, but it's a long window and I still expect Premier League interest.
And then there's defender Jonny who is likely to leave even though he has two years left on his contract. Keep an eye on Coventry, especially if promoted.
There's also interest in centre-back Max Kilman, who is admired by several Premier League clubs, including Spurs. He perhaps hasn't had as consistent a season as in 2021/22, but I also don't think he's reached his full potential yet. Lopetegui has been encouraging him to be more positive on the ball.
Finally, it's worth pointing out that Adama Traore is a free agent as things stand and has drawn attention from Leeds, Atalanta, Milan and even Serie A champions Napoli. Lopetegui has made no secret he wants Traore to stay, but previous negotiations haven't led to clarity over his future.
One thing is for sure, Wolves are going to look pretty different next season with several familiar faces and senior players departing.