Hello and welcome to my weekly CaughtOffside column – click here to subscribe for exclusive daily updates straight to your inbox!
Graham Potter would fit the bill for Nice but the project is a hard sell
First things first, Nice are looking for a new manager for next season. Didier Digard seems likely to leave given that their season fell apart in the last couple of weeks, at around the same time as the club was hit by the scandal including Christophe Galtier at PSG. The general feeling is that Nice are looking for someone who has Premier League experience, so Graham Potter would fit that bill obviously. 
You look at their recruitment policy over the last couple of years and there have been a number of players brought in from Premier League clubs. You've got the likes of Kasper Schmeichel, Aaron Ramsey and Ross Barkley being picked up, and it's almost like a home away from home for a lot of these guys who have been part of the Premier League furniture over the years. 
I'd say it also kind of reflects the ownership and what they're trying to achieve because Sir Jim Ratcliffe is also looking to get in at Manchester United at this moment in time, so if an opportunity arose to bring someone like Potter in, he would relish that. With regards to whether it would be a good fit for him or not, I think that the team is capable of playing much better football than they've been playing of late, finishing higher up the table. I think the fact they probably won't have European football next season will probably work against them trying to get a coach of Potter's ability and status despite what happened at Chelsea.
Other names they've been linked with; Franck Haise at Lens but I'd be stunned if he left Lens, in the Champions League, for Nice, without any European football at all. Regis Le Bris at Lorient – who would make a bit more sense – and then there's Thiago Motta who is also wanted by PSG. You have the Jean-Claude Blanc link too and I think Potter is definitely a name to watch for that role, but equally I think it's going to be a challenge for Nice to sell the project to him and, to be honest, to sell the project to anyone at this moment in time.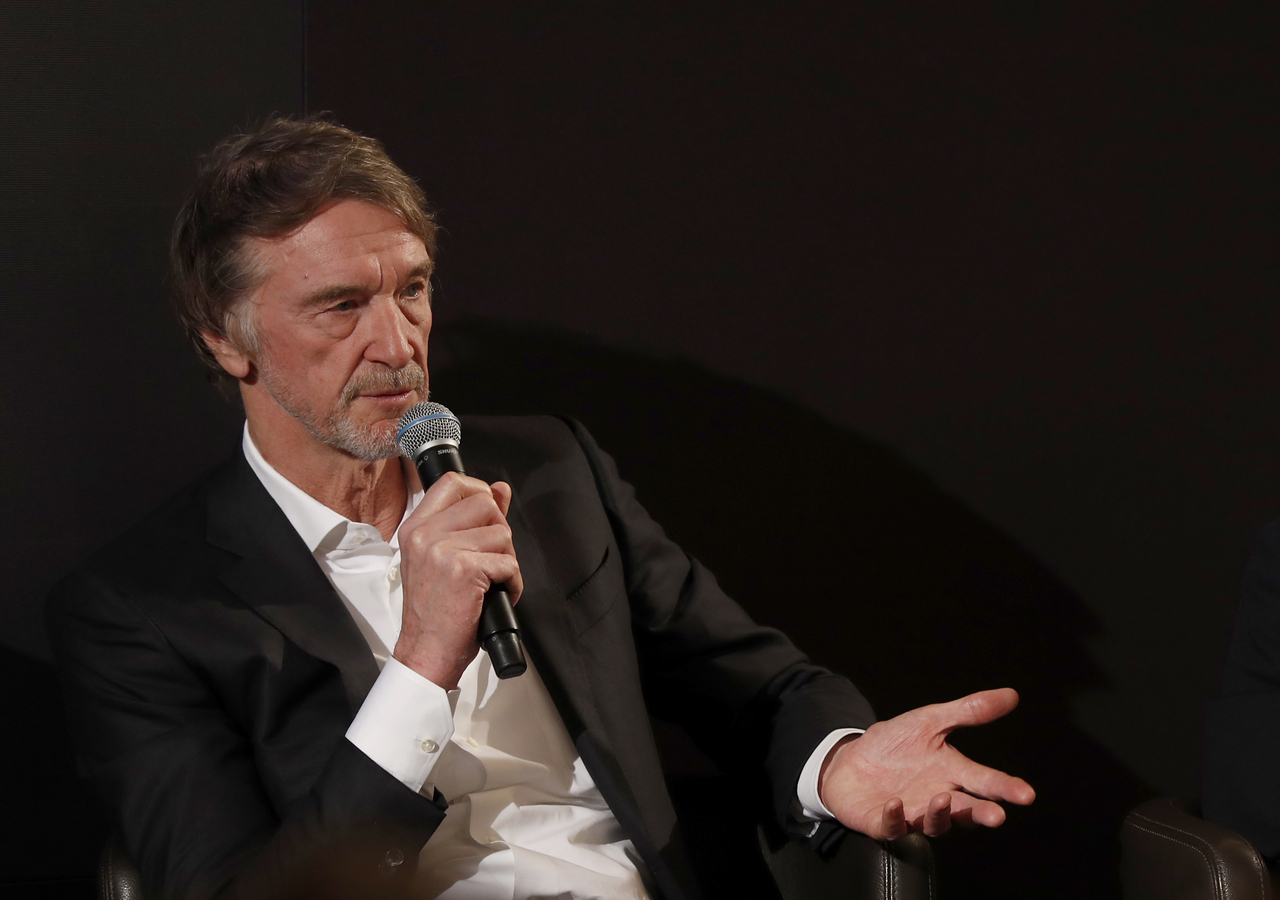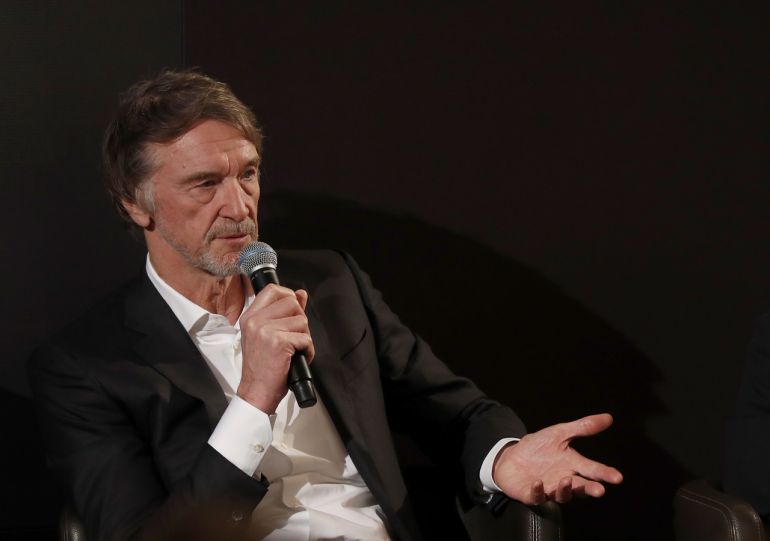 Man United supporters should be careful what they wish for
Although it's been said that Nice will remain a priority for Ratcliffe, I'm not convinced that it will be. This is the third time that he has looked to acquire another club, and given that it's Manchester United, supposedly his childhood club, it seems difficult to me that Nice would really remain that important should they manage to get in at Old Trafford.
I think given the financial needs of Manchester United, especially to get that deal over the line – we're talking billions here -, let's face it, Nice haven't really been a success since he took over. It hasn't been a complete disaster but it's not been impressive. Lausanne in Switzerland, one of their other clubs, that hasn't exactly been a roaring success either. So you do kind of wonder at some point if they do get United, what is the point of persevering with clubs like Nice. 
The fans won't accept Nice becoming a feeder club to Manchester United either. Of course there would probably be some players sent out on loan, that sort of thing – you've got a similar situation happening with Strasbourg and Chelsea at the moment – but these are proud clubs that count for something on the French footballing landscape. To simply think they'll be there to supplement the first teams at some of these Premier League clubs is rich, and the fans won't take that lying down. 
They want their club to be challenging for European qualification, and should Ratcliffe be successful in acquiring Manchester United, that brings up the obvious question of ownership should either of them qualify for the same UEFA competition at some point in the future. Given that that was supposedly the point of this project, it begs the question why potentially try and lead two clubs to the same goal when you're going to get asked about your ownership interests in both.
Despite what is said publicly, I do think there'll be a period of reflection regarding the Nice project should Ratcliffe get in at United but it's still a big 'if' at this moment in time so let's see how it plays out. 
It's the right time for Rabiot to try his luck in the Premier League
I think the player that Adrien Rabiot is now would be a good fit for the Premier League. Let's not forget he spent a couple of years at Manchester City's youth academy before going back to France with PSG so he's someone who knows a little about the league and the expectations, and I think he's much more ready for it now than he was then. 
Obviously he's an important figure in the French national team after the World Cup at the end of last year, and being a free agent with that kind of quality, it's natural that he would appeal to a lot of sizeable Premier League clubs. We've seen Man United be interested in him in the past but they baulked at the financial needs to get that deal done.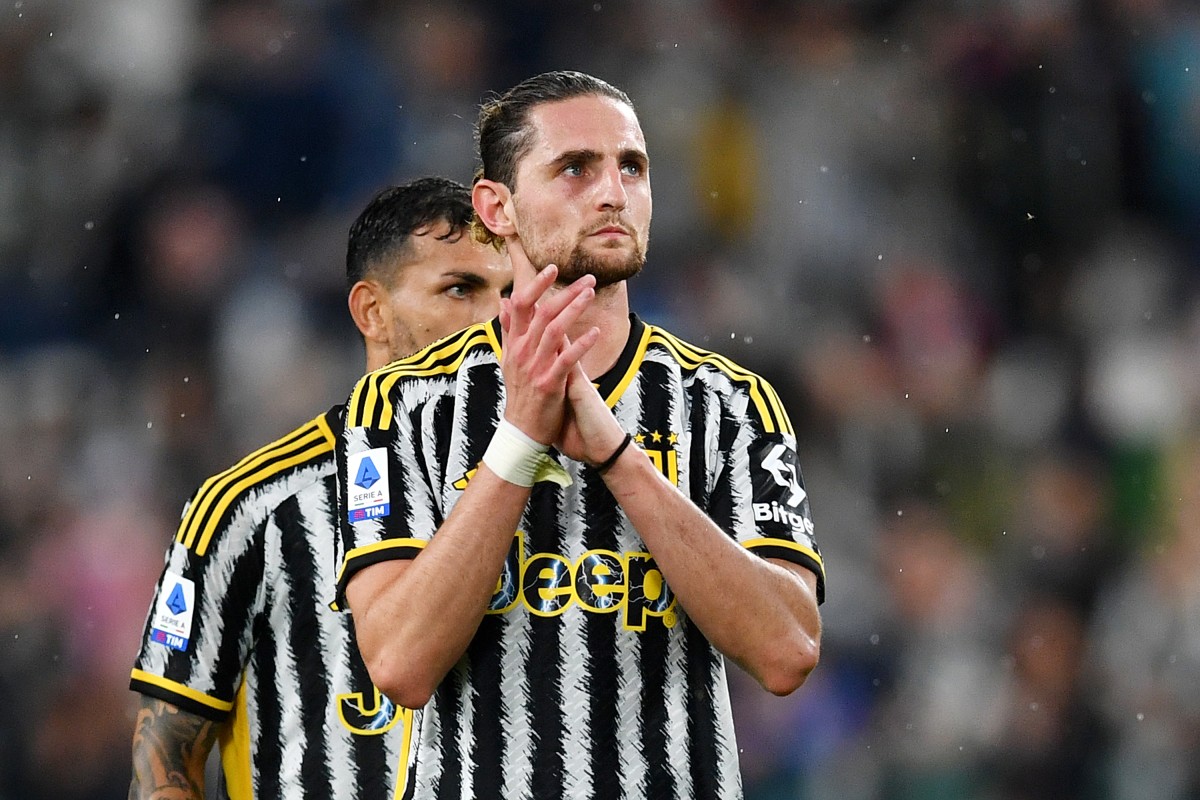 Newcastle are the new kids on the block and they've got an ambitious project, kind of similar to the PSG one that Rabiot burst into during the first couple of years of Qatari ownership. I do think in terms of his profile he'd be a good fit for the Premier League and it would surprise me if only a handful of clubs were interested in him. 
I think a lot of the Premier League sides that qualify for Europe will look at him as a potential opportunity once they're certain of the European competition that they're qualifying for next year. Definitely one to keep an eye on in terms of links with Premier League clubs.
The chances of him extending with Juve have come and gone and I think the only realistic option for him in France would probably be a return to PSG which would be problematic given the way in which he left. 
All rounder Manu Kone not ready for Man United
Kone's a bit of an all rounder and all action, but I don't think he's necessarily ready for the jump up to Manchester United and the expectations that would come with that. Equally, coming back to PSG, and being a French talent that they would have to pay quite significantly for, that would also present a number of challenges. 
I do think he's a very interesting profile and he's expecting to be on the move this summer. He's developed well so far with 'Gladbach, he's certainly on the radar in terms of a potential French national team call up in the near future, and it just seems like he needs to find the right fit in order for him to develop further and reach the next level of his game which should ultimately put him in that top band of midfield talent. 
I'm just not sure that going to a team where he's not guaranteed to be part of the starting XI – which would be the case at either PSG or United – would be the best move for him right now. Depending what happens with 'Gladbach moving forward, potentially staying on for another year might not actually be the worst for his development but it depends on that project and what they try to achieve with it.
Messi's move is a blessing for PSG, Neymar could be Saudi bound and Hakimi is likely to go to the Premier League
Messi leaving sorts PSG out in terms of their bloated wage bill, that really takes a lot of pressure off. They have Milan Skriniar already lined up and coming in on a free transfer from Inter Milan, and the player himself publicly confirmed that after the January transfer window. Despite the fact he's had an operation on his back since, that's going to be one new face coming in for PSG and has to be accommodated in terms of salary. Messi going is pretty much decided right now and there's no way back after everything that's happened over the past couple of weeks, even though there has been a thawing in relationships there. 
With Neymar, PSG have been open to letting him go for more than a year. It was the case last summer but nobody came in for him based on his form and the potential costs attached to the move. I'd also say with Neymar that him moving on looks doubtful again this summer, because until he actually plays again after his injury – let's not forget he's also undergone surgery (that I believed could've happened when he first arrived at PSG in 2017 and something that was long overdue) – and shows he's capable of getting back to something resembling his best, I think PSG are basically hoping for some sort of miracle offer from Saudi Arabia. I think most European clubs will bear in mind what they've seen from him in terms of form, the regular injuries recently and probably look at wanting some solid proof before they stump up any potential money. That's why PSG are perhaps open to letting him go out on loan with an option or obligation to buy, which wasn't the case last summer.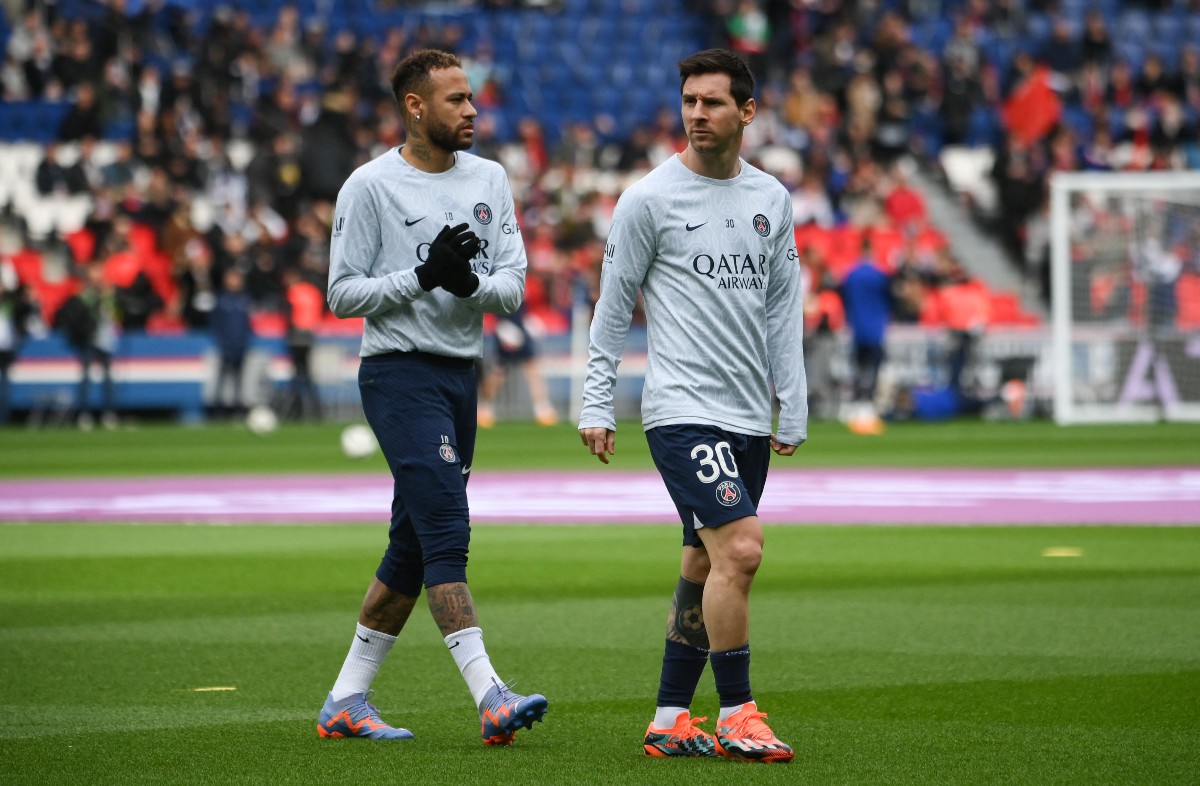 In terms of Hakimi, let's not forget that despite the fact he had a fantastic World Cup, it's been extremely problematic for him off the pitch in recent months. The rape allegations have become a touchy subject around PSG and my feeling, because he hasn't been at his absolute best since arriving at PSG even though there've been moments, don't get me wrong, is if the right offer came in PSG would at least consider it. The other thing that they have to take into account is that Hakimi is extremely close to Kylian Mbappe so whilst Mbappe stays which will be the case for next season, I find it difficult to see Hakimi going or at least I would say there are other names that PSG would be more likely to move on. Verratti for example, who the club seem to have tired of in terms of his unprofessional approach to his game. 
If I had to pick a potential destination, I'd say England is more likely considering PSG would demand quite a high fee bearing in mind what they paid for Hakimi. La Liga seems difficult in terms of the limitations with the salary cap, that kind of thing, but then again if he was to go back to Real Madrid at some point, I guess that could potentially change the situation. The chances of PSG and Real Madrid doing business, given how things were relating to the Kylian Mbappe situation a year ago, however,  means I find it doubtful that PSG would come to the table to negotiate that deal. 
I think Frankfurt would be a good fit for Hugo Ekitike especially if they move Kolo Muani on. Ekitike has been a bit of a disaster with PSG to be honest. There was an obligation to buy in his loan deal which PSG haven't been able to get out of. They did try but to no avail. Ekitike's move is being made permanent and then they'll be looking to either move him on via a loan deal or potentially selling him at a loss. There's not much hope at this moment in time that he can be salvaged to be a useable player for PSG. I think the main alleviating factor in terms of FFP would be Messi going and Sergio Ramos as well, who's also on an expiring contract. 
Premier League interest in Mikautadze is genuine

 
Georges Mikautadze's a player that has interested a number of European clubs recently, and he's obviously doing very well in terms of his stats in Ligue 2. There's no guarantee that Metz will be one of the two teams going up from Ligue 2 to Ligue 1 at the end of this season as they're vying for that second place behind Le Havre, and we'll see how it pans out in the last couple of rounds of games. 
Most of the Premier League interest in him has come from clubs that are outside of the traditional top four, but who are looking to break into that bracket of being regular European qualifiers. Given his stats (25 goals in 43 appearances) he could be an interesting alternative for some European clubs playing in the Champions League next season, especially if Metz end up staying in Ligue 2 which will keep the price fairly reasonable by their standards. 
Will Still tempted by West Ham but potential Belgian interest could scupper move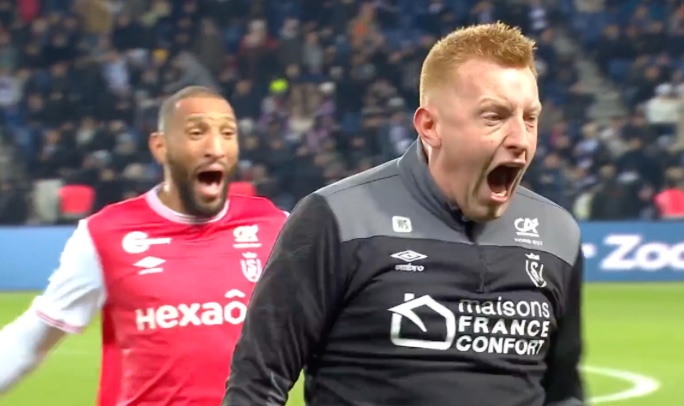 Will Still at some point in the future will be considered for a Premier League role, but I think English top-flight clubs would probably want to see a bit more experience from him before considering him for a position. The West Ham link is quite tempting as far as far as the Hammers supporter is concerned, however, he's spoken recently about his future and he expects to be with Reims heading into next season.
They're already working on their plans for what will happen over the summer, and I think the fact that Reims' form has tailed off a little bit has put them in a more realistic position than they were in a couple of weeks ago. That run of form was fantastic and put him on the map. 
It's a big couple of months for Still. He's going to complete his final coaching badge and that will end all of the stories attached to the fact that Reims have been paying fines up until he had that fixed date for his final exam. 
I think another season in Ligue 1 will confirm whether or not Still is one of those profiles that Premier League clubs are looking at. Should Reims start next season in similar form to what we've seen from them over the last couple of months, then he could be a target for a Premier League club that might not have made the best start to the season. Perhaps around the December/January mark. 
When people talk about him they tend to overlook the fact that he's as much Belgian as he is English and I think some of the top Jupiler Pro League Belgian clubs, especially as they're more competitive in Europe now, could be a potential destination for him too.