In his exclusive column for CaughtOffside, former Liverpool attacker Stan Collymore discusses some of football's biggest talking points, including why Alejandro Garnacho should start next month's FA Cup final against Man City, Kieran Tierney's next club and which manager gets his vote for this year's best, plus much more.
——————————————————————————-
Man United's squad must try and protect Sir Alex Ferguson's legacy…
I think Man United's players will be right up for the FA Cup final next month and not just because they might be the ones tasked with stopping their rivals from winning the treble, but also because they will want to win a cup double themselves. They must do all they can to protect Sir Alex Ferguson's and the club's legacy though. Man United is a club with such a rich history that the players they have now will want to continue those traditions. Erik Ten Hag has also not been shy in saying winning as many trophies as he can is his goal.
The game itself is also going to be really helpful to the Dutchman's plans next season. The FA Cup final will give him the best indication of which players to keep hold of next season. Anyone that shrinks or goes missing will probably not be part of the club's future, because Ten Hag needs to know who is prepared to run through brick walls for him and the club, and there is no bigger test at the moment than facing Man City, especially when there's a trophy on the line, so regardless of what happens in June's showpiece final, it will only benefit Man United in the long run.
Alejandro Garnacho has the keys to unlock Man City…
You could argue there will be two, maybe three positions, up for grabs in Man United's squad; one of which being who will start as the left-winger. You would assume that Wout Weghorst won't be trusted to lead the line, so Marcus Rashford is likely to start up top with Antony on the right-hand side, and if that is the case, it would mean either Jadon Sancho or Alejandro Garnacho starts on the left.
Personally, although I am a big fan of Sancho, I would start with Garnacho. He's young, quick and very technical so I think he'd provide the likes of Kyle Walker with a lot more to contend with. Garnacho is Man United's maverick; unlike Sancho, he is arrogant and bursting with confidence, and although an occasion as big as the FA Cup final may overwhelm some players, I see the young Argentine thriving in that kind of environment.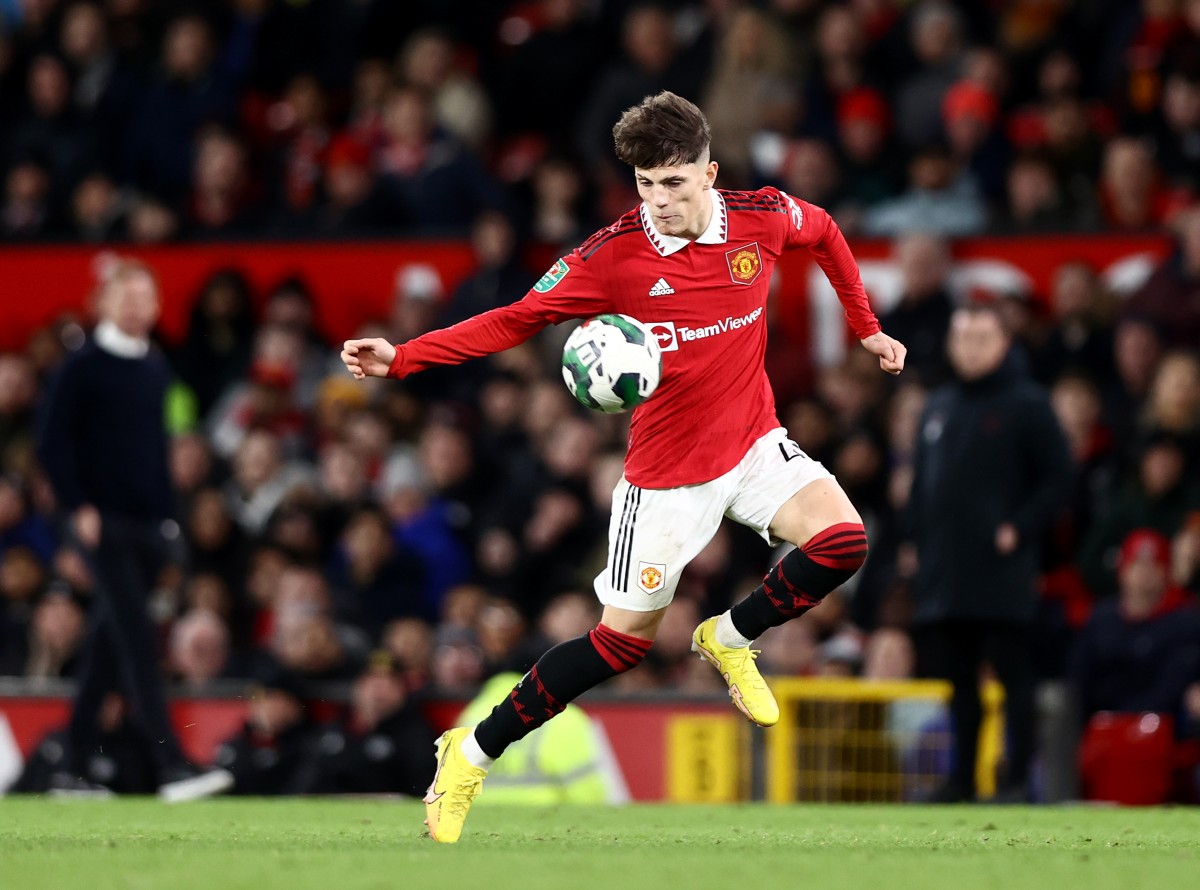 If Sancho finds himself on the bench and behind an 18-year-old breakthrough prospect next month then I would fear for his Man United future. He's still young and has the time to reach the level he was tipped to, but I certainly wouldn't be surprised if fans see him go out on loan. I am certain all the top sides in Italy and Germany would take a look at him and either bring him on a season or two loan, but if the Red Devils would prefer to sell him, they're going to have to accept a loss on him, because there is no way they're recouping anywhere near what they paid Borussia Dortmund for him two years ago. No chance.
Newcastle will be gutted but Kieran Tierney to Man City would be a no-brainer…
Another two players facing uncertain futures at their respective clubs are Arsenal's Kieran Tierney and Man City's Joao Cancelo.
After being loaned out to Bayern Munich in January, Cancelo looks unlikely to become part of Pep Guardiola's plans again, and Tierney, following the arrival of Oleksandr Zinchenko last summer, has now become Mikel Arteta's second-choice left-back, so you'd assume he wants more playing time.
If recent reports are to be believed (Football Transfers), the two clubs are flirting with the idea of exchanging both players. I would fully understand why that may be a deal that appeals to both clubs. Tierney has struggled with injuries during his career, but if he can get a handle on that he is without a doubt a top-level player, and if he went to the Etihad I think he could be to Man City what Andy Robertson is to Liverpool.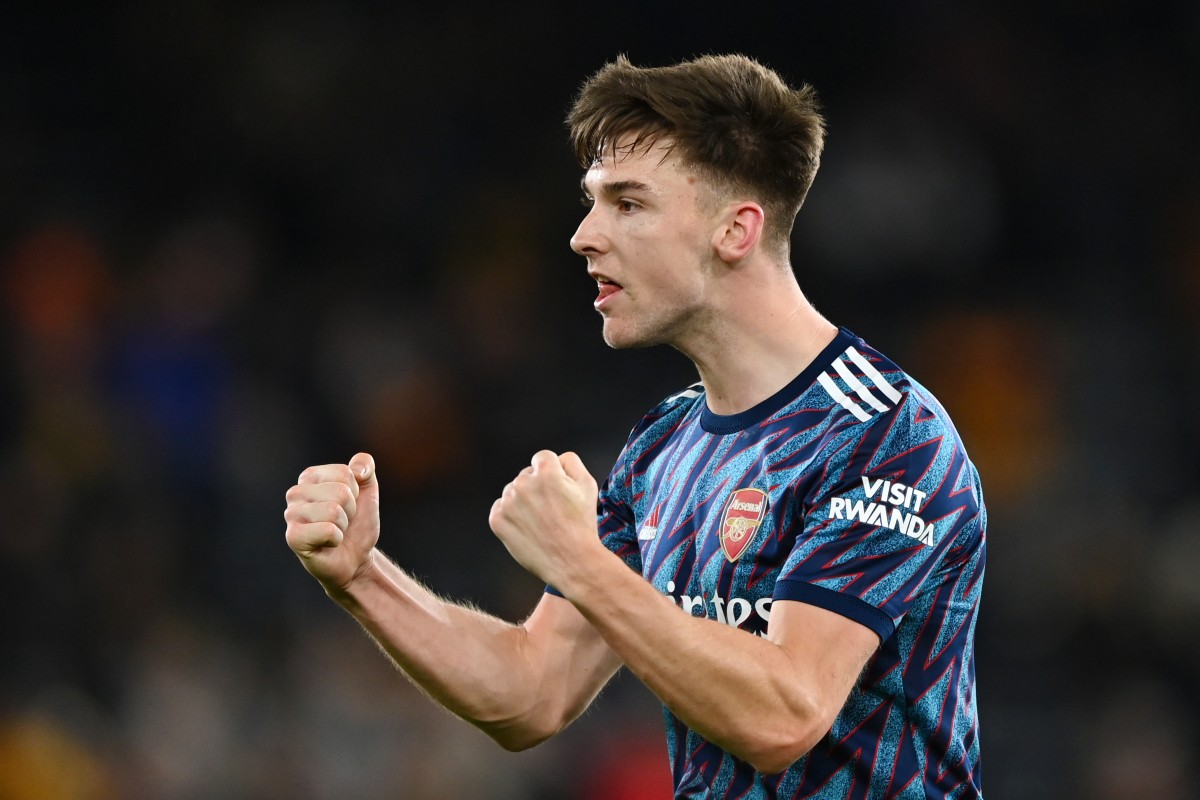 Tierney is definitely capable of being that under-the-radar type of signing that could go on to be one of the club's most reliable players. If he did end up going to Man City, it would be a big blow to Newcastle United who have been heavily linked with him for several months. The Scotsman would be great for Newcastle, he'd fit their profile perfectly but if he has the choice of them or Man City, he is likely to pick the latter, for obvious reasons.
In terms of who Eddie Howe should target if he misses out on Tierney, I think Lucas Digne would be a great alternative. Alex Moreno has come in at Aston Villa and has made himself Unai Emery's first-choice left-back so you would think Digne could be a player that moves on in the summer. He's a senior international that has represented France on 46 occasions so he has a wealth of experience. He's also played for some big clubs and isn't yet 30 years old so he could be a decent option for the Magpies to consider. Howe would certainly improve him too.
Eddie Howe, I was wrong, now come and collect your 'Manager of the Year' award…
On Howe… I have to admit, he has surpassed all expectations this season. I was certainly one of the first people to question how well he'd do, but he has done brilliantly. I wasn't 100 per cent sure how he'd make the transition from managing a team like Bournemouth to a newly taken-over Newcastle, but he's proven me wrong. He's made them so much better; they're defensively sound and they play some brilliant attacking football. The whole club has been transformed and it is largely down to him. Pound-for-pound, he's been the best in the league, and in my opinion, should be crowned the 'Manager of the Season'.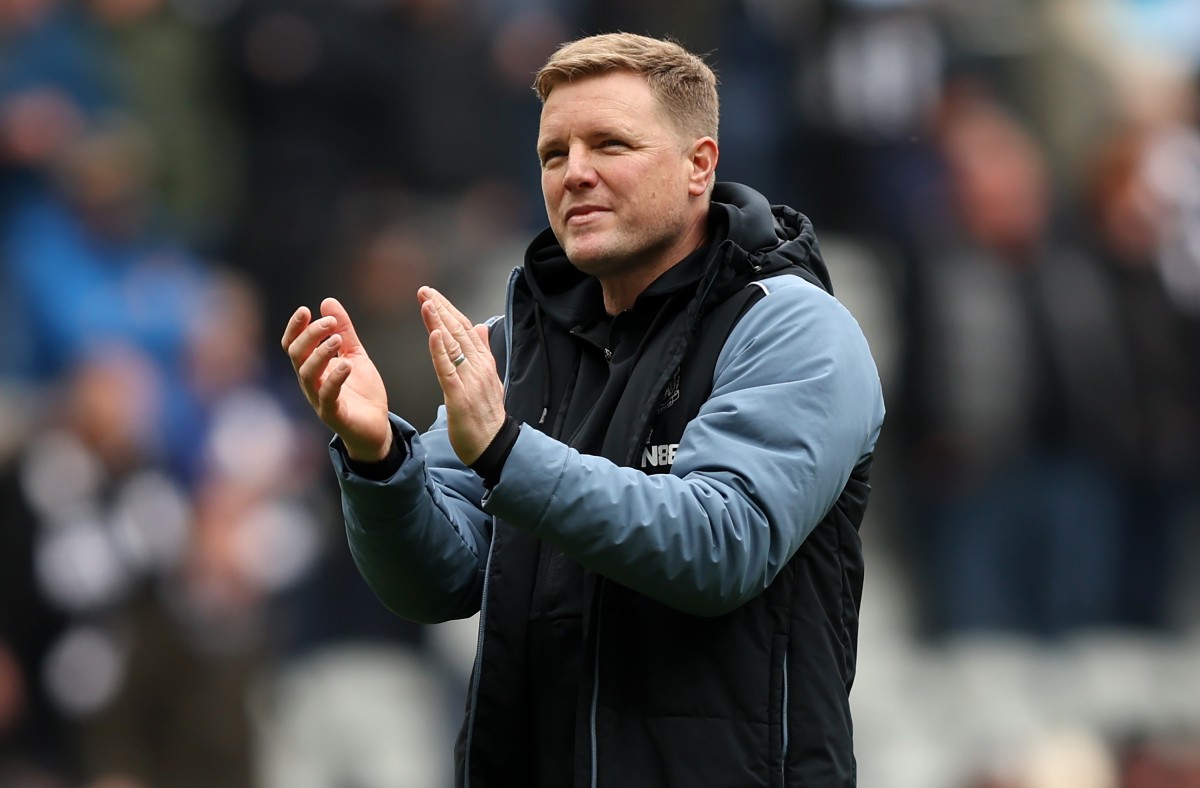 If Newcastle are going to play in the Champions League next season though, and it does look like they will, then Howe will need to bring in three or four players to add to the squad. Competing in Europe, as well as in two domestic cup competitions, and of course, the Premier League, is no easy thing. When you look at their bench at the moment, it's quite weak, so to be able to play with Europe's best mid-week and then the country's best on the weekends, you really need two teams' worth of players to rotate, so I am expecting a really busy summer for the Geordies.
Sir Jim Ratcliffe can't compete with Sheikh Jassim… And the Glazers know it!
Newcastle aren't the only club facing an important summer. Man United will also be expecting to make some big-name signings but there is huge uncertainty surrounding who the club's next owners will be.
In my opinion, although it's turned into a bit of a circus, it's quite straightforward – the Glazers know Sheikh Jassim can pay pretty much whatever he wants and Sir Jim Ratcliffe can't, so they're using Sir Jim as a way to force Jassim into upping his offer in order to get as much as they can before they sail off into the sunset, and hopefully are never heard of again.
If Man United is sold, I am sure it'll be to Qatari owners. The biggest problem could be the time in which it happens though. Ten Hag needs a resolution in place as soon as possible, because the longer this goes on, the longer its going to take his plans for next season to get into motion.