Hello and welcome to my weekly exclusive column for CaughtOffside – click here to subscribe for more from Fabrizio Romano, Christian Falk and Jonathan Johnson!
Sir Jim Ratcliffe "cautiously optimistic" over Manchester United bid
The Manchester United sale process is slowly progressing even though at the time of writing (Tuesday morning) there is no preferred bidder.
Raine Group, who are handling the sale, are now talking to both Sir Jim Ratcliffe and representatives from Sheikh Jassim's Nine Two Foundation. There are a lot of games taking place, which is normal at this stage, especially for a transaction of this magnitude.
Sir Jim Ratcliffe is "cautiously optimistic" his offer for 'control' will succeed. But as of last week, he was not informed he was the preferred bidder. It's a flexible bid that allows Joel and Avram to stay at the club but without their Class B voting power.
INEOS' talks with Raine, at least as of Monday night, can't be construed as a negotiation. INEOS were simply asked some technical questions on their final offer.
Sheikh Jassim hasn't given up. There is confusion over the Nine Two Foundation's offer and whether it is lower than anticipated because it's inclusive of pledged investment. Sources close to the group are adamant it is "competitive", though, maintaining around £0.8bn is on top of a club valuation of around £5bn.
Sheikh Jassim, via intermediaries, is expected to hold further talks this week, described by sources as in-depth. There is no guarantee his offer will be raised, but the feeling is it will need to be in order to stand a chance of succeeding.
Reports a bid has already been improved to £6bn are wide of the mark to my understanding. The official deadlines are gone and talks are more fluid now. So any bid would likely not be disclosed and be tabled in a less formal manner.
I am also told Avram Glazer being seen at Claridges, owned by Sheikh Jassim's father Hamad bin Jassim bin Jaber Al Thani (known as HBJ) is a red herring and not a clue.
The bottom line is both groups are still in the process and that perhaps suggests neither have met the Glazers desired valuation, or both suitors are necessary to drive up competitive tension. The advantage to the seller of no exclusive period to date is even with a preferred bidder (whether named or not) there is always another rival to play them off against. And let's not forget strategic or minority investors are still waiting in the wings.
So don't be surprised if we kind of skip a step. Raine have smartly ensured the due diligence has been done early in the process, and have been asking numerous questions to ensure all information is gathered, including with a view to the Premier League's Owners' and Directors' Test. That means if the Glazers do give a green light to any group things can potentially move faster. We are seemingly behind on selecting a preferred bidder but ahead in many ways on other time-consuming aspects of the process.
Five main candidates for the Spurs job, but keep an eye on Brendan Rodgers too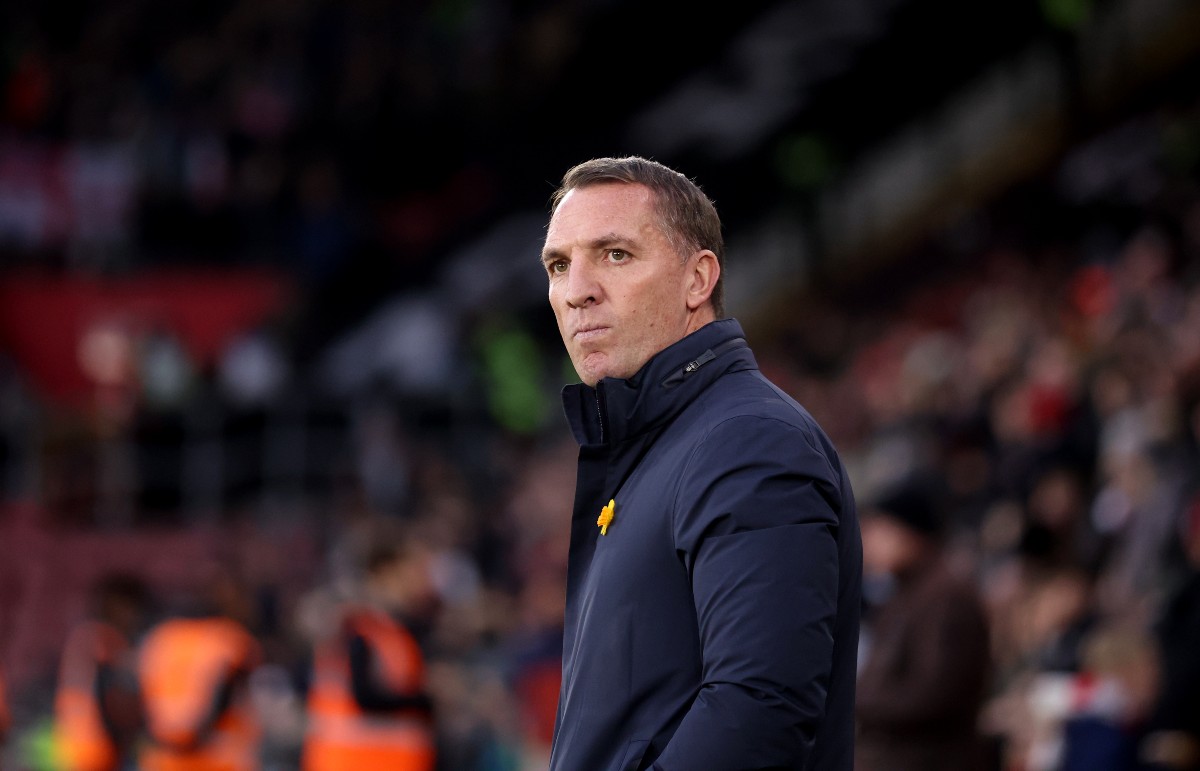 Spurs are still looking for a new manager and it's been time-consuming for Daniel Levy to find the right candidate. Spurs know just how important their next hire is, especially if they are to try and keep Harry Kane at the club beyond this summer.
Fabio Paratici was supposed to lead the process but his football ban, and subsequent lost appeal, means he's no longer at the club. That has added an extra complication.
The challenge now is that any candidate is going to ask who the next sporting director is. Plus, Paratici had different ideas to other senior members of the Spurs hierarchy, which is why Luis Enrique was in the frame in early April.
The original brief from Spurs was to get a young, long-term and dynamic hire. That's why there was so much hype about Julian Nagelsmann, although Spurs never advanced anything with the ex-Bayern boss. They also considered Vincent Kompany, but he has now signed a contract extension with Burnley.
My sense is Spurs may suddenly want a little more experience and, as importantly, a name who has a clear sense of identity. Feyenoord manager Arne Slot is one candidate who ticks a lot of boxes. The 44-year-old is attack-minded and is very much inspired by Pep Guardiola. If selected, the Spurs squad will be in for a brutal pre-season. Slot places a huge emphasis on building up stamina.
Roberto De Zerbi, Xabi Alonso, Thomas Frank and Ruben Amorim are four other names under consideration. I wouldn't be surprised if De Zerbi stays at Brighton for at least another year. That's the plan for now and Spurs know this.
I would also still keep an eye on Brendan Rodgers, who might not be a popular choice given where he left Leicester, but he's another manager who is the right kind of fit. Rodgers is extremely keen on the role but it's up to Spurs now. His time at Liverpool means he's well used to challenging for the Champions League, and he was only just denied top four finishes in back-to-back seasons on the final day with Leicester, actually losing crucial games to Spurs on the penultimate (2019/20) and final (2020/21) weekend of each campaign.
The most obvious or certainly popular choice would have been Mauricio Pochettino, who has now agreed terms with Chelsea. Levy holds an excellent professional and personal relationship with Pochettino, but in the end he was never approached. Paratici wasn't in favour and Levy in the end agreed.
Any candidate will now want to understand what they are walking into next season and that's what makes the recruitment search tricky right now.
Sergio Busquets' Barcelona exit and what it means for Lionel Messi
Sergio Busquets leaving helps clear a healthy chunk off Barcelona's wage bill. What a fantastic servant he has been bowing out with his ninth LaLiga title at the club. Saudi Arabia is now a likely destination.
People often ask me about a specific club out there. But these kinds of government-backed deals are complicated. The Saudi Pro League, led by ex-Manchester City executive Garry Cook, work on any high-profile deal along with the government. And once funding is in place they pitch a club, or series of clubs, to the player.
This means in order to grow the league players can be dispersed across many clubs. It's the same with Lionel Messi. We often hear of an Al-Hilal offer, and that is the most likely and talked about destination. But with player buy-in Messi could be pitched to Al-Nassr, to play alongside Ronaldo, or Al-Ittihad, allowing him to play in the 2023 Club World Cup if they win the league, which is looking likely.
The Saudi government has a list of around 20 players they want. Some like Busquets are gettable. Others like Luka Modric or N'Golo Kante are less so for now but that doesn't mean they won't be revisited in future years. Two other names on the list are Bobby Firmino and Sadio Mane.
Messi will decide at the end of the season on his future. The Saudi offer, worth about £320m a year, remains on the table. But Barcelona  desperately want Messi back and the feeling remains Messi would ideally like to stay in Europe.
"History backs us," Joan Laporta told TV3 after Barcelona clinched their 27th LaLiga title. "He is a Paris St-Germain player and we have to wait until the end of the season, until it is over, and then we can talk more calmly. But with all due respect to Saudi Arabia, Barca is Barca, and it is home."
Laporta has previously told me Barcelona have a "moral debt" to bring Messi back. But they can't make a formal offer until the numbers add up. LaLiga must be satisfied. As a result every Barcelona player and incoming target is a kind of moving piece. Raphinha, for example, wants to stay at the Camp Nou. His position is somewhat similar to Frenkie de Jong last summer. So it's now a case of whether Barcelona need that fee. It's the same of Ferran Torres.
Barca know some players may need to be sacrificed. It's about doing complicated maths and working out who is dispensable. Links with Newcastle and Chelsea surrounding Raphinha are understandable. But as of now Chelsea aren't in an active Raphinha pursuit and have other priority positions. There is nothing concrete to date, even though Chelsea had an offer accepted from Leeds before Raphinha moved to Barcelona last summer.
Newcastle's priority is James Maddison. Raphinha and Jack Harrison are two players they have discussed in the past. But to reiterate, Raphinha plans to stay at Barca, so we must wait and see who Barca may have to sell in order to make their summer business work. This isn't just about Messi. Even a potential free transfer like the in-form Ilkay Gundogan still needs to be well compensated and registered.
Where does Manuel Ugarte fit into Liverpool's midfield transfer plans?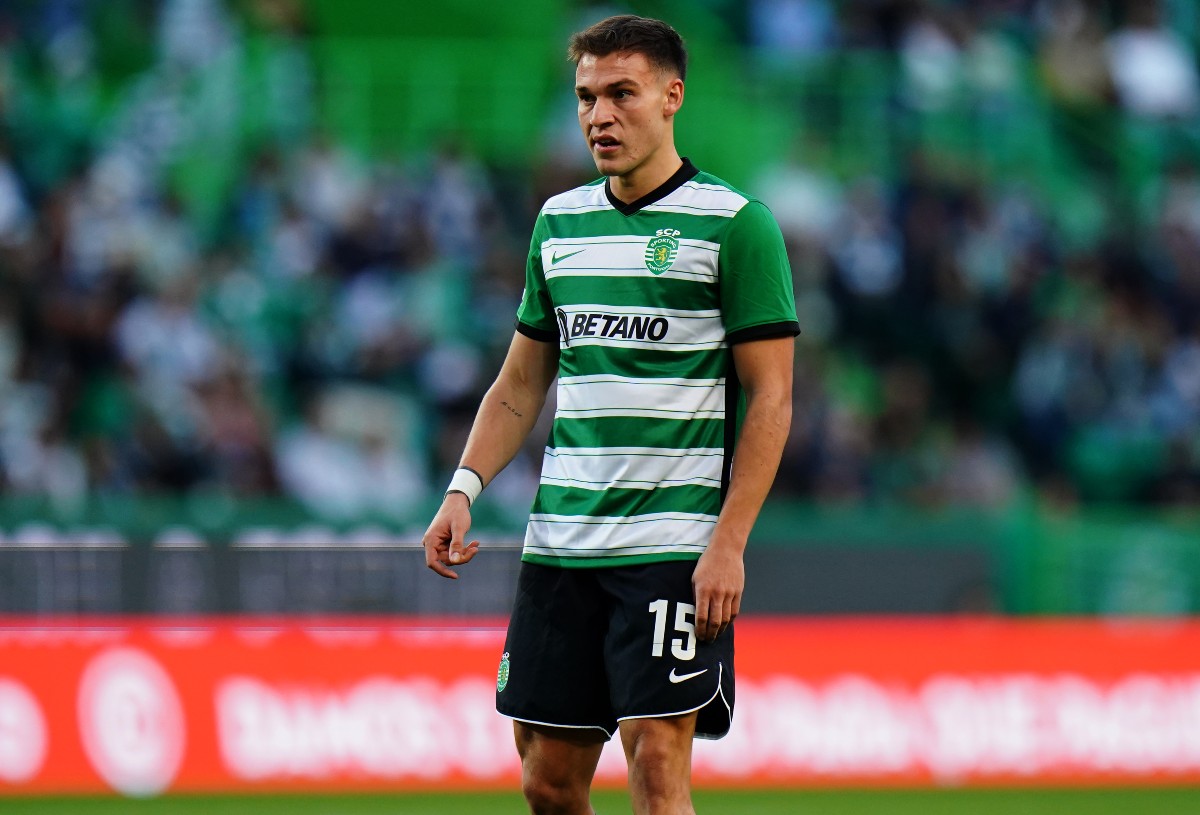 There is a lot of talk about Manuel Ugarte moving this summer after some eye-catching performances this season. The first thing to stay is Ruben Amorim wants to keep the Uruguayan midfielder. But Sporting are prepared to negotiate, so a summer move (even against the manager's wishes) is very possible. And Ugarte has a release clause of £52m.
Jorge Chiljane, one of Ugarte's representatives, did fuel Liverpool links, whilst adding there are other interested parties. And as Fabrizio Romano reports, three Premier League clubs are considering Ugarte with Jorge Mendes handling his future this summer. But my understanding is Liverpool are not one of those clubs. They have not advanced anything and the chances of Ugarte ending up at Anfield are being firmly downplayed by multiple sources close to the club.
Liverpool plan to strengthen in midfield and are instead looking at Alexis Mac Allister, and my sources tell me they feel positive after approaching the player side. As previously reported in this column, there is also a belief that Mason Mount is a possibility, with a number of clubs monitoring his situation.
Ryan Gravenberch is admired as well, and Liverpool have a historical interest there. I sense that one will depend on Thomas Tuchel. Although Gravenberch is open to a move, Bayern's current position is that they don't want to sell.