This summer is likely to be a hugely important one for Eddie Howe and his Newcastle side, as the Magpies ready themselves for an expected assault on the Champions League and Premier League.
Howe and his staff have done a remarkable job in the short space of time they've been at St. James' Park, bringing a style of play back to the club not seen since the Kevin Keegan era.
At their swashbuckling best they're brilliant to watch, and they came within a whisker of winning the first silverware for the club in decades, ultimately succumbing to Man United in the Carabao Cup final.
Whilst the squad that Howe is building has proven itself to be the equal of most of their English top-flight opponents, everyone connected with the club will understand that some strengthening needs to take place in order to remain competitive in every competition during the 2023/24 campaign.
To that end, one signing has now emerged as a priority for the club.
It was previously thought that Barcelona wide man, Raphinha, was that man, however, the Brazilian's desire to stay put has put a spoke in the works.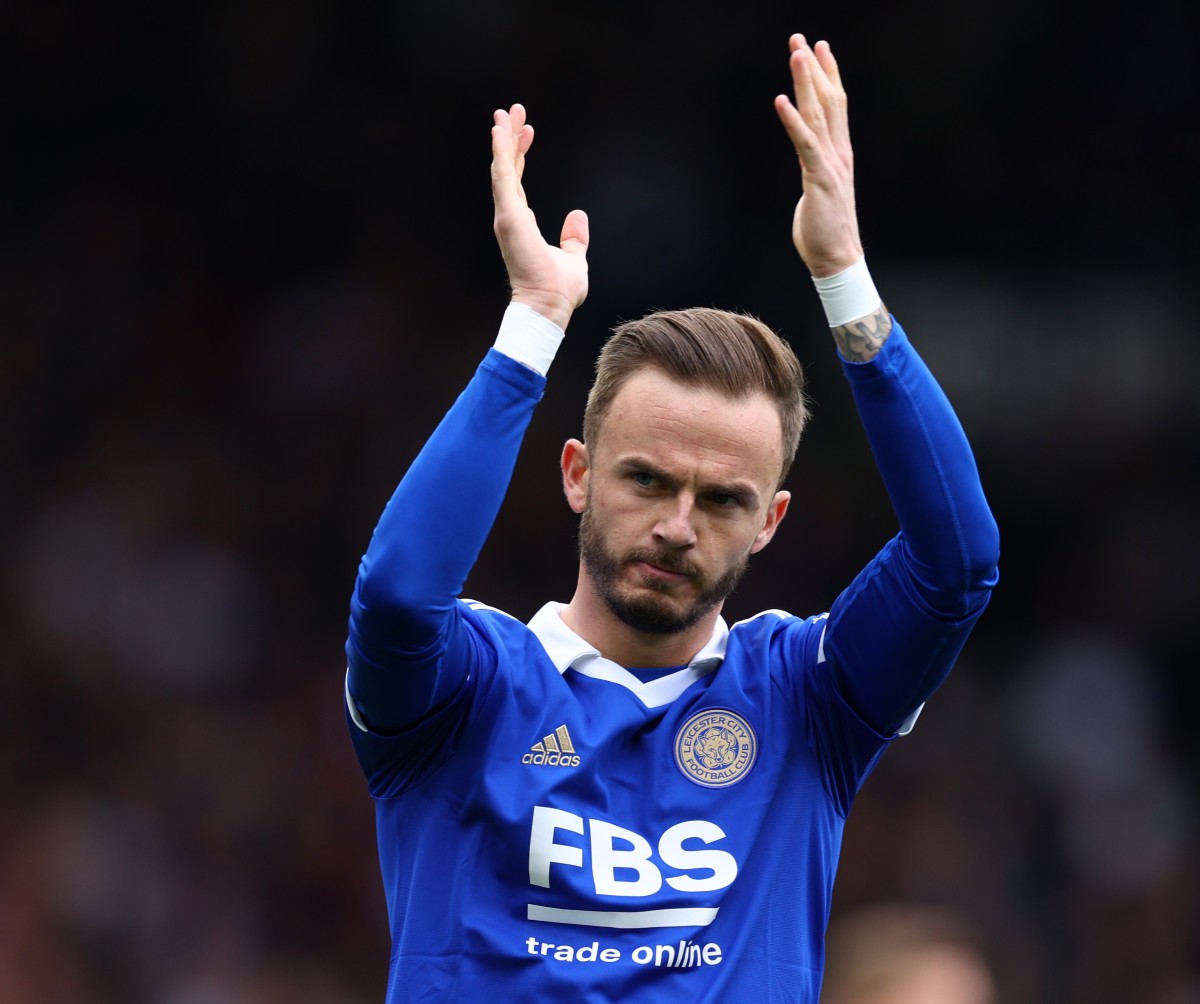 'Newcastle's priority is James Maddison,' Ben Jacobs wrote in his exclusive CaughtOffside Substack.
'Raphinha and Jack Harrison are two players they have discussed in the past. But to reiterate, Raphinha plans to stay at Barca, so we must wait and see who Barca may have to sell in order to make their summer business work.
'This isn't just about Messi. Even a potential free transfer like the in-form Ilkay Gundogan still needs to be well compensated and registered.'
The likelihood of the Magpies landing Maddison has to be strong, given that Leicester still appear favourites for relegation this season.
Even if the Foxes don't go down, the chance of playing Champions League football, or Europa League at worst, has to be a huge incentive for Maddison.
With England honours passing him by with alarming regularity, a position at the heart of Newcastle's midfield, particularly if he becomes a worthy addition, will surely resurrect any international ambitions he has.