Brandom Williams needs to sort his off-field antics out if he is to stand any chance of enjoying a good career.
That is the view of former Aston Villa and Liverpool attacker Stan Collymore, who believes the Manchester United defender is heading in the wrong direction after he was allegedly spotted inhaling laughing gas.
Pictured in the passenger seat of a Mercedes Benz, The Sun recently released a set of images allegedly showing the Englishman taking Nitrous Oxide with pals.
Although enjoying a decent loan spell with Norwich City last season, now back at United, Williams, 22, has failed to make a single Premier League appearance this campaign under Erik Ten Hag, and Collymore believes the Dutchman will be shaking his head at the defender's latest off-field antics.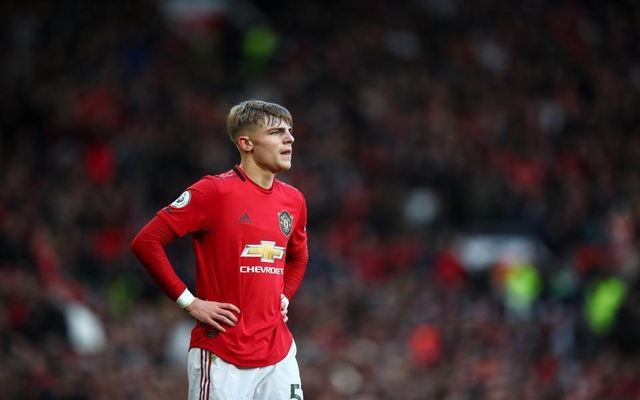 "For Brandon Williams to be allegedly pictured inhaling laughing gas is such a silly thing for him to do," Collymore said in an exclusive interview.
"Sure, it's not illegal at the moment but it doesn't mean it's alright and Ten Hag will definitely not be looking fondly at those photos.
"It's time Williams listened to those closest to him, as well as his Manchester United colleagues, and made a decision on what he wants to be – a nearly player that could have had a great career, or a top professional who spent a decade or more at the top of the game, because at the moment, being pictured out doing those sort of things while you're not even playing for your club isn't going to increase your chances of turning that around.
"You get one shot at a good career and yes, everybody makes mistakes but now is the time for Williams to stop, look at himself and say 'I've been an idiot, that was daft, it's time to be a better professional.'
It's hard to disagree with Collymore here. For a professional footballer, who is paid huge sums of money to keep their physical state in tip-top condition, to be participating in activities such as drug use goes against everything required of a top-level athlete.
If Williams is to reignite his stagnating career, he seriously needs to reconsider what he does during his time away from the pitch.