Despite having one of the best squads in world football, England struggle to see out games.
That is the view of former Aston Villa and Liverpool attacker Stan Collymore, who believes Gareth Southgate must improve how the Three Lions finish games if the country are to stand any chance of winning major silverware.
Despite winning back-to-back European Championship qualifier matches against Italy and Ukraine recently, England found themselves under pressure in the closing parts of both games, and Collymore believes a lack of intensity is to blame.
"The worrying thing for England is that the team seems to drop off in games with 20 minutes to go," Collymore said in an exclusive interview.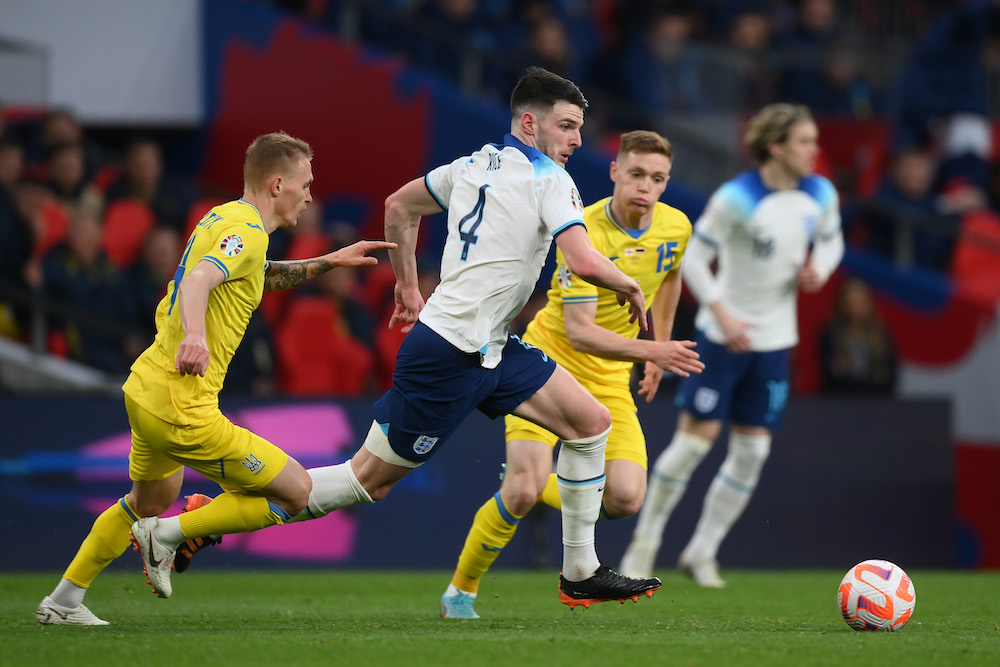 "They lose all intensity and it's that period of the game that is arguably the most important part, especially in semi-finals and finals of major tournaments. We saw how England came undone against Croatia in 2018 and it's obviously never been rectified because we are still seeing it now."
Acknowledging that Southgate may not like making a lot of substitutions, the ex-pro admitted that several changes are often required in games in order to keep the momentum in the Three Lions' favour.
"I know Gareth Southgate isn't a big fan of making loads and loads of changes but knowing how much we drop off in the second half, he hasn't got a choice but to mix things up," Collymore added.
England's next set of fixtures, also European Champions qualifiers, are scheduled to be against Malta and North Macedonia in June later this year.