In his exclusive column for CaughtOffside, former Liverpool attacker Stan Collymore discusses some of football's biggest talking points, including England's worrying second-half drop-offs, Reece James' continued injury concerns and why it's time for David De Gea to relinquish the number one jersey at Manchester United, plus much more.
———————————————————————————-
England have major flaw to fix…
The worrying thing for England is that the team seems to drop off in games with 20 minutes to go. They lose all intensity and it's that period of the game that is arguably the most important part, especially in semi-finals and finals of major tournaments. We saw how England came undone against Croatia in 2018 and it's obviously never been rectified because we are still seeing it now.
I know Gareth Southgate isn't a big fan of making loads and loads of changes but knowing how much we drop off in the second half, he hasn't got a choice but to mix things up. England are like the international version of PSG. Littered with top-quality players, some of which are arguably the best in the world in their positions, but for some reason, always seem to come up just that little bit short when it matters and I believe that's because we don't have the experience of playing high-intensity football for the duration of an entire match. PSG play against weak opposition week in and week out so when it comes to playing one of Europe's big boys in the Champions League they inevitably lose out. The same happens with England and it shouldn't because the squad is filled with Premier League and Champions League winners so Southgate really needs to get a grip of this and make sure he's demanding that the team, whichever one he puts out, play with the same level of intensity throughout the entire match.
Worrying times for Reece James…
I'm not saying he is, but in football, you soon get a reputation for being a sick note so this latest injury setback for Reece James is a big worry.
He's quite a well-built and muscular lad. I don't know if he does much strength training in the gym but being so well developed means that your muscles and joints and tendons can go quite quickly, especially as a footballer that puts that much force on certain parts of the body.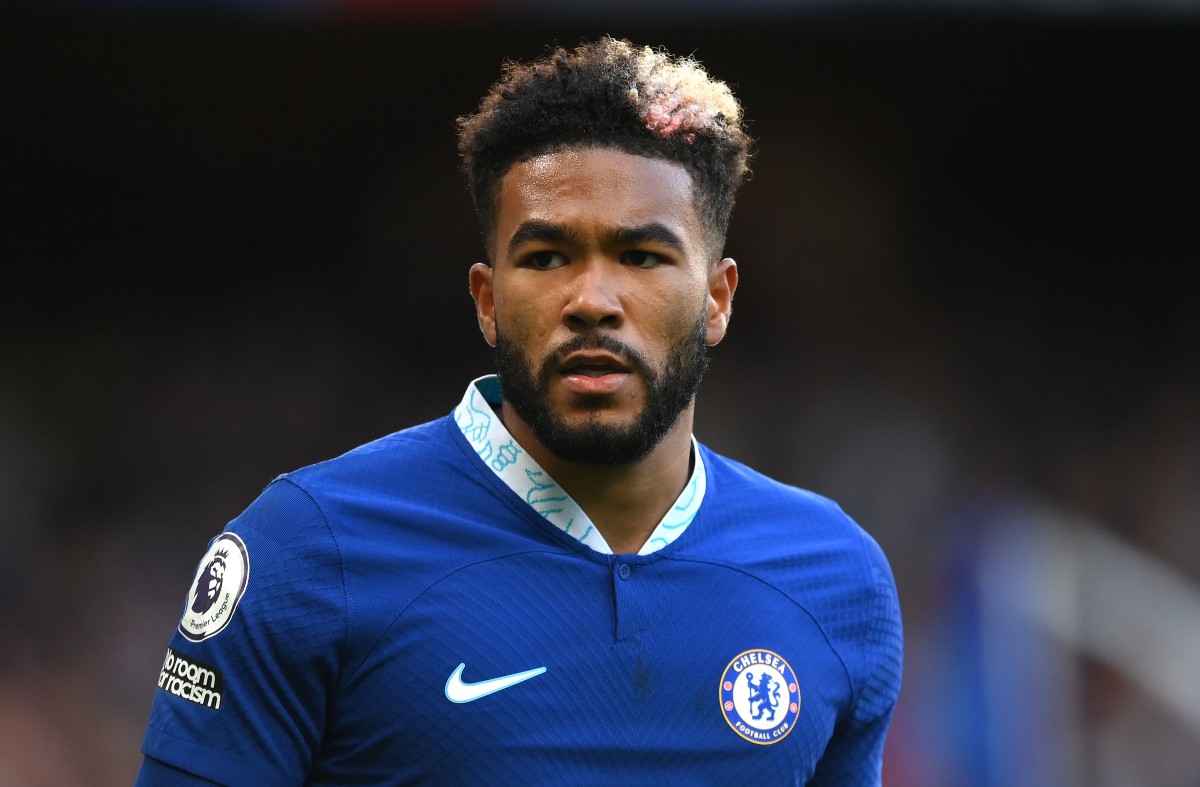 During my career, I was very lucky. I suffered a few muscle tears here and there but nothing significant really but I do know that sometimes when you pick up a slight knock and you're on your way back, you can sometimes pick up a secondary injury because you're subconsciously overcompensating on one side. I don't know if that's the case with James but either he or Chelsea needs to come out and be honest and say what the problem is, because it's all very vague and that makes me think it might be a little more serious than originally thought.
It is a big worry for him because he doesn't have time to waste. England will move on from him if he can't get and stay in top condition and I think Chelsea would as well. I know he's very well-liked at the club and the fans adore him, but with 33-year-old Cesar Azpilicueta as their only other natural right back, the Blues can't afford to wait on James' endless injuries. I'm sure Todd Boehly would go out and look for another right back to replace him if he can't get back to being fully fit and staying there over the next six to 12 months.
It isn't just a new striker Man United need in the summer…
One of the first things Manchester City and Liverpool did when they were looking to move to the next level was to invest in a new goalkeeper and I think it's time Manchester United did the same.
READ MORE: Exclusive: 'Everyone's getting the feeling' – Christian Falk drops exciting Man Utd transfer update
I like David De Gea, I think he's been phenomenal over the years for United, but his distribution lets him down and Erik Ten Hag will want a keeper who is comfortable with the ball at his feet and can play to the traditional Ajax system of playing it out and building attacks from the back. Unfortunately, De Gea isn't that type of player, so in my opinion, targeting a goalkeeper that can do the things De Gea can't is an absolute priority for United this summer.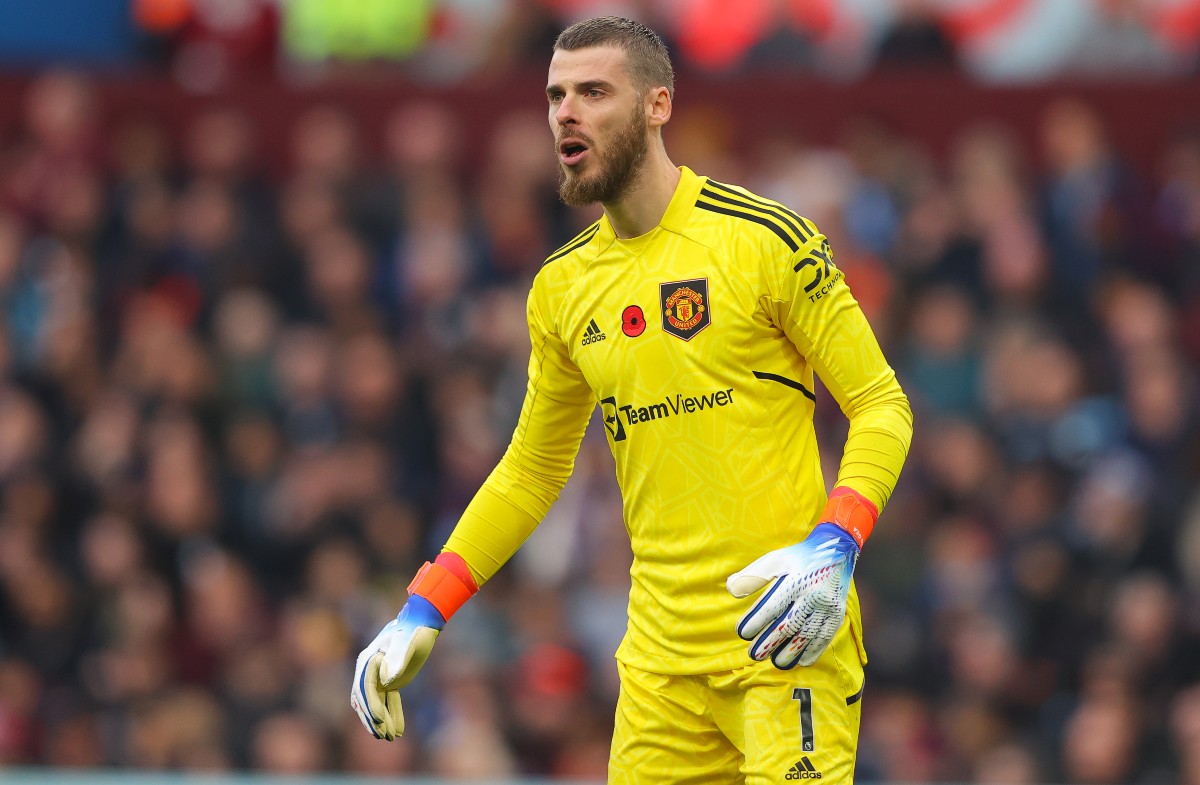 I'd like to see De Gea take up a more mentoring role next season and beyond. If he stays, which it looks like he will. I think he is a brilliant pro, who, after over a decade at the club, knows exactly what's involved in being Manchester United's number one. So the club should use his experience and know-how to help bed in their next number one.
Brandon Williams… What are you doing?
Players have to be very careful nowadays. The world wants to know what they're up to every second of the day so there aren't really any hiding places.
For Brandon Williams to be allegedly pictured inhaling laughing gas is such a silly thing for him to do. Sure, it's not illegal at the moment but it doesn't mean it's alright and Ten Hag will definitely not be looking fondly at those photos.
It's time Williams listened to those closest to him, as well as his Manchester United colleagues, and made a decision on what he wants to be – a nearly player that could have had a great career, or a top professional who spent a decade or more at the top of the game, because at the moment, being pictured out doing those sort of things while you're not even playing for your club isn't going to increase your chances of turning that around.
You get one shot at a good career and yes, everybody makes mistakes but now is the time for Williams to stop, look at himself and say 'I've been an idiot, that was daft, it's time to be a better professional'.