In his exclusive column for CaughtOffside, former Liverpool attacker Stan Collymore discusses some of football's biggest talking points, including Harry Kane's record-breaking goal for England, Bayern Munich's decision to hire Thomas Tuchel, which club should offer Julian Nagelsmann a job and Raphinha's links to Chelsea for the second time in as many transfer windows, plus much more.
————————————————————————–
Credit England and Jude Bellingham…
I thought England were excellent in the first half against Italy. They were below par in the second half but we haven't won there in nearly 70 years so last night's performance shows a real improvement in mentality and resilience. It also proves England need to play three in midfield and a flat back four and that is because that system allows Declan Rice and Kalvin Phillips to protect John Stones and Harry Maguire while Jude Bellingham acts as the engine of the side and runs box-to-box.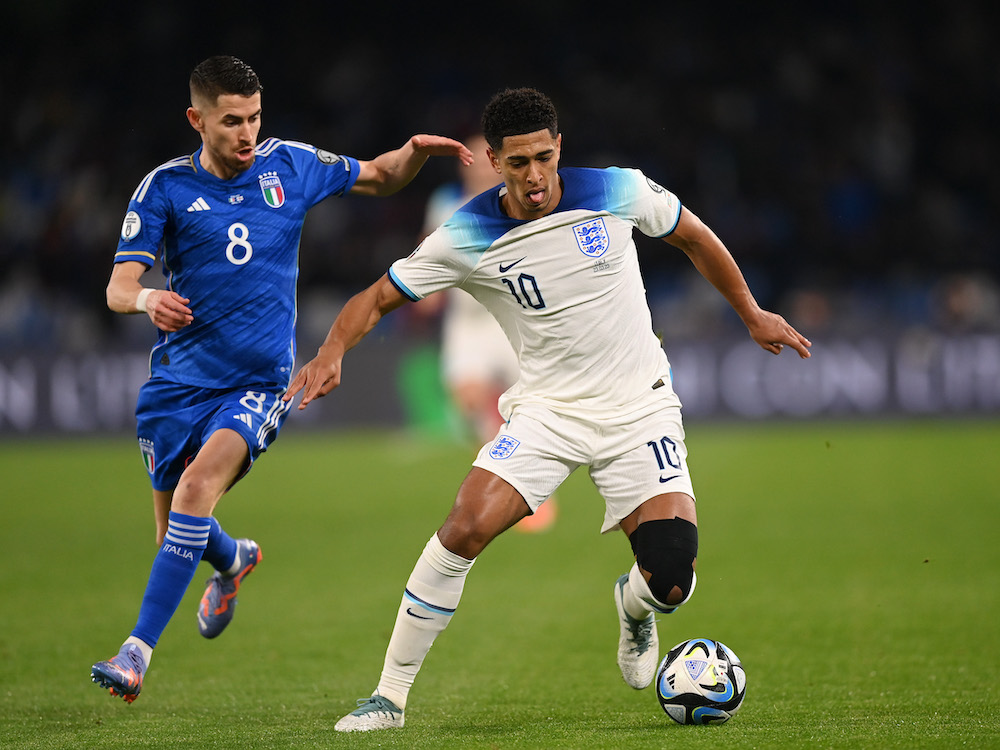 I thought Bellingham was superb in the game's first half and that bodes incredibly well for the Three Lions. Having watched so much international football over the years, it is obvious how much the top nations rely on having a good central midfielder who is capable of operating between the centre circle and the penalty box and England have exactly that in Bellingham. He is so good that he could potentially be the difference between England reaching a semi-final and a final – that's how highly I rate him.
Harry Kane could finish with 75 international goals…
Harry Kane became England's all-time top goalscorer after successfully converting a penalty against Italy during last night's 2-1 win in Naples, and what a phenomenal achievement that is.
He's 29 years old, so if he plays for England for another four years, which is totally conceivable, then he could even reach 70 or 75 international goals, and in modern football that would be truly amazing.
You would like to think that England discover a new, young forward by that time, but we're not littered with strikers in this country, so it's very possible that Kane continues to lead the nation's line for the next three or four major tournaments. Either way, I expect him to hold onto this record for a very long time.
Spurs job down to two candidates…
With Thomas Tuchel now out of the running for the Spurs job, for me, Daniel Levy has to go with either Mauricio Pochettino again or Thomas Frank. They're both the opposite of Antonio Conte and Jose Mourinho. They're progressive managers who promote positivity and that is exactly what Spurs need right now.
READ MORE: Father of Man City's Erling Haaland provides worrying injury update
I know Pochettino's assistant Jesus Perez very well and I believe the Argentine would jump at the chance to go back to London but it seems he has been holding out and waiting to see if a club like Barcelona or Real Madrid come in for him but it doesn't look like that is going to happen, so a return to Spurs now makes a lot of sense. I think he's just waiting for Levy to say to him 'I'm sorry, I messed up, I shouldn't have sacked you, come back, here is £200m, go and spend it, build a new team and go and win us a trophy!"
Strange but understandable why Bayern Munich wanted Thomas Tuchel…
It does seem like a strange time to get rid of Julian Nagelsmann but it looks like Spurs' enquiries for Thomas Tuchel have forced Bayern Munich's hand.
Bayern Munich obviously feel Tuchel is a better overall manager than Nagelsmann so have acted quickly while they had the chance.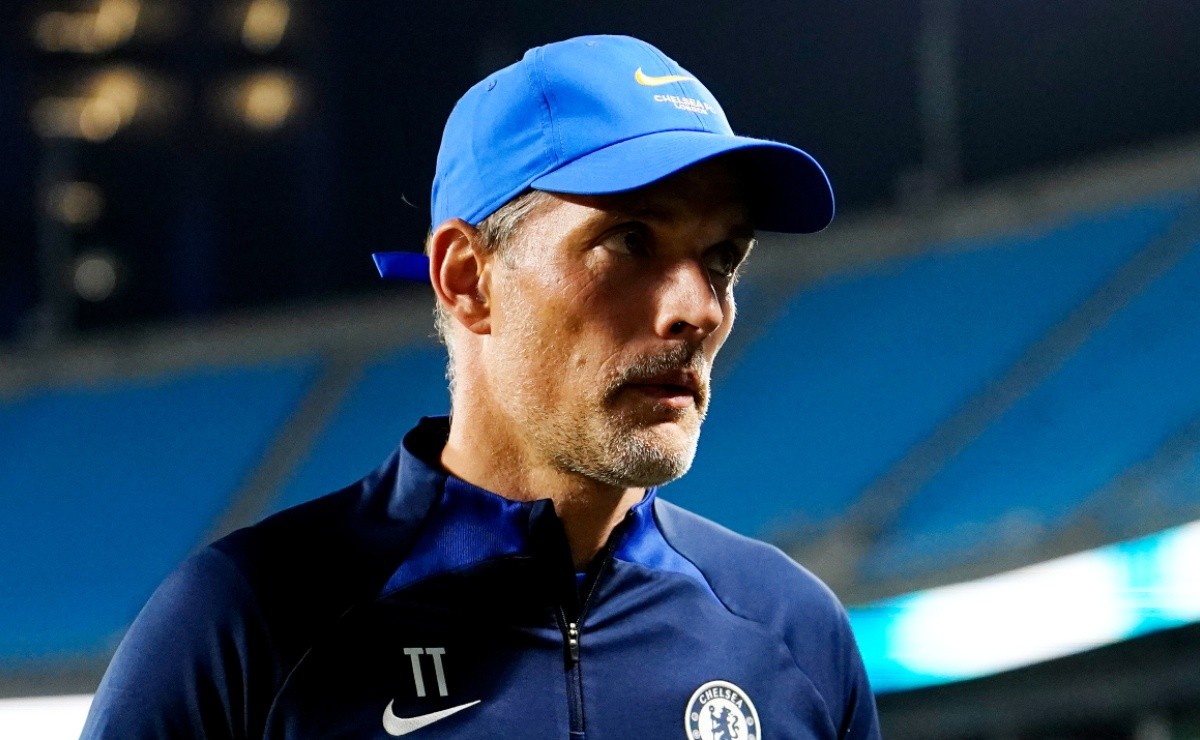 They're always going to be competitive across all competitions but the club's hierarchy must feel like Tuchel is more likely to win the Champions League than Nagelsmann is. That's not to say they wouldn't want him back in two or three seasons' time if he goes elsewhere and does well, he could go to PSG and become the first manager to win them the Champions League for example.
Julian Nagelsmann available? – Now is your chance Newcastle United…
Now Nagelsmann is set to become available, he could go to Newcastle United.
If Bayern Munich can get rid of a coach like Nagelsmann, who had the club competing for the Bundesliga title and was unbeaten in Europe, then Newcastle United can definitely part ways with Eddie Howe.
The Magpies' owners should, at the very least, put the feelers out and ask Nagelsmann if he'd like to take charge. They don't even need to tell Howe that they've made contact with him but come on, they have to at least go and find out if he'd like to come to the northeast. That is how they will improve because they're not going to get to the promised land with Howe in charge.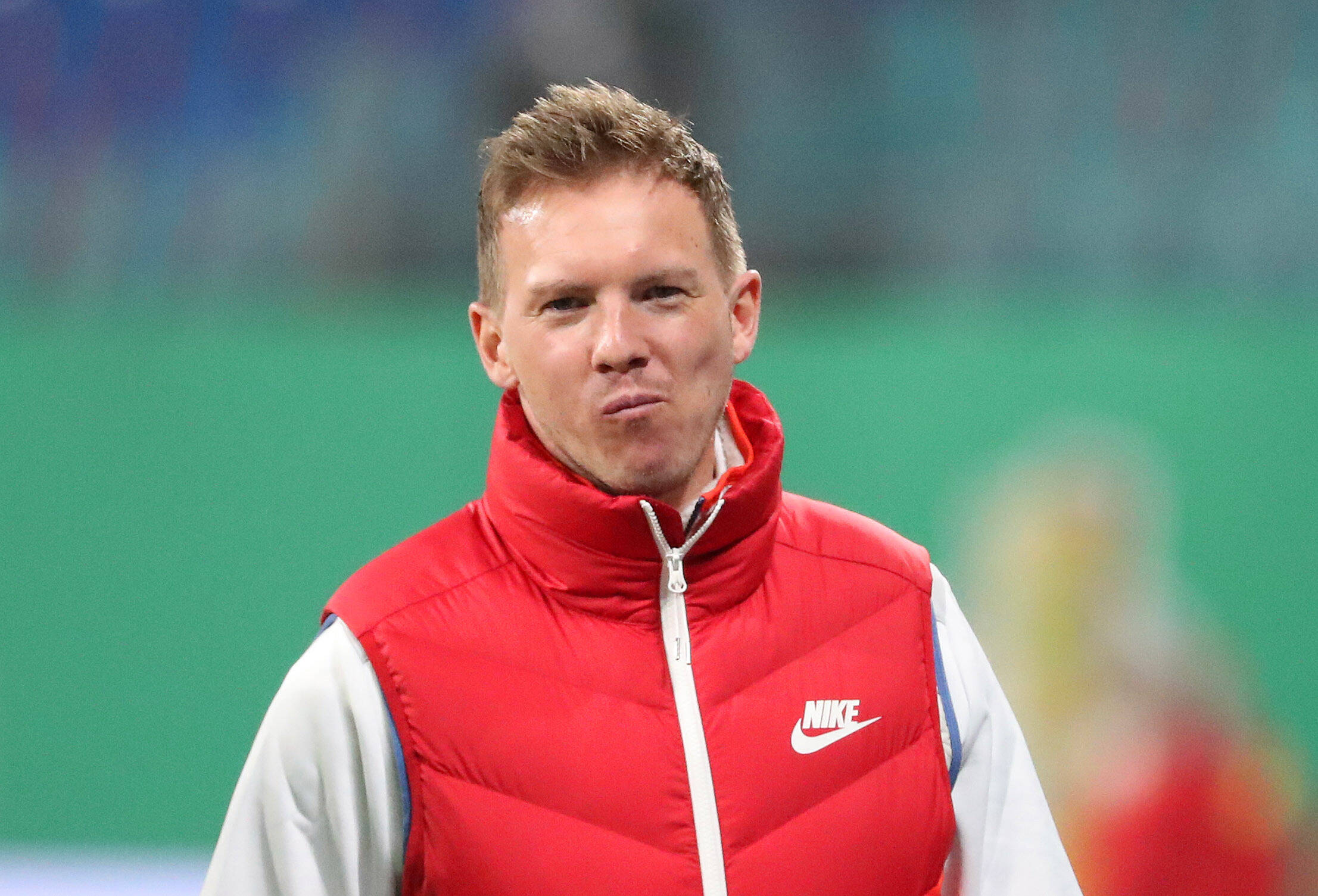 Now before you say it – I know a lot of fans will be thinking 'but that's not the way Newcastle are doing it, Stan' and that is true; it isn't how they've gone about their business, so far – but if they snapped up a manager of Nagelsmann's reputation and went on to qualify for Europe and win a trophy, then, believe me, the feeling would quickly go from 'Eddie Howe' to 'Eddie who?'
The Saudi owners are in it to win it, they won't care how the fanbase feels towards Howe, Sven Botman, Bruno Guimaraes, Alexander Isak, or any other individual. They won't care that Dan Burn is a boyhood fan. He could have 'Howay the Lads' tattooed across his arse cheeks and it won't matter to the owners. They're not here to mess around. They want to take Newcastle United to the very top and compete with the likes of Manchester City.
At the moment, they're testing the waters and seeing how far they can go without spending a ridiculous amount of money but once the excitement dies down and they decide to take the club to the next level, they will be ruthless, mark my words.
Could a tactical tweak from Graham Potter be behind Chelea's Raphinha links?
Chelsea have recently been linked with Barcelona's Raphinha (GiveMeSport) but they do have a lot of wide players so I don't necessarily think they need a player like him – he could certainly do a job for them though. I don't think he'd be a regular starter at Stamford Bridge but he could be a squad option who comes in for a run of games to help cover for injuries.
I do wonder if Graham Potter fancies Mykhailo Mudryk as a striker and sees Raheem Sterling as his preferred left-sided winger- that would explain why he may want to sign Raphinha as well.
Mohammed Salisu would be an upgrade for Aston Villa…
Unai Emery is the type of manager that won't leave a club's recruitment to others, he's very hands-on in his approach and likes to sign players he personally knows of.
Although he hasn't coached Southampton's Mohammed Salisu, who is the latest player to be linked with a move to Villa Park (Football Insider), the pair both have experience working in Spain, so I am sure he'll be very familiar with him.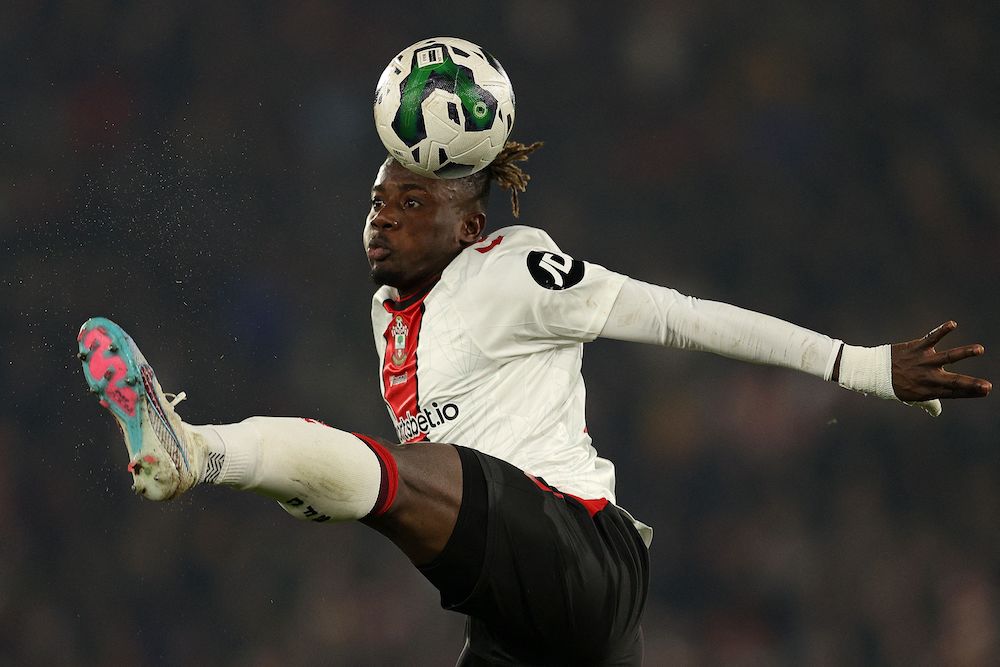 Emery's style of play is very narrow. He likes his two holding midfielders to tuck in neatly so he will want a defender who can fit that system and I think Salisu would be able to do that.
Not only that but Aston Villa definitely need defensive upgrades on what they've already got so I wouldn't be opposed to bringing in Southampton's number 22 if a deal can be agreed upon, which of course, could be a lot easier to achieve if the Saints did end up getting relegated.