It appears to be only a matter of time before Antonio Conte leaves Tottenham Hotspur, his outburst at the weekend seeming to accelerate any process, and journalist, Ben Jacobs, has looked into the options the north Londoners have and a key decision they'll need to make.
Writing exclusively for CaughtOffside, Jacobs suggested that one of the names being mentioned in dispatches probably won't be taken any further at this stage.
'My understanding has always been Thomas Tuchel is not a leading candidate. He is obviously a top coach, but not seen as quite the right fit by the senior leadership team at Spurs. And after Conte's outbursts, finding the right type of personality, not just coach, may well prove important,' he wrote.
With Tuchel out of the picture, the names of Luis Enrique and Mauricio Pochettino still stand out.
'Pochettino is extremely open to a Spurs return and retains a strong professional and personal relationship with Levy. But Levy isn't the only decision maker, even though his opinion carries huge weight. Fabio Paratici will lead on any appointment and he views Enrique as a strong candidate. Both options would be popular choices amongst the fanbase,' Jacobs said, whilst also noting the inclusion of a few other impressive managerial candidates.
'Brentford's Thomas Frank and Fulham's Marco Silva could also be considered. Roberto De Zerbi has also impressed since joining Brighton but hasn't even been there for a year,' he added.
Whomever is eventually handed the reins in north London, they'll know that they have a job on their hands.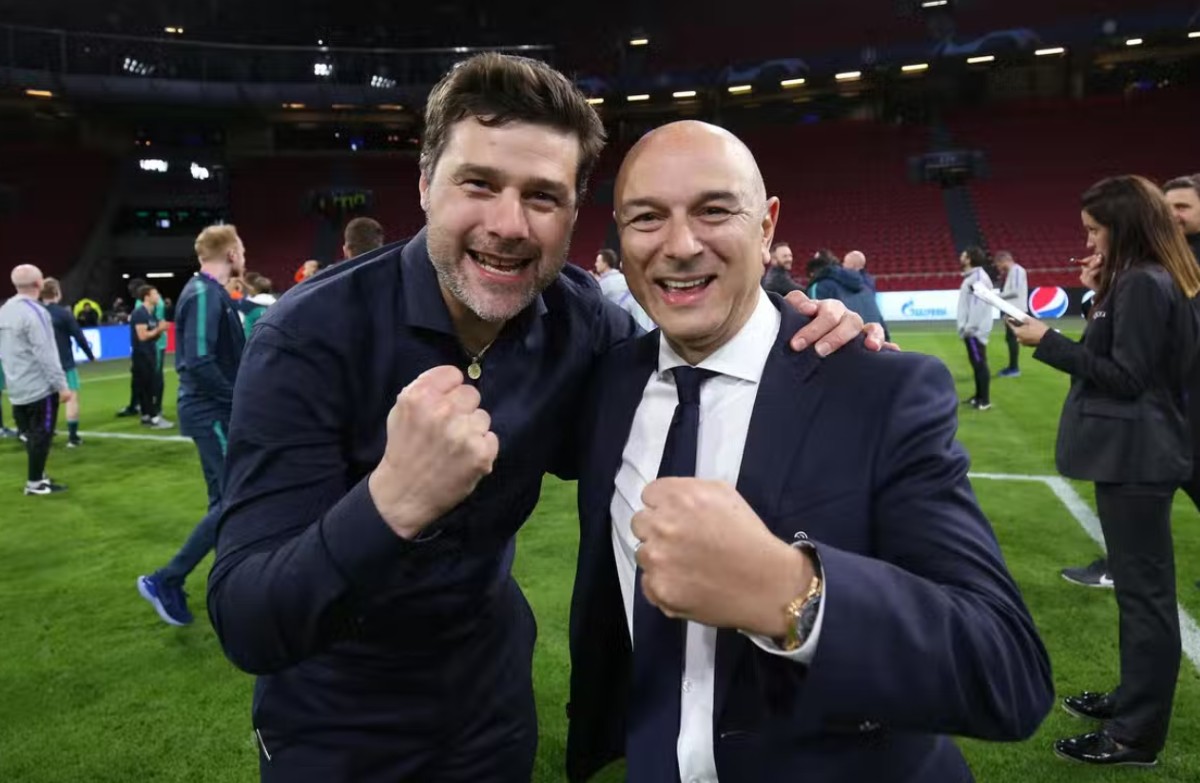 Harry Kane will surely try his upmost to leave this summer having gone another season without silverware, and the Tottenham squad, for all of their individual talent, are still not what you're term an elite Premier League outfit.
Sooner or later a name will be announced as the next in the firing line at White Hart Lane, and Jacobs has suggested that the timing of the same is key.
'First, Spurs have to resolve matters with Conte, who was always expected to leave at the end of the season. Again, at the time of writing, nothing has been officially communicated (perhaps that will change by the time you are reading this!). Thereafter, the key decision is whether an immediate appointment is made or Spurs wait until the end of the season,' he said.
As long as the supporters can accept that it'll be another rebuilding process undertaken at the club, particularly if Kane goes, then Spurs could, in time, be up there and challenging again.
Conte has certainly put the cat amongst the pigeons with his outburst, but maybe some of what he says also needs to be taken into account.