It could be quite the summer for one Celta Vigo player after Manchester United were reported to be the latest club to join the queue for his signature.
United's apparent interest in Gabri Veiga, follows that of Borussia Dortmund, Bayern Munich, Napoli, Barcelona, Real Madrid, Man City, Tottenham, Brighton, Brentford, Newcastle, Arsenal and Chelsea according to 90Min.
That's quite the roll call of teams, however, Veiga's form in La Liga for the Galician outfit has forced Europe's best clubs to sit up and take notice.
WhoScored note that the central midfielder already has eight goals and three assists in his 24  appearances (seven as sub), and that in a team that currently find themselves in 11th position in the Spanish top-flight and only five points from the bottom three.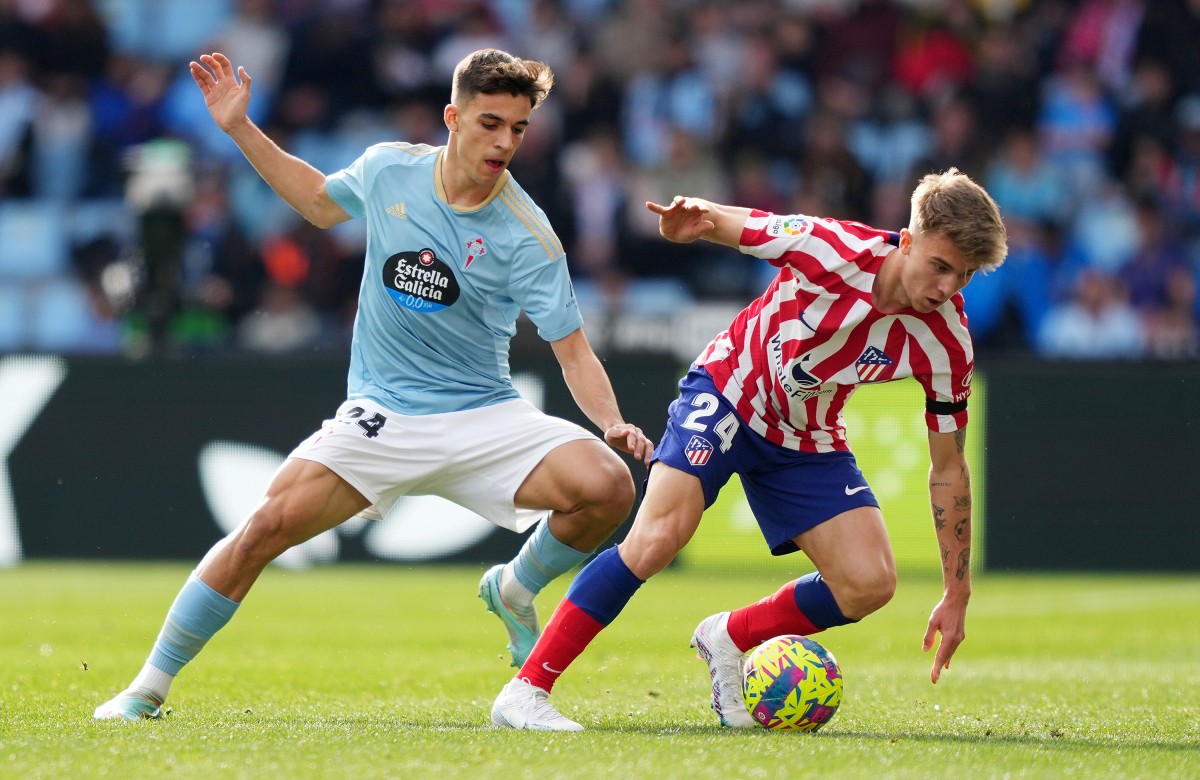 In a team as exciting and progressive as Erik ten Hag's United, those numbers would be expected to rise.
Four yellow cards and one red also hint at the tenacity which could see him make a success of a career in the more physically demanding Premier League.
90Min suggest that Veiga has a modest €40m release clause, well within the reach of the interested clubs mentioned, but this would still represent a record sale.
Unfortunately for the Galicians, they would appear powerless to rebuff any offers, and the squad will be much the poorer without one of their best players.
In this current climate, however, Celta can't look such a financial gift horse in the mouth.