Paris Saint-Germain probably can't pay the kind of money that would be required to seal the transfer of Bayer Leverkusen star and Arsenal target Moussa Diaby, according to French football expert Jonathan Johnson in his exclusive CaughtOffside column.
In a piece that will be published in full on CaughtOffside's Substack tomorrow morning, Johnson says he's not surprised to see interest from the likes of Arsenal and Newcastle United in signing Diaby, who has really impressed in his time in the Bundesliga.
The 23-year-old came up through PSG's academy earlier in his career, but his career has really taken off since moving to Leverkusen in 2019, and it could now earn him a big move this summer.
Johnson expects Diaby would likely cost around €50million, and that PSG probably won't be able to pay that kind of money to re-sign their former player, due to Financial Fair Play concerns.
This could be good news for Arsenal, Newcastle, and others, but for now it's not entirely clear where the France international will end up.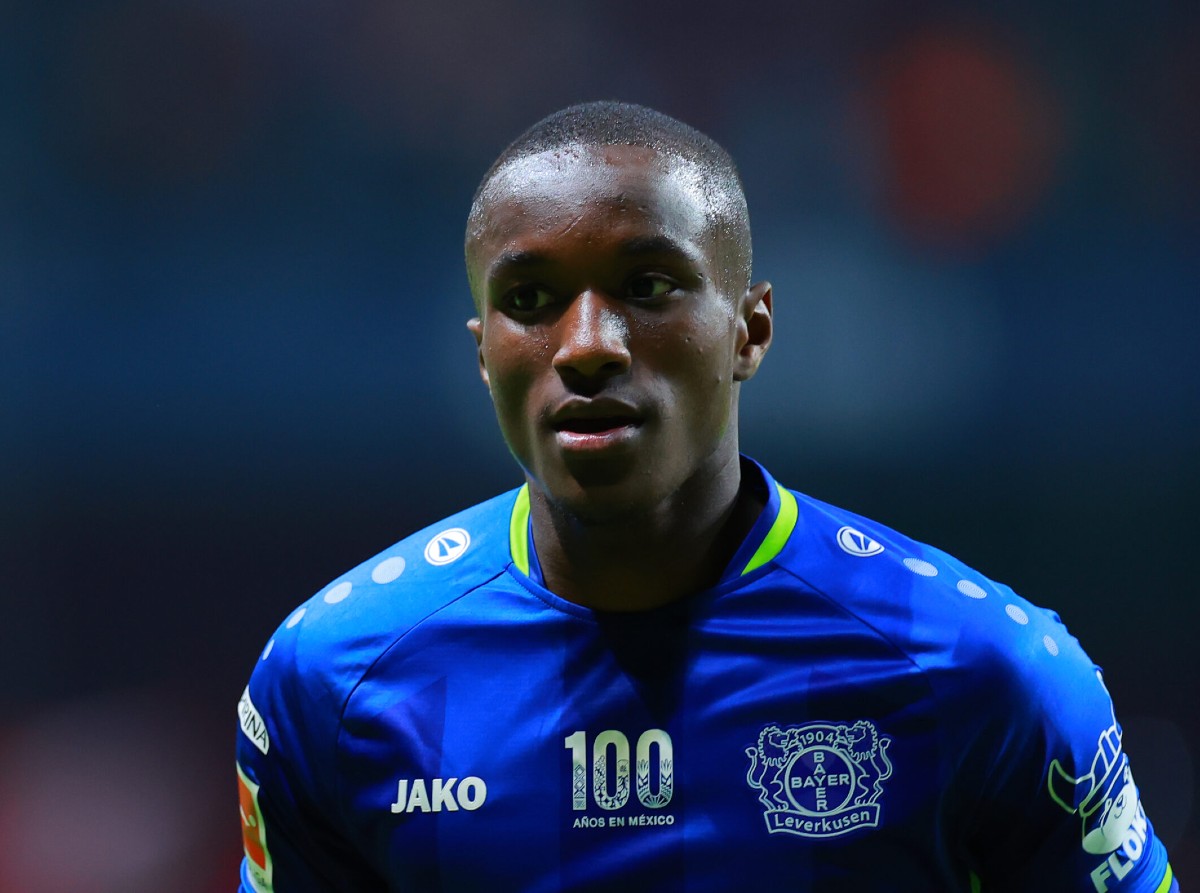 "I think Moussa Diaby's name is coming up a lot ahead of the summer because he's grown a lot since he left PSG to move to Germany with Bayer Leverkusen. We're seeing links with the likes of Arsenal and Newcastle, and PSG themselves have also been linked with an interest in re-signing him," Johnson wrote.
"I'm personally not the biggest fan of the idea of PSG bringing back players that they let go for a low amount, as that can't be considered smart business. Still, there's no doubt about it – he's a much better player than he was when he left PSG, much more developed, and it doesn't surprise me to see clubs like Arsenal and Newcastle linked with him.
"He's more than just a very speedy player, he's got a lot of versatility on that left-hand side, and I personally think he's most well suited to playing in a more attacking role, but he's also done well as a wing-back.
"He's arriving at a point in his career now where he needs to make the next step, and perhaps a Newcastle-like project would be a good fit for him in terms of where he's at right now. But I do think there'll be a number of clubs across Europe looking at him in the next few months, and a return to Ligue 1 has certainly been raised in the last few months.
"Still, with PSG's financial constraints I'm not sure they'll be able to stump up the kind of money Leverkusen would want for him. It wouldn't surprise me if he had an asking price of €50m or just over that, something in the €40-50m range.
"There might be a scope to structure the deal so that the initial fee is a bit lower, but the overall structure of the deal is still likely to come up to around the €50m mark. I can't see Leverkusen letting him go for anything less than a starting fee of around €30m."