To read more exclusive transfer news from Fabrizio Romano, Ben Jacobs, Christian Falk and Jonathan Johnson – click here to subscribe!
What next for Houssem Aouar as he laughs off Eintracht Frankfurt links?
There were a lot of clubs around Europe interested in Houssem Aouar after Lyon's run to the latter stages of the Champions League in 2019/20. I know Arsenal were linked, but my understanding is that there was more strong interest from Juventus. I can't say for sure how close he was to moving, but there was definitely interest there from Arsenal and Juve.
Of course, Lyon have a history of some top young players being linked with the Premier League, with the moves not always going through, with Nabil Fekir's failed transfer to Liverpool the most obvious example, with that deal falling through because he got injured.
Aouar continues to attract some interest, and my understanding over the last two transfer windows is that he's had one foot out of the door at Lyon without any proper opportunities arising just yet. There were one or two conversations in January because he's now close to becoming a free agent, and it's a similar situation to Moussa Dembele, because clubs are interested now that he's a free agent especially. But there wasn't necessarily a strong desire from clubs to pay Lyon a transfer fee, especially this January when he was so close to the end of his contract.
In more recent times across Europe there's been interest from Roma, and it was interesting to see his response on Twitter to the Eintracht Frankfurt links. They're a competitive team, they play regularly in Europe, and they can offer a track record with French players like Randal Kolo Muani, who would help him bed in.
But I think Aouar's response, as he seemed to laugh off the links, goes hand in hand with what I've heard about the people around the player. They're perhaps looking for a financial package that is more in line with his form from a couple of years ago, rather than his form now.
Premier League and Ligue 1 clubs could agree more loans
We know Arsenal have had plenty of success in loaning young players to Ligue 1 clubs in recent times, with names like Folarin Balogun and Nuno Tavares discussed recently in this column, while William Saliba benefited a great deal from loans with Nice and Marseille before coming back and becoming a regular starter for the Gunners this season.
Arsenal could well look to Ligue 1 again this summer, and other Premier League clubs will probably do the same. The French top flight is a good place to let young talent develop, and clubs up and down the Premier League will undoubtedly look at the progress of the likes of Balogun and Saliba and think they could do well to agree similar deals.
One shouldn't overlook the benefits of building up a rapport with a club in France – it allows players to go and accrue the necessary experience to then go and make it in the Premier League. There'll also be Ligue 1 clubs ready to take on a player who perhaps isn't seeing that much playing time, like Morgan Sanson who's on loan at Strasbourg from Aston Villa.
On Balogun, it can't be ruled out that Reims look at keeping him on for another season. It doesn't look likely at the moment, but if Reims continue their fine form and qualify for Europe then you can't completely rule it out. It's been a really successful deal for both clubs and for the player, so you can see why there'll be other teams leaning towards a similar arrangement.
Why Benoit Badiashile chose Chelsea over Premier League rivals
Benoit Badiashile has really impressed me with the way he's started at Chelsea. He's performed really well when he's played but it's not been the perfect start at Chelsea because I don't think he'll have expected not to be part of their Champions League squad, which can only contain three signings made in the middle of the season. Personally I think that might have been a bit short-sighted by Chelsea, but of course they're now into the quarter-finals so let's wait and see how Graham Potter fares in the competition. It wouldn't have been easy leaving out Joao Felix, Mykhaylo Mudryk or Enzo Fernandez either, but I do think Badiashile would have been a valuable addition to the squad.
In terms of links with other Premier League clubs like Liverpool and Manchester United, I think Chelsea's focus on recruiting some of the best young talents in Europe at the moment for a project that will be medium to long term at the very least, I think that proved very attractive to Badiashile. Chelsea are also offering famously long contracts to their players in order to make the overall transfer value a bit lower.
So I think Badiashile was won over by Chelsea and he's proven a shrewd piece of business. He still looked like he had room for improvement at Monaco, but he's progressing well and I think he's going to be an influential player for them for a long time.
It will be interesting to see how Badiashile continues next season if there is an overhaul of Chelsea's defence. The ageing Thiago Silva has just picked up an injury keeping him out for six weeks, while there have been rumours of Kalidou Koulibaly moving on, so if Chelsea continue to pursue someone like Josko Gvardiol, we could see Badiashile forming part of a younger, new-look back line next season, forming a more long-term partnership with someone closer to his age range than the likes of Silva and Koulibaly.
Premier League transfer appeals to Adrien Rabiot
Adrien Rabiot is coming towards the end of his contract with Juventus and it does seem like his time at the club is going to be coming to an end, but we'll have to see where he ends up next.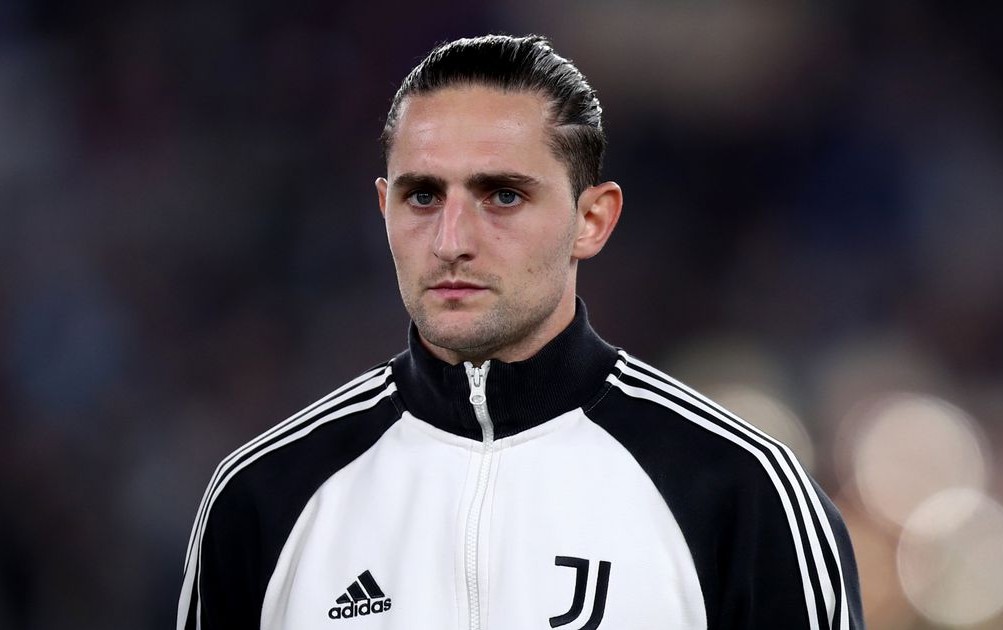 With Manchester United last summer, there was some talk that the move fell through because of his wage demands, but it's also worth remembering that United were not in the best shape at that time. I know they've just been thumped 7-0 by Liverpool now, but generally speaking they're in a better place than they were when that interest in Rabiot was first explored.
I don't think it's necessarily clear that Rabiot still fits in with what Ten Hag is trying to do now, but Rabiot on a free transfer is a lot more tempting than having to pay a transfer fee for him, so I wouldn't be surprised to see clubs revisit that. I think many people also forget that, although Rabiot burst onto the scene at senior level with PSG, he actually spent a few years in the Manchester City academy, so he does have experience of playing in England I think it's somewhere he'd like to test himself again at some point in the future.
There have been suggestions that PSG might explore bringing him back to France, but given how he left and his relationship with the club I think that's a difficult one to envisage, so I think the Premier League is definitely a potential destination for him, especially one who can offer European football. Still, he will come with some quite specific demands from his entourage – everyone knows he's famously represented by his mother, and that can turn a lot of clubs off Rabiot's talent. The talent is definitely there, though, as we saw in the World Cup with France.
Rennes' demands could put clubs off Jeremy Doku
There has been interest in Jeremy Doku down the years, with long-standing links with Liverpool and other big clubs. He first came through the ranks in Belgium and has always been highly rated whilst developing his game at Rennes.
What I would say about Doku is that although he's had moments of brilliance in his time in France, he's struggled for consistency. He's quite a difficult player to judge accurately, because there are some great moments there, and he's got really explosive pace, but then sometimes there are questions over certain aspects of his end-product.
To be honest, I think there are enough questions about his overall profile at the moment that means Premier League clubs would have to do a lot of research on him, and a lot of scouting before being sure they can work out how to get the best out of him. He'd probably command quite a significant transfer fee, and though I don't think his wages would be an issue for most Premier League clubs, I think most teams would struggle to justify spending the kind of money that would be required to bring Rennes to the table for him right now.
Unless he goes on a really terrific run of form in the weeks and months ahead, it wouldn't surprise me if we still see him at Rennes next season. Still, there is potential there so he could be one to watch in the future.