In his exclusive column for CaughtOffside, former Liverpool and Nottingham Forest star Stan Collymore discusses some of football's biggest talking points, including Liverpool's 7-0 win over Manchester United, the state of the title race, and Tammy Abraham's potential return to the Premier League.
Lessons for both Liverpool and Manchester United after shock 7-0 drubbing
Where else to start but with Liverpool's 7-0 demolition of Manchester United? This was a result no one saw coming, and I think it would end up being an important one for Erik ten Hag.
I was surprised at some of the talk before the game of Man Utd being title challengers – they might not be that far behind Manchester City and Arsenal, but I think most people would've recognised that there's still plenty of work to do. Marcus Rashford has been in the form of his life, as are several other players, but Ten Hag is still a relative rookie, at least at Premier League level, so there are still areas to learn and improve in.
I thought in the first twenty minutes United actually did quite well, but the second half was a capitulation. That'll worry Ten Hag – players losing their discipline and not sticking to the game plan, not sticking to the process, to borrow a modern football expression. In the longer term, and I'm talking about the next 18 months, I think this could end up being a healthy dose of humility. I don't think Ten Hag has been cocky and shouting from the rooftops about winning four trophies, and I don't think the majority of match-going Manchester United fans have either, they're seeing progress, and they still have silverware to play for this season, but I think this result at Anfield can put an end to the talk of a title tilt. This is where United are at – it's a healthy wake up call, and if they win another trophy, which they could, then it'll be an excellent season, but they mustn't get ahead of themselves.
For Liverpool, the lesson is much the same – don't get carried away in thinking that this is Jurgen Klopp's side on their way back and edging towards everything being as it was. The point still stands that Liverpool probably need two or three new midfielders this summer, probably a right-back as cover or competition for Trent Alexander-Arnold, and possibly a central defender as Virgil van Dijk's not getting any younger and I'm not convinced that Ibrahima Konate or Joe Gomez have the quality that they can be the next clean sheet machine for Liverpool like Van Dijk has been.
I personally believe Liverpool will get the top four now. I think the momentum at home has been significant in recent games, with key players performing better and scoring goals. This result can be an amazing shot in the arm for the rest of the season to get them in the top four, but they still need to be humble because one or two results could change things. So for both clubs it will help them achieve their games, which perhaps means another trophy for United, and for Liverpool to finish in the top four, but I don't think either of these will be threatening for the Premier League title next season unless they significantly strengthen in key areas.
Can Liverpool use this as a springboard for Real Madrid?
I think Anfield spooks a lot of players – coming down that little tunnel, as opposed to some of the grand ones you get elsewhere, it's a bit cramped, claustrophobic, you've got the 'This Is Anfield' sign and the trophy wall. Anfield is a special place. Arsene Wenger has mentioned in the last few years that an important advantage Liverpool have is Anfield, it's the most special place in Europe on a European football night – Liverpool's home record in Europe is excellent, and it's bizarre that we're talking about them going into the next leg against Real Madrid three goals behind.
Can they turn it around? Yes, they can. When you've got Mohamed Salah in this kind of form, you always have a chance. The key thing is how they start – if they score early on, then it's game on. My worry is, with the experience Real Madrid have got in the likes of Karim Benzema and Luka Modric, is that Liverpool have to throw everything at them with the hope that they don't go up and create anything at the other end. That's going to be almost impossible at the Bernabeu, if it was Anfield I'd be tempted to say yes, but since it's in Madrid it looks almost impossible.
I think Liverpool can get a result, but will they get the number of goals required? I can't see it. I've played in games like this, chasing deficits, and this squad of course will remember that special semi-final against Barcelona, but going to Madrid and doing something like that will take a superhuman effort – it will require an early goal, and Liverpool riding their luck, and I think they'll just be edged out on the night.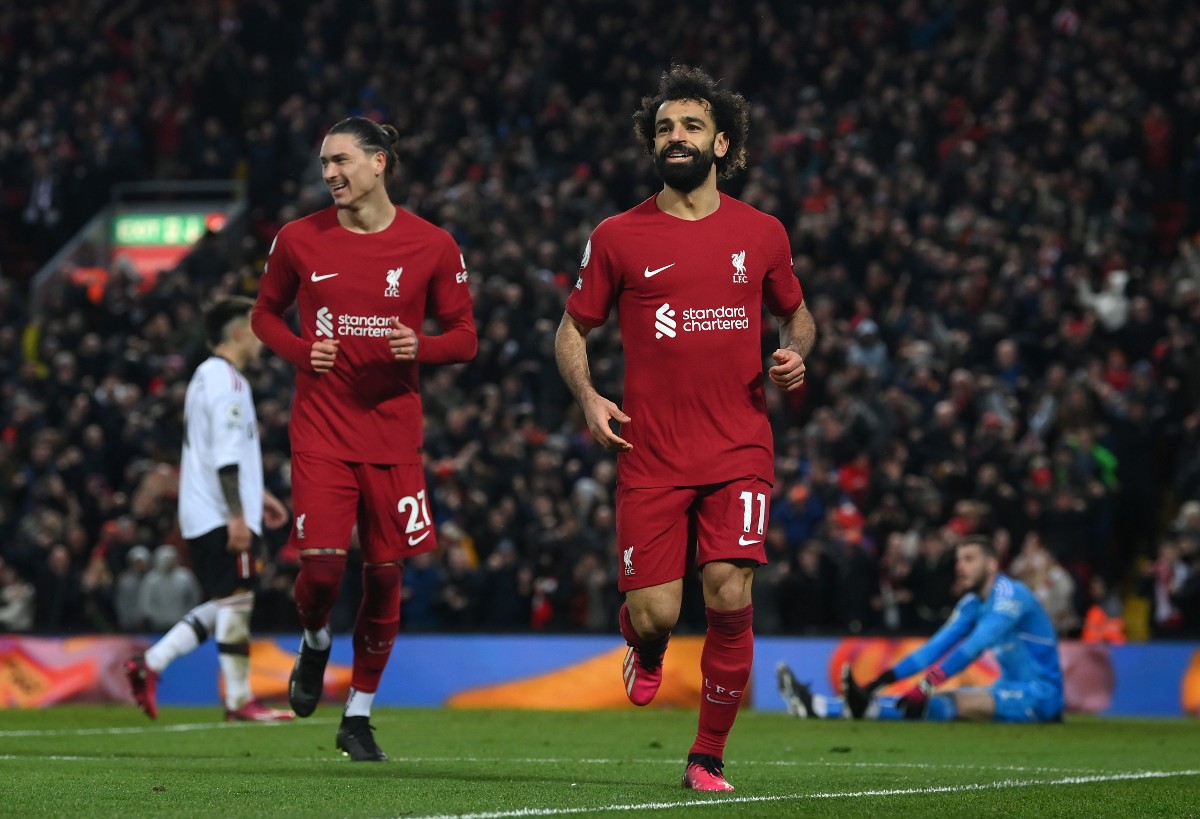 I'd love to see Arsenal win the title but that Bournemouth comeback could be a cause for concern
For me, Arsenal have had four or five different hurdles this season. First, it was to start well, then it was how would they carry on post-World Cup. Then it's juggling the cup competitions and Europe, and would this give the other clubs a chance to gnaw away at the points deficit. Then finally, there's the run-in, and for me that starts with the final eight games of the season – that's when the players will be going to bed every night dreaming about lifting the Premier League trophy, because it's so close and it can start to cause havoc with your mind. If even three or four players start getting nervous and stop performing, then I can see Manchester City overtaking them. I still think City are the favourites, and they're hosting Arsenal at the Etihad, which can cut Arsenal's lead down to two points.
I also think Arsenal have rode their luck a little bit – as much as people would like to frame this weekend as an incredible comeback, my worry is that they went 2-0 down at home against a team battling relegation, with the worst defensive record in the league. Yes, you can look at it with the glass more than half full and say they started poorly and came back, but if it's mid-table clubs hosting Arsenal or coming to the Emirates and going 2-0 up it becomes a much more difficult task. That worries me slightly, in the same way that I felt like Manchester United had been riding their luck a little bit in the games against the likes of Leicester City and West Ham. We'll see if this is Arsenal riding their luck or if it really is the case that they are the real deal and will not let go of the title, but for me we'll learn that in the last eight games.
I'm not getting carried away now, whether they're five points ahead or even if they had a bigger lead, because there are no trophies given out in March. They've got one more hurdle and if they get over it then they'll have dumbfounded everyone, and Mikel Arteta will deserve all the plaudits, including from me – I think a lot of him, but there are some things I've been unconvinced about like putting up speakers at the training ground to replicate the noise at Anfield. I think that's a sort of guff science, you can just be a good coach and get the fundamentals on tactics, fight and desire right, which he has done for the most part.
I've been quite critical of Arteta, but I'd love to see them win it because City have dominated in recent seasons. You want to see a different name on the trophy, and you like seeing young players, particularly young English players like Bukayo Saka doing well, so I think it would count a lot and I'd like to see them get over the line in those all-important last eight games, but I'm not getting too excited yet. Part of me is starting to believe, but there's just a part of me that wonders if, instead of the glass being half full with that comeback against Bournemouth, the glass is actually half empty and the two goals Bournemouth scored are pointing towards something more sinister than just a freak score-line that put them 2-0 up at the Emirates.
Chelsea win over Leeds wasn't pretty, but it buys Graham Potter time
Chelsea finally got a win, albeit an unconvincing one against Leeds, but it buys Graham Potter time, and time isn't his friend at the moment. We know there have been rumours about the Chelsea board looking at this man or that man, but that by and large the important people on the Chelsea board are determined for Potter to succeed. I hope he does, and I think there is a window there for him to secure his position – it doesn't matter how the wins come, as long as you're picking up three points it keeps the wolf from the door for another few weeks. Potter just needs to get Chelsea into an acceptable position now, I don't think they'll get into the top four, there's virtually no chance of that unless they go on a miraculous run and the teams above them collapse, but the Europa League isn't out of reach.
Chelsea fans just want some wins, and want to see some progress, so Saturday's result could be the start of that. I think Potter is a very good coach, I really admire him, and have spoken before in this column about how I bumped into him on holiday and chatted football, and I think, just as we're seeing with Eddie Howe having relative success with Newcastle, it's important for English coaching that these guys do well. We've seen how difficult it can be, with big names like Steven Gerrard and Frank Lampard not succeeding at big clubs in Aston Villa and Everton, so for Potter and Howe at two big clubs with money, I think is really important. I don't want to see another Spanish, Italian or German coach waltzing into the Premier League and taking the top jobs, I think it's important for English coaches, in the Premier League and in the divisions below, that they can see a pathway upwards and people they can look up to.
Fans obviously don't care if the manager comes from the moon, but I think from the perspective of the English football pyramid, someone like Graham Potter succeeding at Chelsea Football Club is not just a success for them, but for everyone down the English football pyramid. So that's why I think he gets that bit of luck that all coaches need and the support from his board. I genuinely wish him well.
Why it's gone so wrong for Kai Havertz at Chelsea
One problem for Potter is his attack, and particularly Kai Havertz. Big things were expected of him but he just hasn't delivered, and I think it's because he's a jack of all trades and a master of none. He's not a number 9 so he's not going to get in the box and be a ruthless finisher, he's not that great wide left or right in terms of being a creative player and notching up good assist statistics, and he's not a great number 10 when he drops off. He does lots of things quite well and he does nothing supremely well.
You look at Erling Haaland – he wasn't an in-box finisher at Borussia Dortmund, it was more about a ball over the top of in behind, going round the 'keeper and finishing, but he's perfected his skills at being in the right place at the right time to score tap-ins for Manchester City, he's become a master at it. Kai Havertz has had plenty of time to make one part of the attacking part of the pitch his own, and he hasn't. That's why Chelsea have spent big money bringing in Raheem Sterling and Mykhaylo Mudryk, they're looking for a striker. When you look at Havertz, you wonder what is it that he does especially well, and the answer for me is nothing. That's why in a club like Chelsea, where they can buy pretty much any one they like, if you're a utility player who can come on and do little bits and bobs here and there, that's what you'll end up being.
If Havertz is surplus to requirements this summer, and he may well be, then he needs to define what kind of player he is wherever he goes next. He needs to say "I'm a striker" or "I play on the left, I go past players and get it in the box" or "I drop deep, I create chances, I play off somebody." Roberto Firmino scored a lot of goals for Liverpool, but his main skill was that he started the press, held it up, and he did those two things really well. You never thought he's going to get 35 goals a season, that's Mohamed Salah or Sadio Mane. With Havertz, he needs to find that kind of identity, and at this stage of his career he just hasn't got it yet.
Tammy Abraham isn't Chelsea or Man Utd material but there aren't many great number 9s to choose from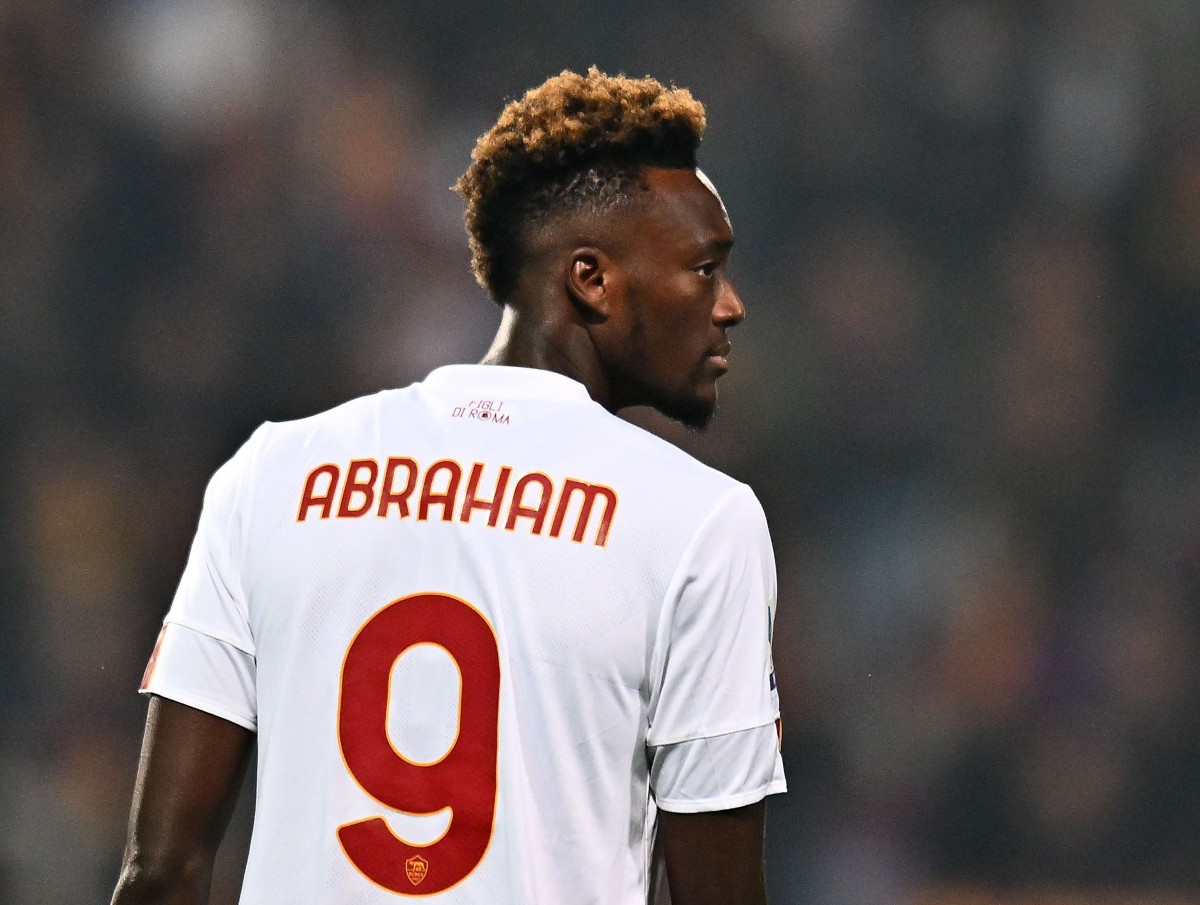 There's been talk of Tammy Abraham coming back to the Premier League, either with Chelsea or Manchester United. I can't really see that move back to Chelsea happening, I don't see him as someone good enough to score 20 goals a season in the Premier League. But you look at Erik ten Hag bringing in Wout Weghorst and it's clear he wants a physical presence as his number 9.
Still, there's such a dearth of great number 9s at the moment. There's obviously Erling Haaland, who's exceptional, and there's Harry Kane or Robert Lewandowski who are either at their peak or passing it. There just aren't that many specialist number 9s, and that's because for the last 15 years we've had converted wingers like Mane and Salah who take on that job and who have great scoring numbers, so why's there a need to develop number 9s? Even someone like Chris Wood, playing for Nottingham Forest yesterday, barely held the ball up as you'd expect a traditional number 9 to do. He barely won a flick-on, a centre-forward's modus operandi. You'd barely know that Forest had signed Chris Wood as a big number 9, because he doesn't do anything that a number 9 does.
Abraham falls into that category – he's big and he's strong, but his season at Roma probably doesn't warrant a move to one of the world's biggest clubs. I can see why there'd be interest and he could be someone who'd improve, but when players like Weghorst and Abraham are being actively pursued or sought after by a club like Manchester United, you wonder what's gone wrong with the centre-forward's conveyer belt around Europe. Not for me.