To get Jonathan Johnson's exclusive CaughtOffside column ad-free and straight to your inbox, CLICK HERE TO SUBSCRIBE!
Could Mohamed Salah really be a target for PSG?
Despite rumours to the contrary, I don't think Mohamed Salah going to PSG this summer is doable. The issue PSG have is that would have to sacrifice a big name to fund the deal, and I think we can rule Kylian Mbappe out of that equation – he is PSG's undoubted star man. As revealed previously, I think PSG would consider letting Neymar move on if the right offer came in, but at this moment in time, given the mix of disappointing form post-World Cup and behavioural concerns, I'm not sure that's likely. There's obviously the issue of Lionel Messi's contract, and they've got Milan Skriniar coming in in the summer, so to add another high earner like Salah, plus the potential transfer fee which would have to be paid to Liverpool, would probably be impossible for PSG.
Of course, the speculation has arisen following Salah being spotted having a meeting with Nasser Al-Khelaifi, but there could be a number of reasons for that meeting. Let's not forget that PSG's Qatari owners were looking at potential minority stakes in Premier League clubs not that long ago. We know there's a situation relating to Qatar and Manchester United being on the market at the moment, as well as the fact that there was some interest in a minority stake in Tottenham Hotspur not so long ago, which the club deny. At the end of the day, Al-Khelaifi is a businessman, so as well as his role with PSG he's working on a number of different projects, so I wouldn't necessarily say that this meeting points towards PSG interest in signing Salah.
The other thing to say about PSG as well, when it comes to potential transfer dealings, is that they're being overseen by Luis Campos. And he was really brought in to help PSG identify talents who are yet to fully explode on the world football scene, so I think it's more likely he'll be looking at someone who is currently at a slightly lower level than Salah, but with the potential to get to where Salah is now.
What can Chelsea fans expect from Malo Gusto?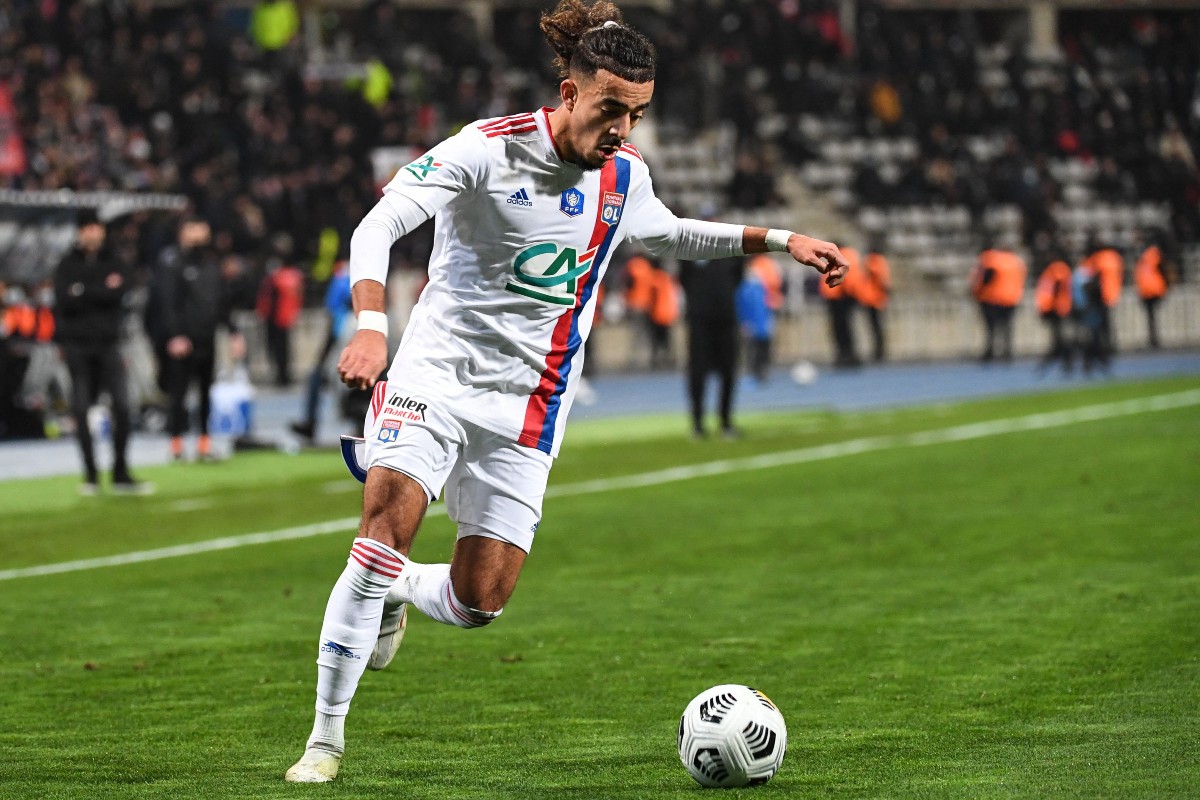 Malo Gusto is a good signing for Chelsea, but whether he can establish himself as their automatic first choice will I think depend on Reece James' fitness and form over the next few years. Both players have had injury problems, and actually Gusto is back with Chelsea at the moment due to an injury he picked up after being loaned back to Lyon.
I definitely think Gusto has the potential to compete with James for that starting position, and it's also important to note that it was a good time for Lyon to sell. He's a talented young player, and it enables them to bring in a good amount of money. Gusto was reaching that point where he had to move on, particularly if Lyon, as looks highly likely, don't qualify for Europe.
In terms of other interest in him, once it was clear Chelsea had him firmly on their radar, a few other clubs woke up, as it were, but my understanding is that they were not necessarily clubs we're seeing in the top four at the moment, but those looking to break in and be part of those established big Premier League sides. There were a few others elsewhere in Europe who were interested as well, but who just couldn't reach the kind of figures Chelsea ended up paying.
Alexandre Lacazette is back among the goals – could he have stayed at Arsenal?
Alexandre Lacazette is doing pretty well in the Ligue 1 scoring charts since leaving Arsenal to return to Lyon in the summer, but I'm not that convinced we're seeing a serious resurgence from the player, even if it's tempting for some Gunners fans to wonder if there'd have been value in keeping him around for a bit longer this season, particularly with the injury to Gabriel Jesus and the slightly inconsistent form of Eddie Nketiah.
There didn't look to be much prospect of Lacazette signing a new contract at Arsenal, I think they'd gone as far as they could together. In terms of returning to Lyon, he's in an environment he knows very well and is seen as a returning hero really, but he's not the same player he was when he left. He's older and certain sides of his game have changed, even if he still has that talisman role to play in their team. Equally, he does take penalties so his goal tally is a little deceiving in that sense, and personally I haven't really been blown away by his second spell at Lyon.
But to be honest, it's a difficult time for the club right now. I wouldn't say they're in dire straits, but they do need a major overhaul, and I think bringing back someone like Lacazette was a popular move which papered over some cracks. At the end of the day, Lyon develop some fantastic young players and then sell them on, but those top quality talents are now struggling to fulfil their true potential at Lyon because of the struggles of the team.
It's also fairly telling that Lacazette chose a return to Lyon when he could have gone elsewhere in Europe or stayed in the Premier League, where he'd potentially have more of a challenge and have to fight for his place a little more. Maybe his stock had fallen to a place where he felt he had to go back somewhere where he knew he'd be a key part of the team because of his profile, rather than having to prove himself somewhere else at a time when his ability and physical attributes are starting to decline.
Could this Arsenal loanee benefit from a positional change?
There'll certainly be Arsenal fans intrigued by how Nuno Tavares has been getting on during his loan with Marseille this season, as, like Folarin Balogun, he seems like a fine young player who's really developing in Ligue 1.
He may have missed a penalty in an embarrassing Coupe de France defeat for Marseille on Wednesday night, but generally speaking he's had a pretty good season. He's an interesting player in that many people consider him a left-back, but he's very attack-minded, has six goals this season and some of them very nice finishes as well. He reminds me a little of Layvin Kurzawa when he was coming through at Monaco, and I wonder if a conversion to a more attacking role might suit him better and help get the best out of his abilities, instead of trying to turn him into a full-back or wing-back. Freeing him from those defensive responsibilities could turn him into a really interesting player, I think.
In terms of his development, Marseille, at this moment in time, look good for European qualification and are playing good football, so there might be a case for extending that loan for another year, though we know that Arsenal, under Mikel Arteta, like to get a close look at a player after they've been out on loan. So it could be that he'll start pre-season with Arsenal, but then maybe go somewhere else. There's obviously a talented player there, but I'm not sure making him someone who has to have defensive responsibilities is the best way to get the best out of him when he's got so much to offer going forwards.
Igor Tudor's tactics with Marseille have been very direct, almost too direct at times, so it's quite different from how Arsenal play. There's a lot of emphasis on attacking and getting the ball out to the wings, and less on controlling games in the middle of the park. Naturally, that means Tavares has got a lot of attention, seen a lot of the ball, and got into a lot of good positions. Perhaps if he were to spend time in a different tactical set-up we could see a different side of his game and he could show that he's got a bit more to offer defensively, but like I said, I think Tudor always likes his teams to be on the front foot, so those defensive responsibilities are put on the backburner a little.
Moussa Dembele and years of Premier League links – the truth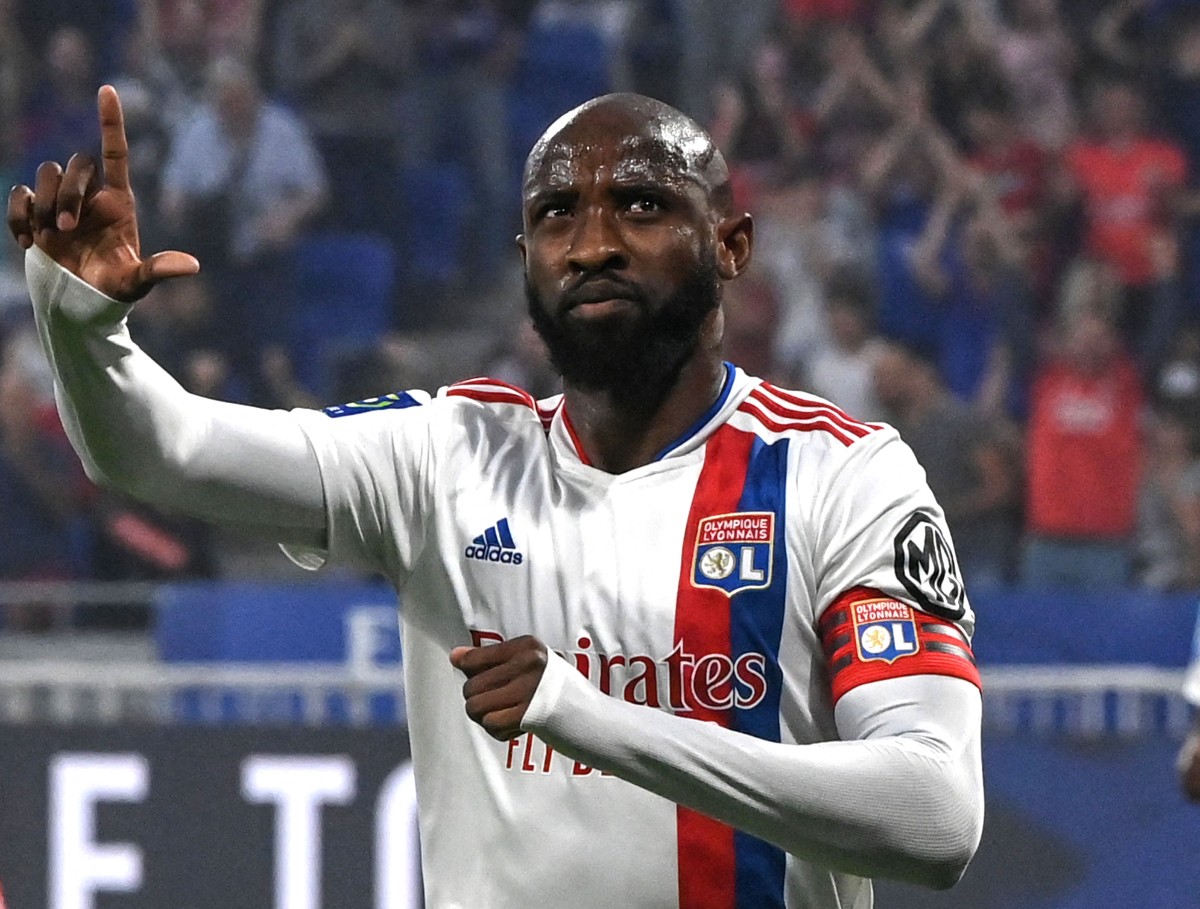 We've so often seen Moussa Dembele linked with Premier League clubs and it's never quite happened, but what does the future hold for him this summer as he nears becoming a free agent?
For all the speculation we've had down the years, I think the closest he really came to moving to England was when he ended up moving on loan to Spain with Atletico Madrid last season. There's traditionally been a lot of interest in him from English clubs because of his time in the UK with Fulham and Celtic, so that loan to Atletico was around a time when he also had an opportunity to potentially go back to the UK, but the options on the table for him at that time meant Atleti were the more attractive option.
He's now going to be a free agent and I'd expect significant interest in him, he's still only 26 so there'd be time for a club to get a good return on their investment if they got him, and I do think that a move to an English club could be the best thing for him now in terms of rediscovering his best form. It looks to me like his best moments with Lyon have come and gone, I don't think we're going to see a return to the kind of form we've seen from him in the past, so it's probably for the best for all parties now if he moves on, though it's also a shame for Lyon that they weren't able to cash in on him in January. But from his point of view, I think he knows there's been historic interest in him so he'll be confident of finding a destination this summer when his contract expires.
He was at Celtic at the same time as Brendan Rodgers, and though I can't claim to know much about how well they worked together during that spell, he certainly showed some fine form in Scotland. There'd be some logic to them reuniting, especially as Leicester also have to be a bit careful with how much they spend at the moment, so to have a free agent of his calibre could be smart business for them if they do decide to look for a player of his profile.