Arsenal legend Paul Merson has praised Mikel Arteta for giving Eddie Nketiah a break from the starting XI in the Leicester City game at the weekend.
The Gunners won 1-0 at the King Power Stadium thanks to a second half strike from Gabriel Martinelli, but Merson wasn't entirely convinced by the experiment of using Leandro Trossard up front.
The Belgium international has mostly shone out wide in his career so far, but Merson still thinks it was ultimately a smart move by Mikel Arteta to give Nketiah a bit of a breather and an opportunity to recharge after a recent loss of form.
The 23-year-old should now return to the first XI for tomorrow night's game at home to Everton, Merson said in his Sky Sports column.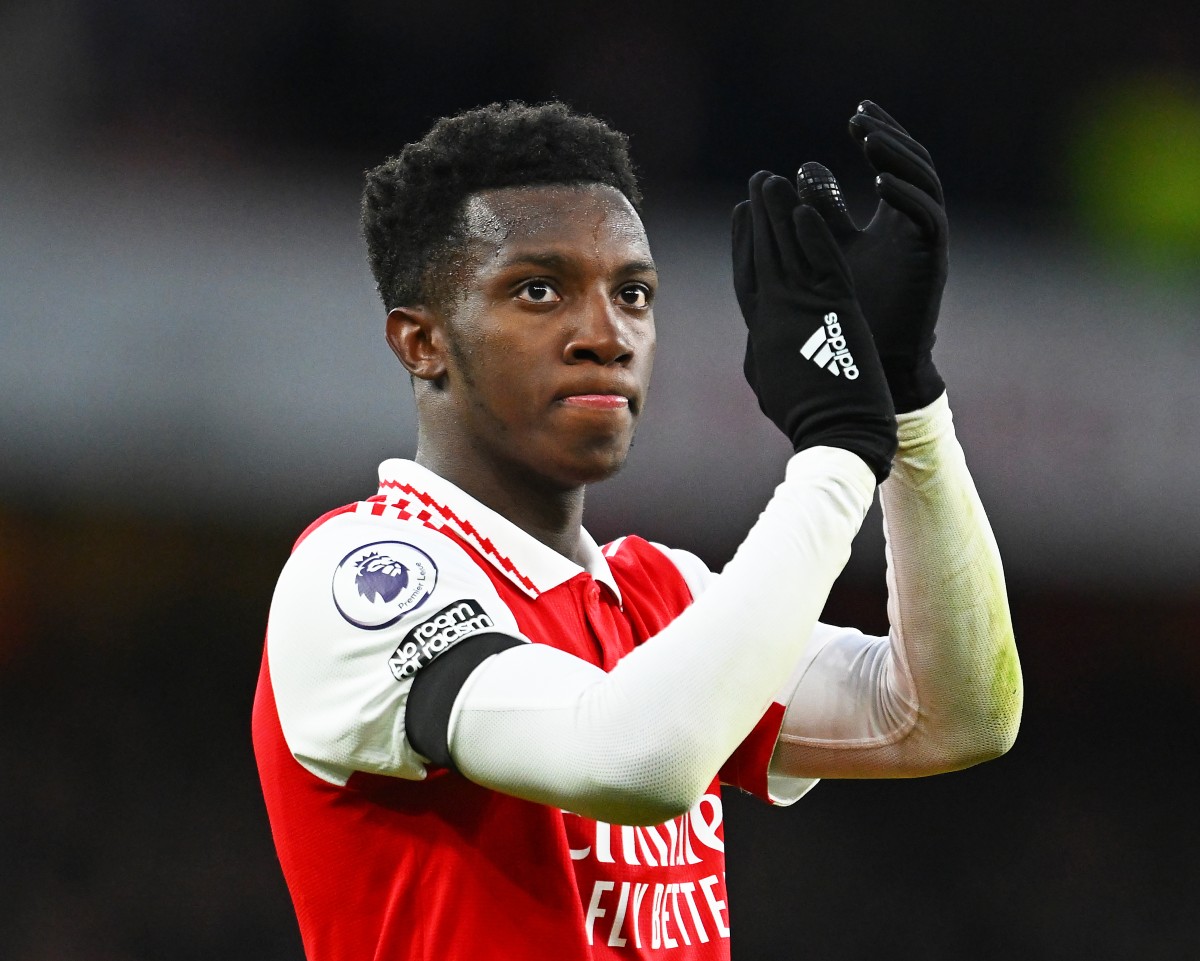 Discussing what could be a masterstroke by Arteta, Merson said: "I wasn't sure about Leandro Trossard playing up front, I didn't think it worked. I'd have brought Eddie Nketiah on at half-time because for all the play Arsenal had they didn't look like scoring in the first half. The VAR decision to disallow Trossard's goal was a brilliant spot.
"Trossard playing in that position did mean they could keep possession because he was coming short for the ball. It was like Man City from last season playing a false nine.
"That said, it was a good decision to give Nketiah a rest and I'd be shocked if he didn't play against Everton on Wednesday. So it's a masterstroke really to get him out of the firing line to recharge.
"Arsenal have got to win on Wednesday against Everton, which is their game in hand and can move them five points clear. You've got to make that game in hand count, that's the name of the game. They should beat Bournemouth on Saturday and then you're at least five points clear with 12 games to go – it's in your hands."
Nketiah has had an impressive season for Arsenal, but questions remain over whether he's really good enough to be playing so many games.
This was unlikely to ever have been Arteta's plan for him, but needs must after the injury to Gabriel Jesus earlier in the campaign.