Chris Sutton has admitted that Arsenal striker Eddie Nketiah has proved him wrong and he could be in with a shout of helping England.
When it was announced that Gabriel Jesus was going to be spending an extended period of time on the sidelines with an injury, many Arsenal fans will have been majorly concerned.
However, Nketiah has stepped up to the plate and is performing exceptionally in Jesus' absence, and former footballer Sutton has admitted he got it wrong about the Arsenal man.
"But on Eddie Nketiah, I got it wrong. I described Gabriel Jesus as 'irreplaceable' when he was injured. I thought Arsenal would struggle without him. Admit it, you probably did, too," said Sutton in his column with the Daily Mail.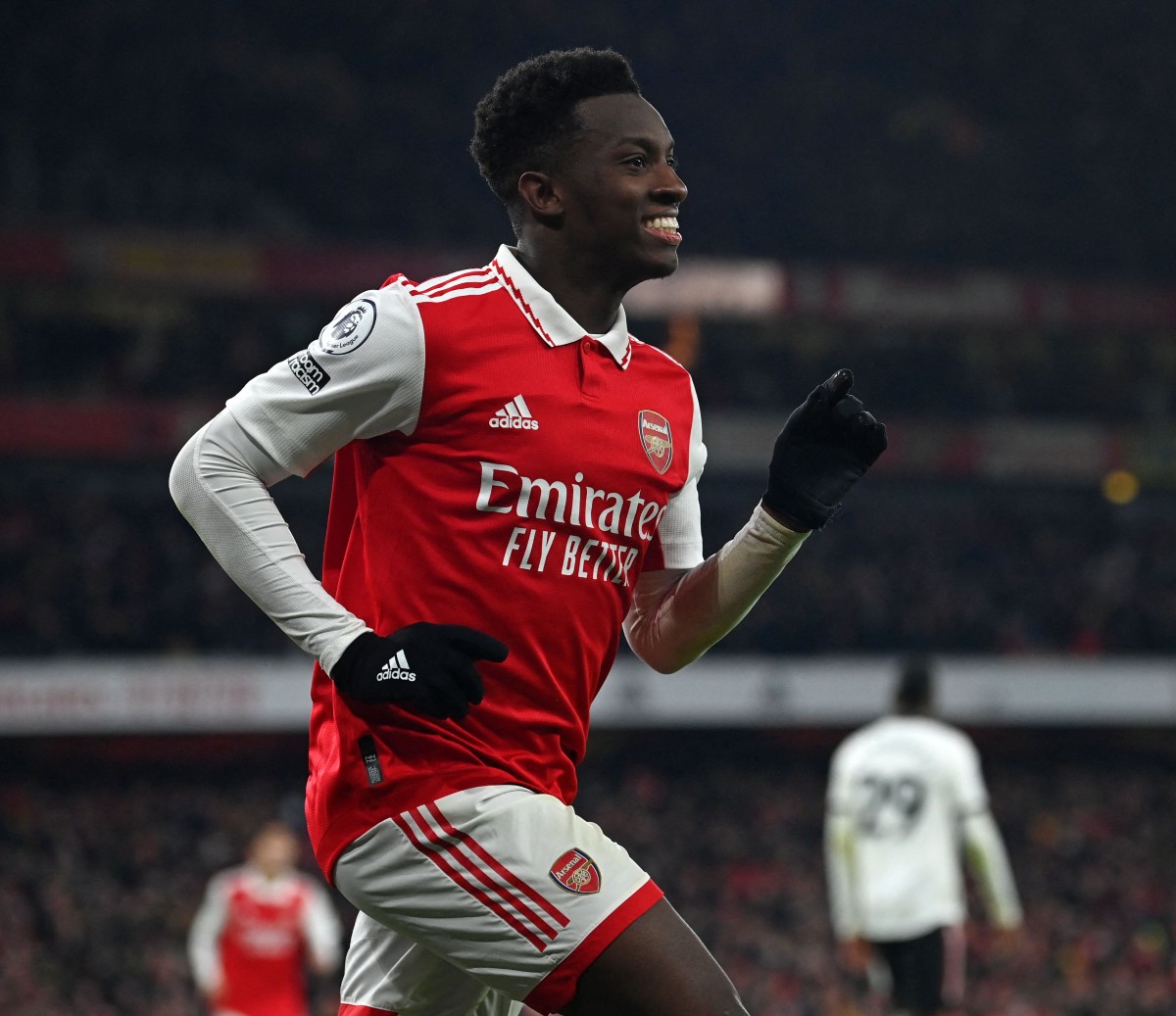 As Sutton suggests, many football fans wouldn't have expected these performances from Nketiah. The Arsenal man is performing so well, he's even suggested that Nketiah could be the man to replace Harry Kane for England.
"England manager Gareth Southgate can only be loving this. For so long, we've wondered who can deputise for Harry Kane. Callum Wilson? Dominic Calvert-Lewin? Ivan Toney? Danny Ings? Well, how about the guy who took over from Alan Shearer and Francis Jeffers as the record scorer for England's Under 21s? Nketiah is showing why all is not lost if we lose Kane," added Sutton.
Nketiah was exceptional for England U21s but is yet to break through into the senior squad. The 23-year-old is also eligible to play for Ghana, so many England should listen to Sutton and snap him up before it's too late.
Nketiah has many years on Kane, so there could be a time when he becomes England's main man up top.